RENOWNED MICHELIN-STARRED CHEF Tom Kerridge opened his first London restaurant in September 2018 at Corinthia Hotel London. Open all day, Kerridge's Bar & Grill boasts a relaxed, brasseriestyle dining room designed to attract both Londoners and visitors. Both Kerridge and Corinthia Hotel London bring a modern, forwardthinking approach to hospitality.
David Collins Studio updated the interior design to feature leather dining chairs, button-backed banquettes, personally selected artwork and a dark green and burgundy color palette. A rotisserie bar prepares meat, fish and select vegetables in front of diners. A private dining room and a separate bar area round out the stylish restaurant.
Kerridge opened The Hand and Flowers in 2005, the first pub to receive two Michelin stars, still held today. In 2014 he opened The Coach, which received its Michelin star in 2017. One can only assume a star may be in Kerridge's Bar & Grill's future.
WHICH DESTINATIONS INSPIRED YOU, AND HOW HAS THAT INSPIRATION TRANSLATED INTO YOUR CULINARY CONCEPTS?
I've been lucky as a chef to have traveled and seen some quite eclectic and amazing food scenes around the world. Some of the finest [are] in New York, Hong Kong and Singapore, but there are many more I would like to see. The one thing it does do is remind me how great the British food scene is and the producers that work so hard and tirelessly and help drive the food scene forward.
WHOM DO YOU CONSIDER TO BE YOUR CULINARY HERO?
Marco Pierre White, the first British chef to win three Michelin stars and someone who really kicked off the food industry. A lot of chefs my age wouldn't be where we are without him.
WHAT ONE PERSON MOST INFLUENCED YOUR COOKING STYLE?
It's difficult to pick one particular person, as through a career path as a chef you pick up a little bit of something from each person you meet along the way, creating your own style and path.
WHAT IS YOUR FAVORITE FOOD CITY?
Obviously, I'm going to say London — not only to eat the best of British but so many great cuisines from around the world — whether Japanese, English, Spanish, Thai or even Peruvian.
WHAT DO YOU THINK THE NEXT BIG TREND ON THE FOOD SCENE WILL BE?
There is a huge movement at the minute toward vegetables and growing your own. I think a more vegetable-driven style will perhaps become more mainstream — I don't mean protein-free, but perhaps the vegetable being the central part of the dish with the protein secondary, as it is right now.
CORINTHIA HOTEL LONDON
Whitehall Place
Westminster
London SW1A 2BD
United Kingdom
tel 44 20 7930 8181
corinthia.com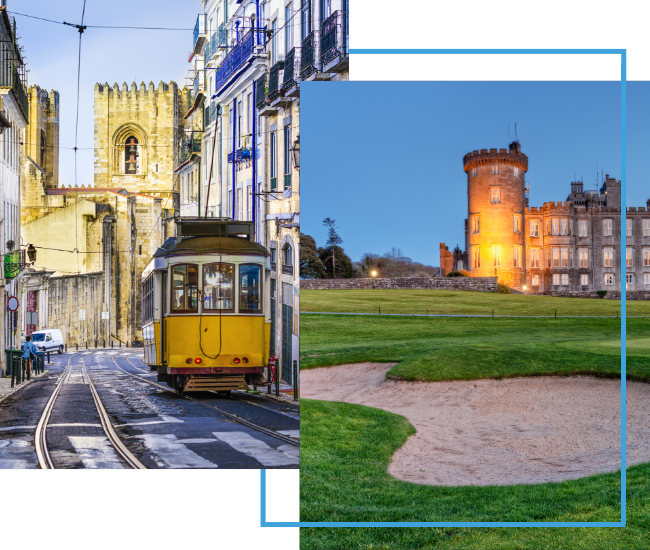 FX Excursions
FX Excursions offers the chance for once-in-a-lifetime experiences in destinations around the world.
Explore Excursions
Corsica with steep, gray cliffs overlooking the Mediterranean and sandy beaches attracting summer visitors, is a French-governed island sometimes confused with Sardinia and Sicily, Italian islands to the south. Fortunately, all three islands share the same love for good wine, food and sun-splashed beaches.
Sponsored Content
Many small- and medium-sized businesses face time and budget constraints when organizing corporate hotel travel for employees. To address this problem, IHG® Business Edge emerged as a cost-free business travel solution for small- to medium-sized enterprises, offering travel managers exclusive access to enticing perks, handpicked educational resources and comprehensive company travel metrics. IHG Business Edge connects our loyal customers to our portfolio of 5,800 hotels and resorts across 18 brands in more than 100 countries.
If you're ready to do a little holiday catch-up with your besties, make a beeline for Conrad New York Downtown. The lobby metamorphosed into a holiday forest of heavenly scented, decorated Virginia Spruce trees. Make your first stop ATRIO Barista Station in the lobby for a complimentary hot spiced apple cider (until Dec. 3) or hot chocolate (Dec. 22­–24).