He's a long way from Dallas. Chef Frederic Angevin and his 25 years of industry experience recently made the move from the Four Seasons Hotel Dallas at Las Colinas to the Four Seasons Resort Bora Bora.
Way before taking the helm among the tropical lushness of Tahiti, Chef Angevin began his classical training with a two-year apprenticeship in Burgundy before earning his culinary degree from C.I.F.A. Jean Lameloise in Beaune, France, and starting his career at Moulin d'Hauterive hotel, also in Beaune. Originally from Mâcon, France, Angevin returned for a stint as chef de cuisine at Le Tipi and Le Champs-Élysées Hotel. Le Chardonnay brought him to Dallas. While in Texas, Angevin also worked at Escargot Restaurant in Fort Worth, the Hilton Doubletree at Lincoln Center in Dallas and Legends Soccer Bar & Grill in Frisco, Texas.
As the trilingual chef (speaking English, French and Spanish) settles into life in Bora Bora, he also finds time to relish his other passions, including riding motorcycles, playing tennis and soccer and enjoying great food and wine with friends and family.
Sweet potato gnocchi, goat cheese sauce and fresh mint
Serves 4
For the goat cheese cream sauce:
4 ounces fresh, mild goat cheese
1 tablespoon finely chopped shallot
½ cup white wine
1 cup double cream
Salt, to taste
Heat the cheese, wine and shallots in a saucepan until the liquid boils, then lower the heat a bit and continue simmering until the liquid has reduced down to about 2 tablespoons. Add the double cream, bring to a boil and season with salt to taste (not much is needed as the goat cheese is already salted).
For the gnocchi:
2 pounds sweet potato (1 pound of dry potato flesh)
3 whole eggs
Curry powder, to taste
1 teaspoon salt
4 cups plain flour
Butter, for sautéing
Pierce the sweet potatoes with a fork and roast on a sheet pan for 1 hour until tender. When the potatoes are cool enough to handle, peel and feed them through a potato ricer or food mill fitted with a fine disk.
In a small bowl, whisk together the eggs, curry powder and salt. Make a well in the warm potatoes and pour in the egg mixture. Gently stir with a wooden spoon to combine. Mix in the flour ½ cup at a time until it is fully incorporated and the potatoes are barely sticky. You may not need all the flour.
On a lightly floured surface, take a handful of dough and roll it into a 1-inch thick rope. Cut the rope into 1-inch pieces. Transfer the gnocchi to a flour-dusted plate or sheet pan.
In a large frying pan, melt butter over medium heat. When the butter starts to turn brown and has a nutty aroma, add the gnocchi and sauté, gently tossing them in the butter.
PRESENTATION: Serve gnocchi topped with the goat cheese sauce and freshly chopped mint.
Spiny lobster with ginger and lime butter sauce
Serves 4
For the lobster:
4 2-pound lobsters
8 baby fingerling potatoes
2 celery sticks
1 cup edamame or green peas, shelled
4 basil leaves, chopped
Boil the lobsters until tender, remove the shells and slice the meat. Peel and cook the potatoes. Blanch and chop the celery sticks.
For the butter sauce:
2 cups sweet white wine
1 tablespoon fresh ginger root, chopped
1 tablespoon shallot, finely chopped
1 pound cold, unsalted butter
Table salt, to taste
Lime juice, to taste
Heat wine, ginger and shallots in a saucepan until the liquid boils, then lower heat and continue simmering until the liquid has reduced to about 2 tablespoons. While the liquid reduces, cut the butter into medium (1/2-inch) cubes and set aside in the refrigerator to keep cold until the reduction is nearly finished. Once the wine mixture has reduced, reduce the heat to low and start adding the cubes of butter one or two at a time and whisk rapidly with a wire whisk.
As the butter melts and incorporates, add more and keep whisking. Continue until 2 or 3 cubes remain. Remove from the heat while whisking in the last few butter cubes and whisk for a moment or two more. The finished sauce should be thick and smooth. Season to taste with salt and lime juice. Pass the sauce through a fine sieve.
PRESENTATION: Add the cooked lobster, potatoes, celery, edamame and basil to the butter sauce and simmer (no boiling) for 1 minute. Serve immediately.
Four Seasons Resort Bora Bora
BP 547 Motu Tehotu 98730
Bora Bora
French Polynesia
tel 689 60 31 30
fourseasons.com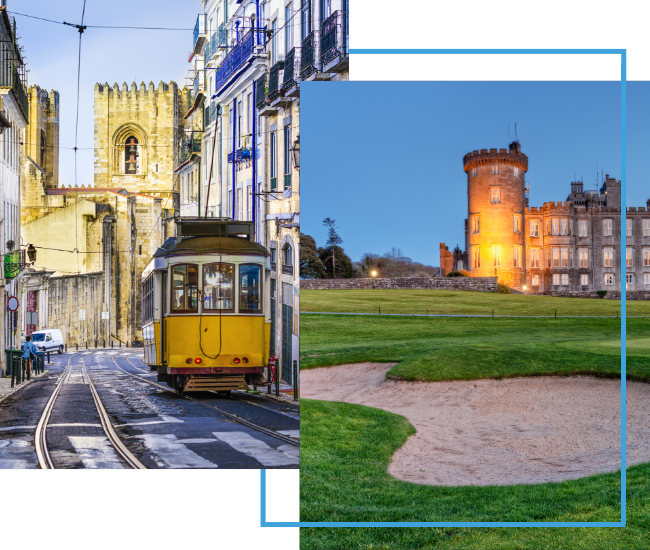 FX Excursions
FX Excursions offers the chance for once-in-a-lifetime experiences in destinations around the world.
Explore Excursions
Mazatlán, Mexico, has long been an attractive home destination for Canadian and American retirees, but, in recent years, young, digital nomads have also discovered the charms of this coastal city, finding inexpensive accommodations, beautiful weather and plenty of bandwidth for working remotely. The laid-back beach scene definitely eases the transition of relocating to Mexico's West Coast.
Sponsored Content
Many small- and medium-sized businesses face time and budget constraints when organizing corporate hotel travel for employees. To address this problem, IHG® Business Edge emerged as a cost-free business travel solution for small- to medium-sized enterprises, offering travel managers exclusive access to enticing perks, handpicked educational resources and comprehensive company travel metrics. IHG Business Edge connects our loyal customers to our portfolio of 5,800 hotels and resorts across 18 brands in more than 100 countries.
For its third year, Global Traveler awards the airline, cruise line and hotel brand best representing diversity, equity and inclusion within the travel industry. Over the past year Global Traveler analyzed many airlines, cruise lines and hotel brands to determine which companies prove most committed to changing the world through diversity and inclusion.