Incheon (ICN) to Singapore (SIN)
On the Ground: Flying out of Incheon Airport is an experience all on its own. Routinely named the best airport in the world, it boasts dozens of high-end retail shops and every kind of cuisine you can imagine. We arrived three hours early for our international flight, and I was able to get my last bowl of kimchi stew at Sonsoo Bansang, located in the Food Emporium, along with some last-minute duty-free items.
Asiana's business-class lounge offers everything you'd expect at a home base airport. Sky-high ceilings and floor-to-ceiling windows overlooking the runway give this huge room an open feeling despite the busy traffic. Seat options include club chairs, bar stools and private cubicles, allowing travelers choices to pass the time. We chose the club chairs close to the grand piano to get some work done. The food bar offered the usual fare, but a chef stands ready to stir-fry a hot meal at the noodle bar if you want something heavier.
Pre-Flight: We boarded our Airbus A330 on time, and attendants quickly showed us to our seats in the business-class cabin with a 2-2-2 configuration. The crew quickly offered snacks and orange juice, and I was glad to get my electronics set up before we took off.
In-Flight: Once we reached cruising altitude, I got situated for the six-hour journey to Singapore, starting with a nice cup of green tea. Each seat features international electrical outlets, so I charged my devices after a day of meetings. The seats on this aircraft offer a nice seat pitch, but it wasn't fully 180 degrees, which made me slide a bit when trying to rest. However, this was a day flight, and I had plenty of things to keep me busy. Passengers can access the onboard entertainment through the fully functioning handset to choose from dozens of movie and music options plus make requests to the crew.
The full-service dinner offered wines and top-shelf spirits along with Western food and traditional Korean fare. I chose a Korean dish of chicken and white rice with kimchi alongside a garden salad and finished with a fruit tart and glass of Riesling. After dinner, everything was cleared quickly, and my flight attendant, to my delight, brought me a cup of green tea and extra pillows without prompting to enjoy during the remaining time on board.
TOP TAKEAWAYS:
◆ Asiana's flight attendants prove their award-winning service: always helpful, attentive and kind.
◆ Asiana's route network throughout Asia and transfer at ICN make a convenient experience for North American travelers.
◆ Leave plenty of time before your flight to enjoy everything Incheon Airport has to offer.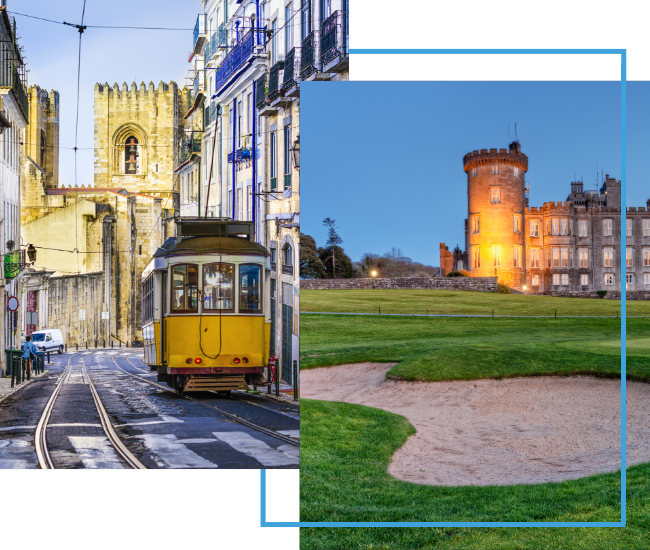 FX Excursions
FX Excursions offers the chance for once-in-a-lifetime experiences in destinations around the world.
Explore Excursions
In addition to intimate settings, smaller staff-to-passenger ratios, and personalized food and beverage options, river cruises have the advantage of providing a deeper dive into a region's culture, food and history. The Rhine, Rhône and Danube in Europe and the Mississippi River and St. Lawrence in North America have much to offer travelers with their itineraries, tying together beloved cities and lesser-known destinations along their routes.
Sponsored Content
The Global Business Travel Association (GBTA) believes business travel is a fundamental force for good and brings the industry together to connect, innovate and set new standards. With members from across the globe, GBTA engages the many voices of business travel to build a collective future, providing a platform for buyers and suppliers to come together, connect with peers, grow their network and shape the future of the industry.
With the holidays right around the corner, travelers are preparing for holiday travels. For those looking for a last-minute getaway filled with holiday cheer, consider Croatia. With a variety of winter activities perfect for travelers and locals alike, the Christmas countdown in Croatia is in full swing. Leading up to Christmas, Advent in Croatia makes it even more worth your while to visit the country with free winter incentives. If you plan on visiting Croatia, here are five cities going all out for the holiday season: