Air Canada
TELL OUR READERS ABOUT AIR CANADA'S EXECUTIVE FIRST SERVICE.
Our Executive First Service provides the ultimate in comfort, convenience and privacy and has helped Air Canada win the prestigious Skytrax Award for Best North American Airline for International Travel two years in a row. Upon boarding, passengers receive a choice of refreshments (including Champagne), amenity kits, large pillows and duvets. Each suite has direct aisle access and converts to a fully flat bed measuring 6 feet 3 inches. Each suite has its own plug for powering up a laptop and a 12-inch AVOD touch screen with hundreds of hours of programming. We offer a wide choice of meals with special attention to premium Canadian ingredients. If you prefer to ease quickly into sleep, the Flexible Meal Option offers a premium meal at any time throughout the flight. Wines are selected by Ken Chase, a world-renowned wine expert and lecturer.
WHY WOULD YOU RECOMMEND AIR CANADA TO U.S. TRAVELERS FOR LONG-HAUL INTERNATIONAL ROUTES?
Connecting through Canada for international travel can save time and increase convenience. Our business strategy is to build the Toronto, Montréal and Vancouver hubs into global connection points. For example, Toronto's location makes it an ideal North American gateway, offering faster elapsed travel time to Europe and Asia and avoiding the congestion of other major North American airports. Through recent investments in a new terminal at Toronto, Air Canada and its Star Alliance partners have put operations under one roof, making connections virtually seamless; with in-transit pre-clearance, most international travelers can cross international borders with minimal formalities.
WHICH PREMIUM SERVICES WIN THE LOYALTY OF NORTH AMERICAN CONSUMERS?
Air Canada operates one of the youngest, most fuel-efficient fleets of any North American carrier, with an average aircraft age of 11.4 years. We offer special services including priority check-in, priority security in select locations, priority boarding with a dedicated lane as well as priority baggage handling. We operate premium Maple Leaf Lounges in 20 locations at major airports across Canada and at key international locations such as Paris, London and Los Angeles. Our concierge service assists premium travelers with hotel, dining and other reservations.
Customers also accumulate Air Canada status miles when flying on Air Canada, its regional partners and other Star Alliance members. With over 150 retail, financial and travel partners, our frequent-flyer program, Aeroplan, is Canada's most rewarding loyalty program, allowing travelers to quickly and easily earn miles toward travel rewards and privileges. Finally, through its strategic and commercial arrangements with Star Alliance partner airlines, Air Canada offers service to over 1,160 destinations in 181 countries and provides reciprocal top-tier frequent-flyer benefits.
TELL US ABOUT YOUR CAREER WITH AIR CANADA.
I began my airline career with Air Canada in 1994. In 2003, I joined the team that was setting up the Aeroplan loyalty program into a separate company and served as senior vice president, corporate development, at Groupe Aeroplan. I was one of the founding executives who led Aeroplan through its IPO in 2005. I rejoined Air Canada in 2010 as vice president, marketing, overseeing marketing communications, advertising, sponsorships, product design, brand management, new product development, loyalty programs, partnerships and business development.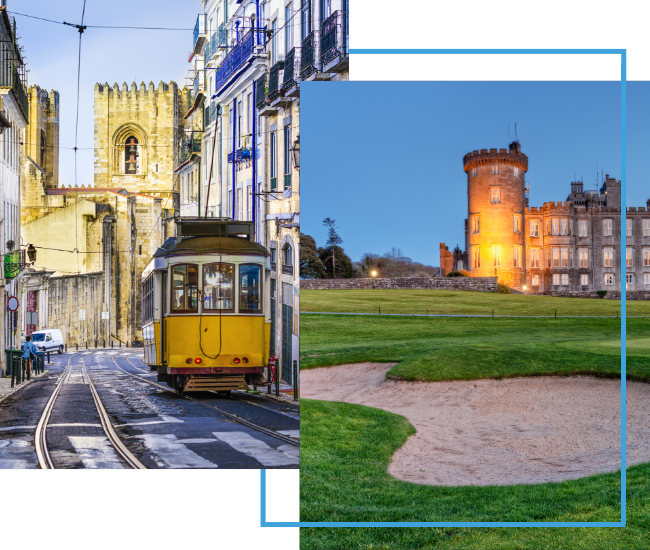 FX Excursions
FX Excursions offers the chance for once-in-a-lifetime experiences in destinations around the world.
Explore Excursions
Imagine yourself lounging in a stone cottage suite with a fireplace and freestanding tub, sipping hot chocolate in a rustic game and reading room with a raftered ceiling, and ice skating and cross-country skiing in the crisp mountain air. Sounds pretty perfect, doesn't it? Especially when you add in seasonal touches.
Sponsored Content
Embracing a life well lived often means embracing a life well-traveled. Every journey becomes a canvas for experiences that shape our lives and at the heart of every adventure lies the indispensable companion: quality luggage.
For the first time in Olympic history, when the 2024 Summer Olympics kick off on July 26, 2024, they will not do so in a stadium. Instead of an Olympic venue, the entire city of Paris will become the Olympic stadium, hosting the games among monuments, on bridges and on the grounds of some of the world's most historic sites. The Opening Ceremony will take place on the River Seine, where athletes will drift along on a flotilla of boats as spectators wave them on from the quays and bridges throughout the city.