On the Ground: The 83-mile trip from my home in Pennsylvania to JFK can be a hassle, but this time there were no traffic delays, so I made good time and arrived at the airport with time to spare. Check-in was pleasant and uneventful. The sun and the moon and Earth must have been in alignment that day because I was through security in no time and made a beeline for the Lufthansa lounge.
Pre-Flight: Brussels Airlines passengers at JFK can use the lounge of its parent company, Lufthansa, where I whiled away an hour and a half checking emails, reading international newspapers and partaking of the snacks and drinks on offer. Once the flight was announced, it was a short walk to the gate, and within a nanosecond I was in my seat after surrendering my coat to the flight attendant and stowing my carry-ons. Soon after I was settled, I was offered a glass of Champagne and some nibbles.
The seat configuration is a 2-1-2/1-2-1 staggered layout. My seat was on the aisle of a 2-1-2 row. No one had the window seat, and I was pleased to have the privacy. I had a single seat on my flight home and thoroughly enjoyed it. The seats are fully lie-flats with all sorts of luxurious adjustments for precise seat softness, a massage (I liked that!) and lumbar options. The seat settings are made using a touch screen and are memory settings, which is a plus when you must readjust it to leave your seat.
In-Flight: After we were airborne, I settled in and then checked out the menu; I chose the chicken. Since Brussels Airlines won GT's 2012 and 2013 Best International Business Class Wines on the Wing awards, I sampled two from their list: the Les Vieux Murs Pouilly-Fuissé 2009, which was superb, and the Frescobaldi Tenuta di Castiglioni 2009, which also lived up to the airline's reputation. The meal was delicious and was followed by Belgium's notoriously fabulous chocolates!
After dinner, I turned my attention to the entertainment offerings. There were many viewing options, from TV shows to current and past movies. I decided to watch a movie before catching a little shut-eye. An hour before landing, a continental breakfast was served.
The Experience: One of the key elements to any travel experience is the people providing the service. I have nothing but high praise for Brussels Airlines' personnel; from the checkin counter to the flight attendants, they were all very friendly and accommodating … true professionals! The whole experience was more than pleasant, and I will definitely fly Brussels Airlines again.
GT Checklist
Less than 10 minutes for check-in
Friendly and helpful agents
Priority tagged bags
Airport lounge
Complimentary in-lounge food
Priority boarding
Helpful and courteous flight attendants
Pre-flight beverage service
Pre-flight newspapers and magazines
Extensive on-demand menu
Self-serve in-flight pantry
Amenity kits
Slippers
Lie-flat seat/bed
Mattress and comforter
In-flight menu with three entrée choices

Top-shelf wines and liquors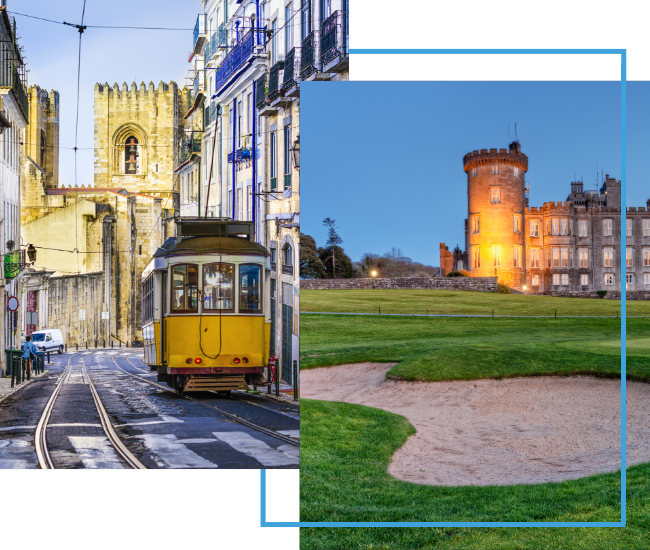 FX Excursions
FX Excursions offers the chance for once-in-a-lifetime experiences in destinations around the world.
Explore Excursions
There's no doubt the northern lights are awe-inspiring and spectacular. Unfortunately, they're also fickle and fleeting, and despite your best-laid plans of checking this item off your bucket list, sometimes Mother Nature's luminescent show just doesn't cooperate. But one cruise line has a new fail-safe in place.
Sponsored Content
The Islands of Tahiti are among the most beautiful and sought-after vacation destinations in the world. The endless images of overwater bungalows with Bora Bora's majestic peak towering over waters of every shade of blue have an intrinsic pull. But with 118 islands and atolls to explore, there is so much more to this spectacular region of the Pacific.
Think you need a degree in sailing to enjoy a yachting holiday? Dream Yacht Worldwide, a leader in yacht charters, wants you to relax and enjoy the journey. Newly expanded to include the British Virgin Islands, Martinique, Tahiti and the Seychelles, the "Easy Crewed" offered by Dream Yacht Worldwide also include charter options in Greece and Croatia.