Tom Stuker
Just 25 years ago, Tom Stuker was afraid to fly. Today, Stuker averages nearly 29,000 miles in the air each month, and has for the past two decades, meaning an airplane is his second home. A few fun facts:
• Stuker logs 340,000 miles a year
• He has flown on nearly 6,000 United flights
• He has taken more than 200 round-trip flights to Australia
• He has flown to Asia nearly 30 times
• He has been to airports in all 50 states
• He has visited Hawaii 70 times
• He has seen nearly every movie offered on United since 1982
• He has sampled every menu selection and wine option on United
While Stuker would prefer to sleep more in flight, he uses the time to conduct business:
"I have found that the quiet and solitude allow me to be my most creative. During long flights, I've come up with some of my most innovative business ideas."
10 Million Milestone
United Airlines celebrates Tom Stuker, the airline's first United MileagePlus member to reach 10 million miles.
July 9, 2011 was a milestone day for United Airlines. As United Flight 942 passenger Tom Stuker touched down in Chicago, he became the first United MileagePlus member to earn 10 million miles in flight. A MileagePlus member since 1982, Stuker has logged nearly 6,000 United flights.
United employees, friends, family and media fêted Stuker, a Chicago-based automotive sales consultant, and presented him with a Titanium MileagePlus card, a framed commem-orative certificate, a custom-made book documenting his United flights and a model Boeing 787. United also named a Boeing 747 aircraft after Stuker, which was parked outside the gate. Stuker's frequent travel earned him a guest appearance on Seinfeld and helped him land an upcoming reality show on Spike TV.
The United MileagePlus program launched in 1981 and is one of the world's original, largest and most-rewarding travel loyalty programs. For more information, visit mileageplus.com.
How Far is 10 Million?
To put the feat into perspective, consider these comparisons. To reach 10 million miles, a traveler would have to:
• Circle the globe 400 times
• Fly to the moon and back 20 times
• Or, make around 54,000 round-trip flights between Houston and Chicago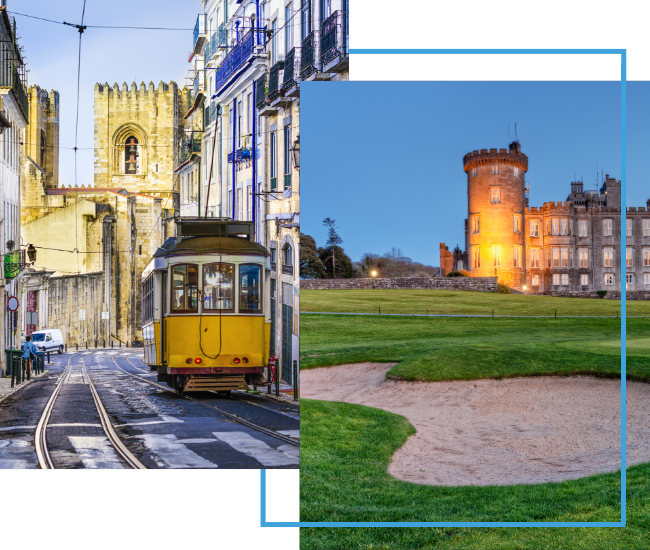 FX Excursions
FX Excursions offers the chance for once-in-a-lifetime experiences in destinations around the world.
Explore Excursions
A new and expanded campus at the Buffalo AKG Art Museum has been completed, reopening this summer and featuring new architecture designed by the architectural office of OMA New York, led by partner Shohei Shigematsu and project architects Lawrence Siu and Paxton Sheldahl, with Cooper Robertson (executive architect). The new expansion includes the Jeffrey E. Gundlach Building and extensive renovations to existing buildings. A $20-million commitment from New York State and Governor Kathy Hochul helped fulfill the expansion's budget and completes the $230 million capital campaign, the largest campaign for a cultural institution in the history of Western New York State.
Sponsored Content
Learning more about our readers' travel habits and preferences ensures Global Traveler delivers the content you desire. As the travel industry has adapted and changed over the last few years, it's more important than ever to connect. To best meet your short- and long-term travel content needs, please help us!
Ever since opening in 2021, Nobu London Portman Square has served as the focal point for many gatherings, stays and experiences. This fall the hotel's Nobu Bar adds four more reasons to visit with an exciting array of offerings, menus and events.