On the Ground: I was departing on an early-morning flight, so the airport was relatively quiet when I arrived. I stepped up to the check-in desk and, with no bags to check, I had my boarding pass in hand in no time. I proceeded to the security area and, again, passed through quickly with no crowds to delay the process. When I entered the gate area, though, it was like I had passed through a portal into another world. Dubai Duty Free, renowned for its world-class shopping, was bustling like the day before Christmas at a U.S. city mall. (30/30)
Pre-flight: I strolled through the duty-free mall in the direction of the first-class lounge, keeping an eye out for anything that might catch my interest. The check-in area of the lounge was a bit more hectic than I had expected, but I looked forward to gaining entry to the inner sanctum. When I presented my boarding pass, the desk clerk informed me I was in the business-class lounge and invited me to cross the hall to the first-class lounge.
What a difference.
The expansive lounge was refined and elegant. I explored for a few minutes before settling into a cozy living-room-like space where I dropped my bags and wandered into the adjacent dining room. I expected a buffet, but I found a full-service venue — white table linens and appealing place settings — that would rival any in a 5-star hotel. I enjoyed a breakfast of fresh fruit, yogurt, scrambled eggs, toast and tea before returning to the lounge to read the morning newspaper.
My flight was delayed an hour, but I had plenty of time to make my connection in New York, so I waited in comfort, much preferring to spend an extra hour here than in the hectic halls of JFK. (29/30)
In-flight: I arrived at the gate just as my flight was boarding, entering through a designated first-class jetway. The first-class cabin of the Boeing 777 featured eight seats in a 1-2-1 configuration. I use the term "seat" loosely; each private enclave was like a mini hotel room. Let your imagination wander to the vintage television series I Dream of Jeannie, and it's easy to picture yourself in the cozy confines of Jeannie's fantastical bottle.
A large video screen was mounted on the front wall above a desk that opened to reveal a vanity with a lighted mirror. A table lamp on the desk enhanced the cozy feel of the space, and a wall vase held a fresh flower. As I settled in, a flight attendant explained the at-call service, noting that attendants would not approach my "cabin" if the doors were closed. The impressive menu featured canapés (vegetable skewer, grilled beef filet and prawn dumpling), assorted entrées (I opted for the seafood platter with pan-fried sea bream, grilled scallops and sautéed prawns), several desserts and à la carte offerings — all available upon request throughout the flight. (30/30)
The Experience: I traveled first class aboard one of Emirates' 777s. The experience was so exquisite, I can only imagine what it would be like to fly their newer Airbus A380.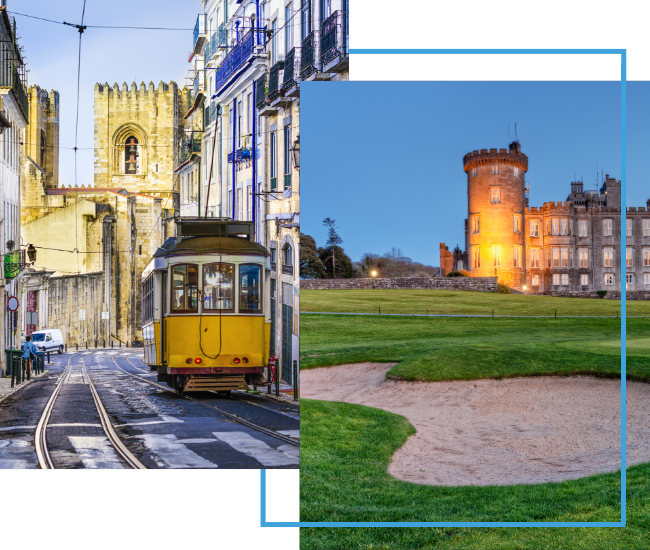 FX Excursions
FX Excursions offers the chance for once-in-a-lifetime experiences in destinations around the world.
Explore Excursions
One thing  surprising about the Prince Edward Island capital is its abundance of shops specializing in affordable, fashion-forward jewelry rendered in sterling silver, vermeil, 14K gold and semi-precious stones. Whether you prefer delicate pieces or bold wearable art, you can be assured the pieces for sale are inspired by the maritime island setting and, therefore, specific to the place where they are created. Here are a few shining, woman-owned examples:
Sponsored Content
United Airlines is in the midst of a major initiative to modernize its fleet over the next several years. After first announcing the plan in 2021, planes fitted with United's signature interior are finally beginning to appear across the airline's narrowbody fleet of Boeing and Airbus planes. United flyers are sure to notice these enhancements from the moment they step on board: Each new or updated plane sports remodeled seats, seatback entertainment screens for everyone, Bluetooth connectivity and more, all adding up to a better experience on every journey.
Norway, a haven for visionary artists, architects and designers, showcases an exceptionally diverse array of cultural attractions. This year, the country commemorates exciting milestones and unveilings captivating enthusiasts of the arts, from iconic scenic routes to new museums to gallery openings. Up Norway features these new offerings in personalized itineraries catered to aesthetes.