On the Ground: Iberia's dedicated check-in for premium classes is separate and not easy to spot, but a helpful representative directed us to the secluded area behind the bay of check-in counters facing Iberia's. While I checked in, one of the three good-humored agents checked the next morning's weather in Málaga to see if I should pack my warm coat or carry it for easy access. (29/30)
Pre-flight: The lounge, which Iberia shares with British Airways, is large, quiet and well-equipped, with several big seating areas, plenty of computer terminals and a wellstocked bar with good wines and snacks. Unfortunately, the snacks lean heavily to packaged junk-food and sweets (although the latter were good brands). The Iberia lounge at Barajas Airport in Madrid is better stocked with fruit and healthy pre-flight snacks. (28/30)
In-Flight: The four rows of Business Plus seats were in front of the six rows of business class in the cabin. As soon as I was seated, the purser introduced himself and made sure I knew how to use the personal touch-screen entertainment system, which included movies on demand, so I could stop the movie and tune in and out at will. There was so much legroom that I had to unfasten my seatbelt to reach the magazine in the seat pocket. The good-natured cabin crew — at my request — helped me practice my rusty Spanish by speaking slowly, even keeping straight faces at my pronunciation. Dinner was leisurely and the entrees hot. Porcini ravioli was tender. My travel partner pronounced the chicken ragout "tasty." The wine list gave me a good chance to preview wines to look for in my travels — the Taberner from Cádiz was a surprise discovery. The seats reclined flat, and I slept so soundly in the quiet cabin that I slept right through breakfast, having posted my personal "Do not Disturb" sign before pushing the recline button. (40/40)
The Experience: The entire crew, both on the ground and in the air, was cordial, helpful and seemed genuinely interested in providing a good flight experience. The fully reclining seats make a 100-percent difference in comfort through the night and, I thought, well worth the additional cost of Business Plus.
Total Score: (97/100)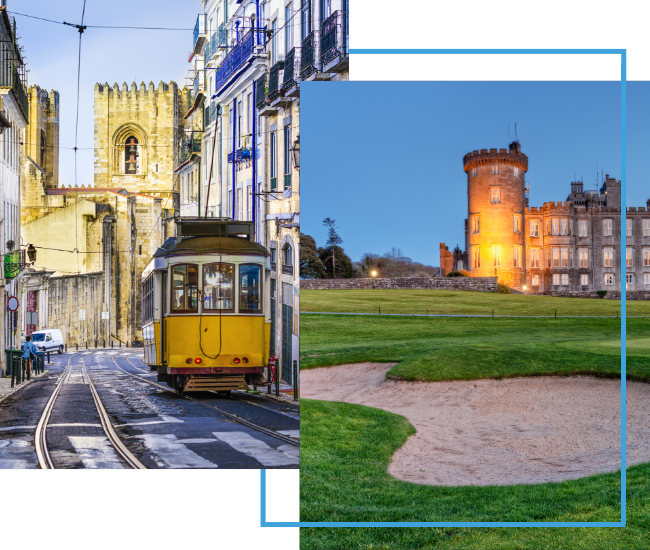 FX Excursions
FX Excursions offers the chance for once-in-a-lifetime experiences in destinations around the world.
Explore Excursions
If fabulous food and beverages are a must-have for any weekend getaway, then look no further than the City of Brotherly Love. Whether your palate has a penchant for vibrant Latin American fare or cozy French cuisine, whether you're an oenophile looking to swirl, sniff and sip your way around the globe or you'd rather sample farm-to-glass cocktails, Philly's got it all this fall. (With the exception of Bolo, which is a short taxi or Uber ride away and definitely worth the trip, the rest of these spots are all within walking distance of each other.)
Sponsored Content
The Global Business Travel Association (GBTA) believes business travel is a fundamental force for good and brings the industry together to connect, innovate and set new standards. With members from across the globe, GBTA engages the many voices of business travel to build a collective future, providing a platform for buyers and suppliers to come together, connect with peers, grow their network and shape the future of the industry.
From Santoríni to Dubai to New York, some hotels just have that "it" factor that draws visitors far and wide. For some hotels it's their proximity to popular landmarks and attractions, for others it's their amenities. But these hotels have something few can claim: a true room with a view.