PRE-FLIGHT: One of my most brilliant ideas ever! Why not take a Blue Hawaiian Helicopters tour of Oahu between our morning flight from Lanai and our afternoon flight on United Airlines to Newark? Of course, this all relied on perfect timing, as our Hawaiian Airlines flight arrived at Honolulu at 10:32 a.m. and our United flight was at 3:10 p.m. The heliport lies just two miles from the airport, and we would have to take an Uber or taxi to check in for our noon tour. The tour ended at 1:05 p.m. All looked good on paper, and all worked out perfectly on the ground.
The Uber driver had a little trouble finding the spot, but you cannot miss the iconic Blue Hawaiian helicopters taking off and landing. Check-in included reviewing our government-issued identification, weighing each passenger and watching a complete safety video. Once we were ready for takeoff, we were marched out and told to stand in predesignated circles on the tarmac. From there we walked two by two to the chopper for loading and seatbelt check. There were six passengers and one pilot, Lorne, who introduced himself and went through the pre-check details. Lorne wanted all to know where the "comfort bags" were and commented they were there to be used — and we could keep them if we used them! His dry sense of humor added to the flight experience.
IN-FLIGHT: We were seated in the primo spot, next to the pilot — the best viewing, for sure. Lifting off at a busy airport like Honolulu takes some nerves and experience, and Lorne, as an ex-military chopper pilot, knew what he was doing. During a sweeping turn away from the airport, on came the Hawaii Five-O theme song, which was a real hit and terrific introduction to the tour. Lorne spoke throughout, asking us where we were from, if we had ever been to Hawai'i before and if we'd ever been in a helicopter. As we flew over historic sites he added his commentary.
The flight path took us over Honolulu, Waikiki, Diamond Head and the coral formation at Kaneohe Bay. Lorne pointed out where various movies have been filmed, such as Jurassic Park. We hovered over the cliffs of Nuuanu Rainforest and Sacred Falls and then flew to the North Shore for some aerial surfing visuals. Some of the best viewing of the USS Arizona Memorial and Pearl Harbor concluded the tour as we headed back to busy Honolulu.
TOP TAKEAWAYS:
On this trip we stayed at some of the best hotels in Honolulu and Lanai and had some fantastic times, but this was a topper!
A must-do for any trip to Hawai'i.
BLUE HAWAIIAN HELICOPTERS
bluehawaiian.com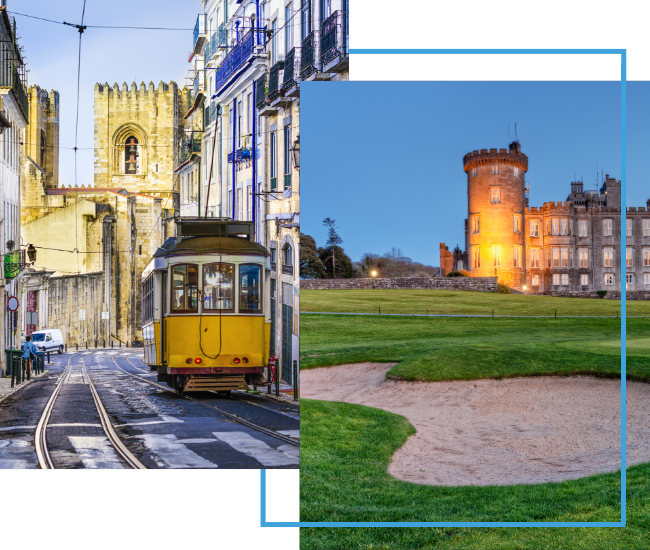 FX Excursions
FX Excursions offers the chance for once-in-a-lifetime experiences in destinations around the world.
Explore Excursions
There may not be snow in Los Angeles this season, but Waldorf Astoria Beverly Hills is certainly full of the holiday spirit, with Christmas, Hanukkah and New Year's events happening in the hotel's gorgeous event spaces.
Sponsored Content
IHG Hotels & Resorts is thrilled to announce the launch of a new mobile product feature for members: IHG Wi-Fi Auto Connect. This feature is now available exclusively in the IHG One Rewards mobile app for both iOS and Android users and will automatically connect IHG One Rewards members to WiFi upon arrival at more than 5,000 IHG hotels worldwide — no separate passwords or log-ins needed. This is in addition to the exciting benefits of being an IHG Business Edge member. IHG Business Edge provides small- and medium-sized businesses access to a user-friendly portal that displays comprehensive spending and savings data while providing the convenience of direct booking with a guaranteed discount.
Looking for fun things to stuff into the toe of a few holiday stockings? Here are some great choices: