On the Ground: From Pennsylvania, my commute to New York JFK can be arduous, usually including at least three modes of transportation. When I arrive at the airport, I hope for prompt check-in and a comfortable chair in which to collapse in the lounge. My on-the-ground experience with Etihad Airways met those expectations. I enjoyed pleasant conversation with the attendant as I checked in, after zero wait in the priority check-in line. In about 15 minutes (my upgrade was being processed), my bag was tagged and I was escorted to the lounge.
Pre-Flight: I made my way to The Lounge, a shared lounge in Terminal 4 that hosts premium passengers from Air India, Air Jamaica, Arik Air, Avianca, Egyptair, Etihad and LOT Polish, among others, and is located before security. I caught up on emails using the complimentary WiFi, charged my electronics and enjoyed a glass of wine. Meals and snacks are made fresh-to-order; breakfast is served from 4 a.m. to 12 p.m., with an all-day menu available until 1:30 a.m. I always get a bit anxious when lounges are located before security, fearing a nightmarish security delay will cause me to miss my flight, so I made my way to the gate 45 minutes early. Of course, security was a breeze. The gate area was crowded and there was no separate line for first-class boarding, but, with a flash of my boarding pass, I bypassed the line to board. Once on board, I was escorted to my luxurious, private first-class suite.
In-Flight: I was nearly left speechless when I stepped on board. The first-class suites feature large leather seats, ample storage space and compartments, a 23-inch entertainment screen and sliding screen doors. Highlights of my onboard experience included a personal food and beverage manager, a stylish sleeper suit, a large lavatory/changing area, an in-suite closet and highly personalized service. The dining service is on demand, allowing passengers to decide when they would like to eat, with an extensive menu of options ranging from snack-type meals to more substantial courses. All my selections were tasty. When I was ready to rest, the flight attendants converted my seat while I was changing. When I came back, I had a bed that looked more inviting than my own, made with 600-thread-count Egyptian cotton sheets, a comforter and pillows. I closed my suite doors and rested peacefully for several hours. I enjoyed three movies and was comfortable for the duration of the 14-hour flight.
The Experience: From beginning to end, my first-class flight was exceptional. I was treated like a VIP, and the airline certainly considers all the little extras that make passengers feel truly special.
GT Checklist
Less than 10 minutes for check-in
Friendly and helpful agents
Priority tagged bags
Airport lounge
Complimentary in-lounge food and beverages
Priority boarding
Helpful and courteous in-flight staff
Pre-flight beverage service
Pre-flight newspapers and magazines
Amenity kits
Slippers
Lie-flat seat/bed
Mattress pad and comforter
In-flight menu offering choice of three entrées
Top-shelf wines and liquors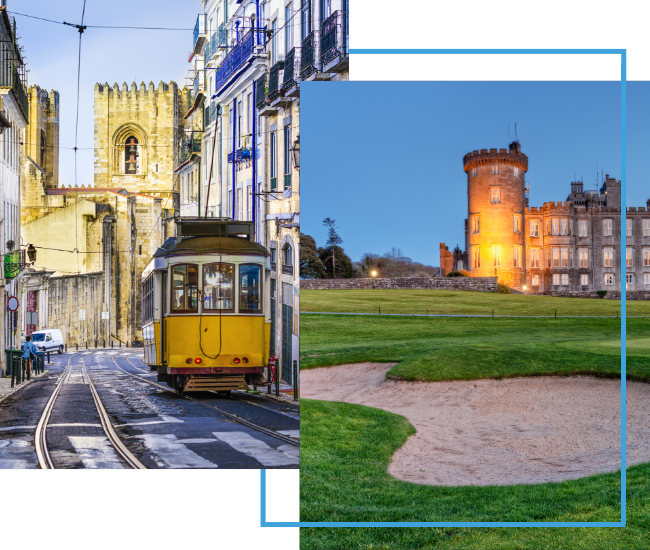 FX Excursions
FX Excursions offers the chance for once-in-a-lifetime experiences in destinations around the world.
Explore Excursions
Less than five years ago the world's first hybrid cruise ship, Hurtigruten Expeditions' MS Roald Amundsen, set sail for Antarctica in November 2019 with 450 passengers. The battery-hybrid-powered ship, named for the first man to cross the continent and reach the South Pole, was built specifically for voyages in polar waters. Its battery-hybrid power reduces the ship's consumption and CO2 emissions by 20 percent compared to equally sized ships.
Sponsored Content
The Global Business Travel Association (GBTA) believes business travel is a fundamental force for good and brings the industry together to connect, innovate and set new standards. With members from across the globe, GBTA engages the many voices of business travel to build a collective future, providing a platform for buyers and suppliers to come together, connect with peers, grow their network and shape the future of the industry.
A few months ago, I flew Polaris business class on a United flight from Dulles (IAD) to Paris (CDG). It was only when I got to my hotel in Paris I realized that I didn't have my iPad or its bag or accessories. Since I had been working on it in the restaurant in the Polaris lounge and then went directly to the gate, I knew I either left it propped up on my table when I packed up or in my business-class seat. But what was the best method to alert the airline about my careless mishap and (hopefully) retrieve it? With spotty data and WiFi, searching for information on my phone was frustrating and slow. Here's what I learned from the anxiety-inducing experience (and unexpected ending) about what to do if you leave something behind on your flight: