Miami (MIA) to São Paulo (BRU)
On the Ground: My flight from Philadelphia (PHL) to Miami International Airport arrived in plenty of time for me to make my way from one end of MIA to the other to check in for my LATAM night flight to São Paulo, the inaugural on this routing for the airline's Airbus A350 aircraft. With only one person in line before me, check-in was swift. With several late-night flights departing, security was a bit chaotic, but thankfully I was through quickly with priority access.
Pre-Flight: The LATAM lounge is quite spacious, offering ample seating options and configurations, plenty of food and beverage options, complimentary WiFi service and shower facilities. I enjoyed a small plate of cheese and crackers and a glass of wine before heading to the gate area to watch as the aircraft was towed in. As the flight was subsequently delayed several hours, I headed back to the lounge to unwind a bit and wait. The flight was originally scheduled close to midnight, so I appreciated the chance to rest and wait out the delay in the comfortable lounge.
When it was time to take off, priority boarding moved quickly; and I enjoyed the extra time on board to check out the new cabin and get settled in. The 2-2-2 configuration offers lie-flat seats with plenty of space to store personal items. I had an aisle seat; window seats do not have direct aisle access. The new aircraft was pristine, and the cabin felt more spacious than on other aircraft, one of the many benefits to flying the A350.
In-Flight: Since we were delayed, it was quite late by the time we reached cruising altitude. Given the late hour, the crew sped up the food and beverage service a bit; however, it didn't feel rushed at all — both of those factors were much appreciated. I started feeling sleepy as I enjoyed the mahi mahi paired with a crisp, white wine and watched Creed on the in-flight entertainment system, but of course I perked up a bit to enjoy a small container of rich, chocolate Häagen-Dazs ice cream.
After I dined, the flight attendants set up my bed with a comfortable duvet and fluffy pillow; I slept the majority of the flight, waking in time for breakfast service and to finish the movie I'd started the night prior. As I was to hit the ground running upon touchdown, I freshened up in the larger-than-normal lavatory, making use of the well-stocked LATAM amenity kit.
The Experience: The setbacks of the delay did not mar the entire experience. From the ease of check-in and the spacious lounge to the on-point service of the in-flight crew and the excitement of being on board an inaugural flight, my LATAM experience was enjoyable from beginning to end.
GT CHECKLIST
[checklist]
[item check=yes]Less than 10 minutes for check-in[/item]
[item check=yes]Friendly and helpful agents[/item]
[item check=yes]Priority tagged baggage[/item]
[item check=yes]Airport lounge[/item]
[item check=yes]Complimentary in-lounge food[/item]
[item check=yes]Priority boarding[/item]
[item check=yes]Helpful and courteous flight attendants[/item]
[item check=yes]Pre-flight beverage service[/item]
[item check=yes]Pre-flight newspapers and magazines[/item]
[item check=yes]Extensive on-demand entertainment[/item]
[item check=yes]Amenity kits[/item]
[item]Slippers[/item]
[item check=yes]Lie-flat seat/bed[/item]
[item check=yes]Turn-down service[/item]
[item check=yes]In-flight menu with three entrée choices[/item]
[item check=yes]Top-shelf wines and liquors[/item]
[/checklist]
LATAM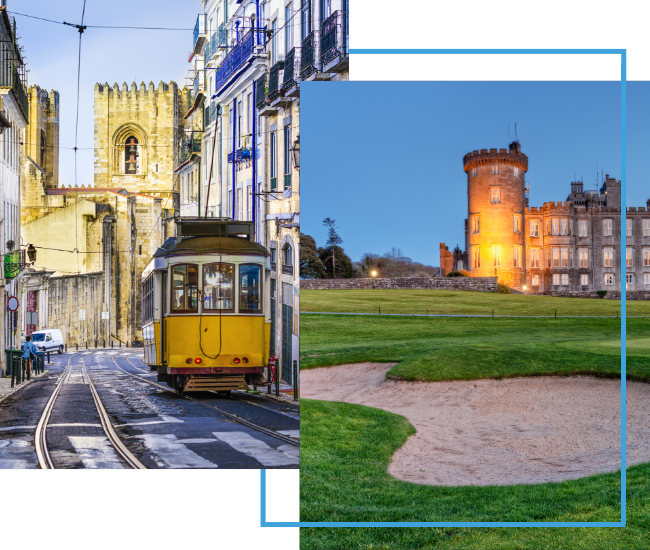 FX Excursions
FX Excursions offers the chance for once-in-a-lifetime experiences in destinations around the world.
Explore Excursions
There is something magical about sipping a glass of local wine while watching the sun slip into the Aegean Sea as the afterglow tinges traditional, white-washed Cycladic houses with glorious shades of rose, purple and gold. Ancient Greeks believed Helios, the Sun God, caused sunsets by driving his fiery chariot into the sea. Standing at water's edge in Mykonos, watching the sky slowly turn from purple to inky black, you almost believe it.
The prospect of a post-visit treasure hunting session inside the shops of landmark museums such as the Louvre in Paris, the Uffizi Gallery in Florence and The British Museum in London can be irresistible. However, some of Europe's smaller and more unusual museums boast retail spaces with a surprising "wow" factor, often as well-curated as the galleries.