On the Ground: Having spent the better part of 50 years traveling by air, I have grown to dislike airports. Security checks are absolutely necessary; but even if one uses the fast lane, they can be frustrating. Virgin Atlantic Airways has done its best to make check-in as easy as possible by having its own dedicated check-in channel. On this journey I arrived on foot rather than via the transport provided by the airline, and it was only a matter of minutes before I was through the security check and on my way to the lounge.
Pre-Flight: There are lounges, but without a doubt, Virgin is top-of-the-class. The Clubhouse, as it is called, cannot be bettered anywhere, in my experience. As soon as I was seated, I was approached and asked if I would like a drink. It was morning, so I ordered a tomato juice and a light breakfast — delicious. Plenty of magazines and newspapers were available, and the decor was relaxing. I did not use a fraction of the services on offer. Any regular traveler must try the Virgin Clubhouse at least once in their traveling life.
In-Flight: Upper Class passengers board the plane via their own entrance, which avoids the endless standing around. I was greeted by cheerful staff who immediately showed me to my seat and were on hand to explain where the various seat controls were. Although the seat was long enough for my 6-foot, 6-inch frame, I have to say I found it too cramped. Frankly, I dislike the herringbone pattern. I happen to be a non-drinker these days — especially important when flying — so the ever-helpful cabin staff brought me sparkling water, and there was an endless supply. Both the food served and the cabin staff were excellent — no complaints. I can't comment on the entertainment offered, as I never use it but prefer to work or read a book, which I did in perfect peace!
TOP TAKEAWAYS:
◆ After a fraught journey through London traffic, the Clubhouse is a real haven of peace. Well worth flying with Virgin for this alone!
◆ Excellent and cheerful service and, above all, a good safety record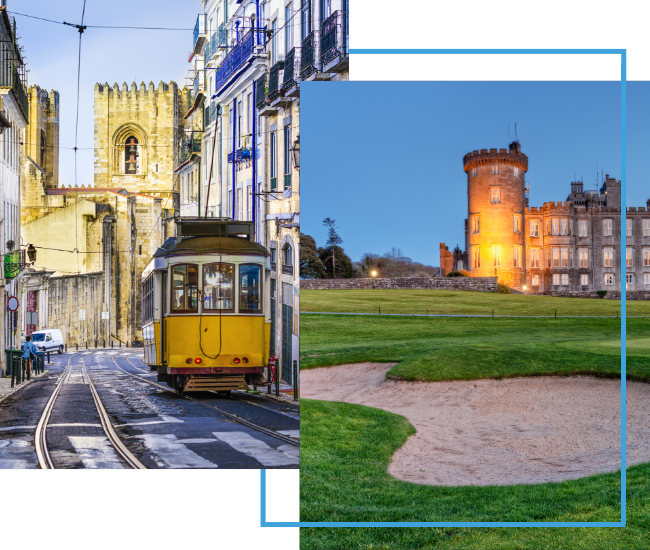 FX Excursions
FX Excursions offers the chance for once-in-a-lifetime experiences in destinations around the world.
Explore Excursions
The Perelman Performing Arts Center (PAC NYC), the cultural cornerstone and final public element of the World Trade Center site, opened this September.  The new performing arts center in Lower Manhattan provides a dynamic home for the arts, serving audiences and creators through flexible venues enabling the facility to embrace wide-ranging artistic programs.
Sponsored Content
United Airlines is in the midst of a major initiative to modernize its fleet over the next several years. After first announcing the plan in 2021, planes fitted with United's signature interior are finally beginning to appear across the airline's narrowbody fleet of Boeing and Airbus planes. United flyers are sure to notice these enhancements from the moment they step on board: Each new or updated plane sports remodeled seats, seatback entertainment screens for everyone, Bluetooth connectivity and more, all adding up to a better experience on every journey.
Whether you call secondhand fashion treasure troves "thrift stores," "fripperies," "charity shops," "vintage boutiques" or something else, shifting the paradigm from "old clothes" to "new finds," you may find the best, most conversation-starting souvenirs inside these shops and neighborhoods located in the world's most fashionable cities and a few unexpected places.