On the Ground: My transfer from Hong Kong was easy, and I was swiftly on my way to the new Asiana/Star Alliance firstclass lounge, where I enjoyed the buffet — a visiting chef from the Westin Chosun was grilling beef. Asiana recently rebuilt its first- and business-class lounges, each quite different. The firstclass lounge had a quiet and relaxing feel, while the businessclass lounge was full of passengers involved in different activities. (29/30)
Pre-flight: As I boarded the Boeing 747-400, Asiana flight attendants immediately welcomed me, putting my coat on a hanger, placing my luggage in a locker and stowing my other items without my ever touching a thing. I am fond of the Asiana firstclass seat. The configuration is 1-1 in the first three rows and 1-2-1 in the last row. As a solo traveler, I appreciate the solitude of a one-seat row. The seat converts to a 180-degree flat bed, and the provided pajamas add to the comfort. The controls are simple to operate, and flight attendants will make the bed. The video controls, once mastered, are simple to use. The screen is anchored above your feet and the seats are equipped with power outlets, all perfectly located. (29/30)
In-flight: The meal service began with a hot canapé of escargot stuffed in tomato, followed by carpaccio of fish wrapped in cucumber, green pea soup with crabmeat, a Caesar salad and ravioli stuffed with goose liver. Two main courses were offered — tenderloin with red wine sauce and vegetables or grilled monkfish wrapped in prosciutto with vegetables. The fish was tasty. A selection of cheeses, fruits and green tea panna cotta completed the meal. Chinese and Korean dishes were also options. There are plenty of movies and other entertainment choices available. Two hours into the flight, the lights were dimmed and the entire cabin tucked in. I slept peacefully for about seven hours. Pre-landing dining options included a Korean meal, seafood lasagna, roasted duck breast, sandwiches, ramen and dim sum. The dim sum was delicious. On some flights a sushi chef prepares in-flight meals. The flight landed on time, baggage came out quickly, and I was on my way. (38/40)
The Experience: Asiana's service is tops. Little touches, like foot massages and lint brushes, set the flight experience apart.
Total Score: (96/100)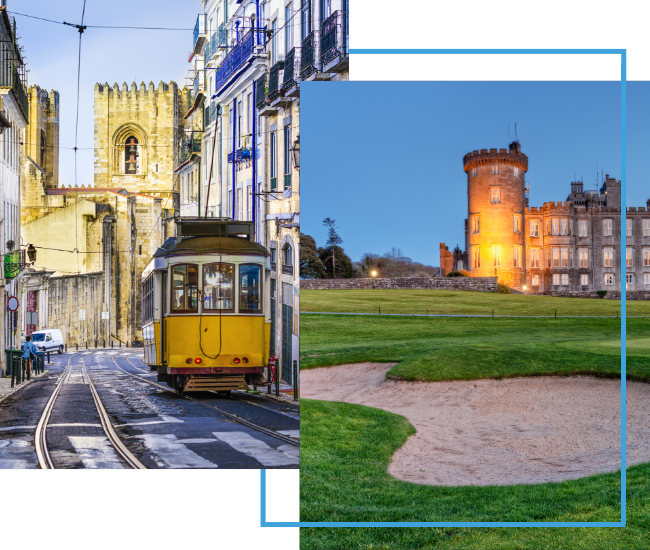 FX Excursions
FX Excursions offers the chance for once-in-a-lifetime experiences in destinations around the world.
Explore Excursions
Corsica with steep, gray cliffs overlooking the Mediterranean and sandy beaches attracting summer visitors, is a French-governed island sometimes confused with Sardinia and Sicily, Italian islands to the south. Fortunately, all three islands share the same love for good wine, food and sun-splashed beaches.
Sponsored Content
Many small- and medium-sized businesses face time and budget constraints when organizing corporate hotel travel for employees. To address this problem, IHG® Business Edge emerged as a cost-free business travel solution for small- to medium-sized enterprises, offering travel managers exclusive access to enticing perks, handpicked educational resources and comprehensive company travel metrics. IHG Business Edge connects our loyal customers to our portfolio of 5,800 hotels and resorts across 18 brands in more than 100 countries.
If you're ready to do a little holiday catch-up with your besties, make a beeline for Conrad New York Downtown. The lobby metamorphosed into a holiday forest of heavenly scented, decorated Virginia Spruce trees. Make your first stop ATRIO Barista Station in the lobby for a complimentary hot spiced apple cider (until Dec. 3) or hot chocolate (Dec. 22­–24).