On the Ground: Air Tahiti Nui service is located in the Tom Bradley International Terminal. The vast size of the terminal and courteous port employees allayed any concerns I had regarding my long flight to Tahiti. Check-in was fast, thanks to the dedicated business-class stations. The lounge, shared with other airlines, is a peaceful oasis to prepare for the flight. (29/30)
Pre-flight: Business-class service allowed me to pre-board and settle in to my seat. Flight attendants helped me stow my gear, then helpfully told me where everything was in case I needed an item during the fligh. Tahitian music, with the soothing sounds of the ukulele, was playing as we boarded. The cabin décor featured seat coverings, pillows and curtains in a tropical theme in shades of yellow. This, added to the lagoon-blue ensemble of the aircraft's motif, made me feel like I had already arrived in Tahiti. The pleasant in-flight crew was unobtrusive but available to bring beverages (Champagne mimosas and pineapple juice) and reading material throughout the flight. (29/30)
In-flight: Once the formality of safety issues had been addressed, the crew changed into native Tahiti dress and continued to canvas the cabin and personally welcome each passenger with a gardenia. They discussed all the features of business class (Poerava) and directed us to further instructions on operating the seat, the private viewing console and personal entertainment remote. China-and-linen meal service began with a cheddar-encrusted croissant followed by foie gras, crusty Parisian bread and chocolate-glazed dates. For my main entrée I chose osso buco with pear ragout. After dinner, I enjoyed a selection of French pastries and fruits from the dessert cart. The entertainment service offered a wide range of first-rate, current movies in English, French and Japanese. The audio selection was offered from take-off to landing, which I fully enjoyed when the cabin was darkened and my chair was reclined to its full 180 degrees. (39/40)
The Experience: The courtesies extended by the crew and the many amenities offered by Air Tahiti Nui throughout the trip made the entire trans-Pacific flight both memorable and enjoyable.
Total score: 97/100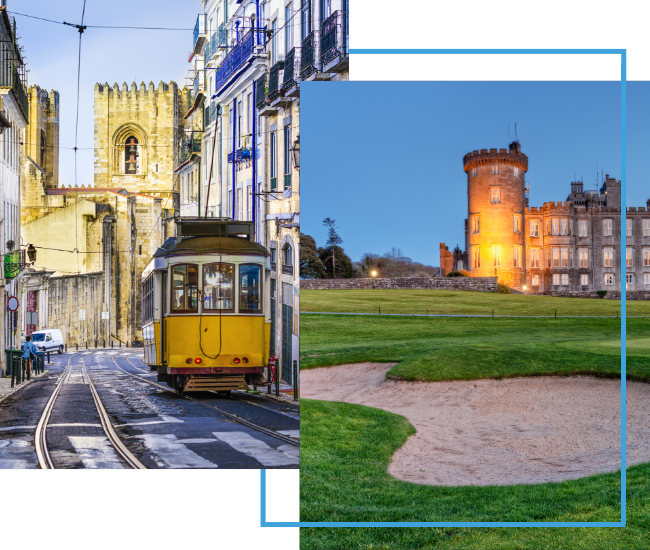 FX Excursions
FX Excursions offers the chance for once-in-a-lifetime experiences in destinations around the world.
Explore Excursions
There may not be snow in Los Angeles this season, but Waldorf Astoria Beverly Hills is certainly full of the holiday spirit, with Christmas, Hanukkah and New Year's events happening in the hotel's gorgeous event spaces.
Sponsored Content
Learning more about our readers' travel habits and preferences ensures Global Traveler delivers the content you desire. As the travel industry has adapted and changed over the last few years, it's more important than ever to connect. To best meet your short- and long-term travel content needs, please help us!
Looking for fun things to stuff into the toe of a few holiday stockings? Here are some great choices: