On the Ground: Since Turkish Airlines joined Star Alliance in 2008, they have expanded their fleet and flight routes three-fold, focusing on bringing leisure and business travelers to Istanbul in non-stop flights from all over the world. I was lucky to be on their new Boeing 777-300ER ceremony flight, straight from the Boeing factory in Seattle to Istanbul, so we did not have the usual check-in procedures. (30/30)
Pre-flight: After finding my window seat, I began by investigating my immediate area in this brand-new plane, opening every compartment and testing every seat position; everything seemed to work just fine. The overhead compartments were very large and opened downward, allowing me to stow my bag more quickly and conveniently. The flight attendant quickly took my jacket. We pushed off from the hangar in just about five minutes. There was no wait on the tarmac, and we took off at 4 p.m. (29/30)
In-flight: Within seconds of the seat belt warning light being turned off, attendants served Champagne and orange juice. The business-class chef offered appetizers of shrimp and cucumber rolls to go with the beverages. Once I finished my Champagne, I changed into the plush slippers offered and began to explore the onboard entertainment system. Each seat has a 15-inch screen with a sharp picture and easy-to-navigate controls. There was an abundance of new-release, comedy and drama movies to choose from along with a variety of television shows and every form of music and artist. I was impressed by their export in-flight video cable that allows passengers to plug in their iPod or iPhone and stream their own music, video or movies on the larger screen. Dinner was served promptly at 5 p.m., when linens and porcelain dishes were placed on our tables. There was a choice of a traditional American dish; a pasta dish; or kebabs with baked eggplant, yellow rice and lentil soup. The entire dinner was elegantly presented and made me feel like I was already in Istanbul.
To prepare for the extreme change of time zones, the flight crew tried to create a calm and relaxing space for us. The business-class seats have a 180-degree, full-flat position that was very comfortable to sleep in although the temperature in the cabin was very warm, which caused me to become restless. The 23-inch-wide seats offered plenty of wiggle room, even with a pillow. Two hours before touchdown, the crew turned on the lights and served breakfast. The hot coffee was an excellent start to my day, and the cheese-spinach omelet and yogurt tasted fresh and delicious. Our landing was smooth, and we were greeted by many friendly Turkish Airlines employees who came to see their brand-new 777-300ER. (38/40)
The Experience: I was pleased that my 11-hour flight was enjoyable and went by quickly. The 49-inch seat pitch gave the feeling of having my own suite. Although there was no onboard WiFi service available, I was entertained by the extensive movie and music selection.
Total Score: 97/100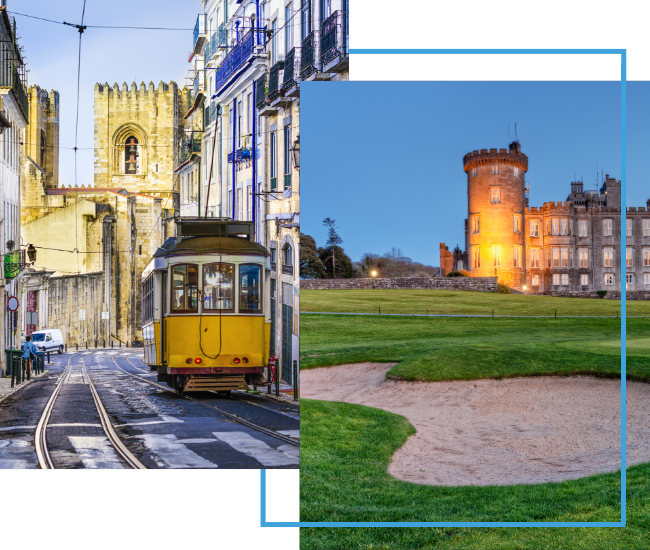 FX Excursions
FX Excursions offers the chance for once-in-a-lifetime experiences in destinations around the world.
Explore Excursions
There's no doubt the northern lights are awe-inspiring and spectacular. Unfortunately, they're also fickle and fleeting, and despite your best-laid plans of checking this item off your bucket list, sometimes Mother Nature's luminescent show just doesn't cooperate. But one cruise line has a new fail-safe in place.
Sponsored Content
The Islands of Tahiti are among the most beautiful and sought-after vacation destinations in the world. The endless images of overwater bungalows with Bora Bora's majestic peak towering over waters of every shade of blue have an intrinsic pull. But with 118 islands and atolls to explore, there is so much more to this spectacular region of the Pacific.
Think you need a degree in sailing to enjoy a yachting holiday? Dream Yacht Worldwide, a leader in yacht charters, wants you to relax and enjoy the journey. Newly expanded to include the British Virgin Islands, Martinique, Tahiti and the Seychelles, the "Easy Crewed" offered by Dream Yacht Worldwide also include charter options in Greece and Croatia.