On the Ground: My flight out of Mexico City was on a Friday evening, and due to heavy traffic, I arrived at the airport only 45 minutes before boarding on an international flight. After running into the terminal, I was luckily checked in within minutes and, as usual, I sailed through the security lines. The Aeromexico lounge is on the second floor of the terminal, with natural light streaming through the glass ceiling. The space is large enough to accommodate hundreds of passengers, but the comfy couches and chairs around the bar fill up quickly. After grabbing a ginger ale and crackers, I headed to my gate just a few minutes before the pre-boarding announcement.
Pre-Flight: Premier Class passengers boarded first, and I was quickly shown to my window seat. My flight attendant spoke fluent English and offered pre-flight beverages. The chilled Champagne proved a great start to the flight.
In-Flight: The Boeing 737 in service was a seasoned aircraft with traditional 2-2 seating. Aeromexico's large seats offer adjustable headrests and a surprisingly great back recline. The large windows allowed me to view the sunset during the flight. Although there were no auxiliary plugs for electronics, my phone and laptop batteries held their charges during the short flight. While watching TV, I was offered a choice of top-shelf libations along with a dish of mixed nuts. The entertainment system incorporated shared screens hanging from the ceiling offering familiar television programs.
Dinner was served about an hour and a half after take-off. I chose the pasta with creamy Alfredo and broccoli. Dessert came in the form of a piece of chocolate and more Champagne, perfect for my sweet tooth. After the food service was cleared and with an hour or so left in the flight, I got some much-needed sleep in the darkened cabin.
The Experience: The Aeromexico staff, from check-in to boarding to the flight, were great. They were friendly, unobtrusive, accommodating, bilingual, and made my trip a pleasure. Although the aircraft could use an upgrade, the short flight from Mexico City to Los Angeles was easy and I look forward to doing it again.
GT CHECKLIST
[checklist]
[item check=yes]Less than 10 minutes for check-in[/item]
[item check=yes]Friendly and helpful agents[/item]
[item check=yes]Priority tagged baggage[/item]
[item check=yes]Airport lounge[/item]
[item check=yes]Complimentary in-lounge food[/item]
[item check=yes]Priority boarding[/item]
[item check=yes]Helpful and courteous flight attendants[/item]
[item check=yes]Pre-flight beverage service[/item]
[item]Pre-flight newspapers and magazines[/item]
[item]Extensive on-demand entertainment[/item]
[item]Amenity kits[/item]
[item]Slippers[/item]
[item]Lie-flat seat/bed[/item]
[item]Turn-down service[/item]
[item]In-flight menu with three entrée choices[/item]
[item check=yes]Top-shelf wines and liquors[/item]
[/checklist]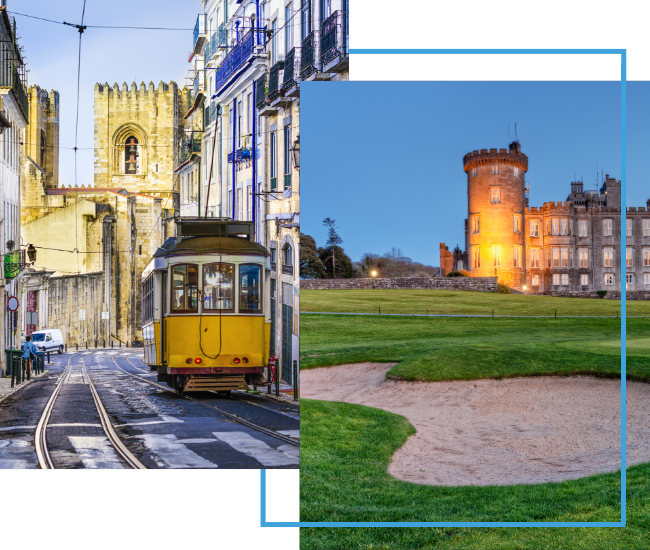 FX Excursions
FX Excursions offers the chance for once-in-a-lifetime experiences in destinations around the world.
Explore Excursions
The Perelman Performing Arts Center (PAC NYC), the cultural cornerstone and final public element of the World Trade Center site, opened this September.  The new performing arts center in Lower Manhattan provides a dynamic home for the arts, serving audiences and creators through flexible venues enabling the facility to embrace wide-ranging artistic programs.
Sponsored Content
Don't risk losing all the money you've spent if you must cancel your trip at the last minute. Allianz Travel Insurance can give you:
Whether you call secondhand fashion treasure troves "thrift stores," "fripperies," "charity shops," "vintage boutiques" or something else, shifting the paradigm from "old clothes" to "new finds," you may find the best, most conversation-starting souvenirs inside these shops and neighborhoods located in the world's most fashionable cities and a few unexpected places.