On the Ground: I arrived at Incheon International Airport and easily found the Emirates check-in. Early for my flight, I was second in the business-class line. I was checked in and on my way to the Korean Airlines lounge within minutes.
Pre-Flight: At the late hour of 10 p.m., the bright lounge was stocked with a variety of food — pizza, fried rice and pasta for those seeking dinner, plus lighter fare such as salad and sandwiches. Tasty macaroons were a nice touch for my sweet tooth.
There were plenty of comfortable chairs all around; free WiFi (no password required) made it easy to get a few last-minute emails out before the flight. A business desk complete with printer was in the center of the lounge, easily accessible to all.
In-Flight: I had been anticipating my first Airbus A380 flight for some time, and I was one of the first business-class passengers to board. Even with my knowledge of the aircraft, I was still astounded by the size of the plane and the number of friendly Emirates flight attendants waiting to greet and assist travelers.
The cabin configuration features a single seat on the window and two in the center aisle. At first the seats appear rather small and boxy, but as I settled, I realized how thoughtfully equipped they are, including a personal selection of beverages, counter space for my book and electronics, and a spot by my seat for magazines (where I put my laptop). I was treated to a glass of Moët & Chandon Champagne before takeoff and a beautiful amenity kit full of Bvlgari products.
Once in the air, I selected a traditional local Arabic mezze plate to start, seasonal salad and chicken tandoori for dinner, accompanied by a glass of Craggy Range Sauvignon Blanc. All were excellent, and I passed on dessert, as our fight departed at midnight and I was ready for some sleep.
The lie-flat seat was very comfortable, and aided by my Emirates eye mask, I got some sleep while others gathered in the lounge at the back of the cabin.
Just a 10-hour flight from Seoul to Dubai, the time went fast, and soon it was time for breakfast. I selected a delicatessen assortment of cold meats and cheeses and herbal tea. I only had a little time to explore the ICE entertainment system but was impressed with the assortment of movies, music and full seasons of my favorite shows.
The Experience: Never having flown Emirates before, I had high expectations, and I must say all were met, with great attention to detail — from the seat design to the amenity kit to the beautiful uniforms and quality service. Additionally, the A380 aircraft did not disappoint. I could truly feel the air was fresher and less dry than any other flight I have been on. No frequent traveler should miss the Emirates A380 experience.
GT Checklist
Less than 10 minutes for check-in
Friendly and helpful agents
Priority tagged bags
Airport lounge
Complimentary in-lounge food
Priority boarding
Helpful and courteous flight attendants
Pre-flight beverage service
Pre-flight newspapers and magazines
Extensive on-demand menu
Self-serve in-flight pantry
Amenity kits
Slippers
Lie-flat seat/bed
Mattress and comforter
In-flight menu with three entrée choices

Top-shelf wines and liquors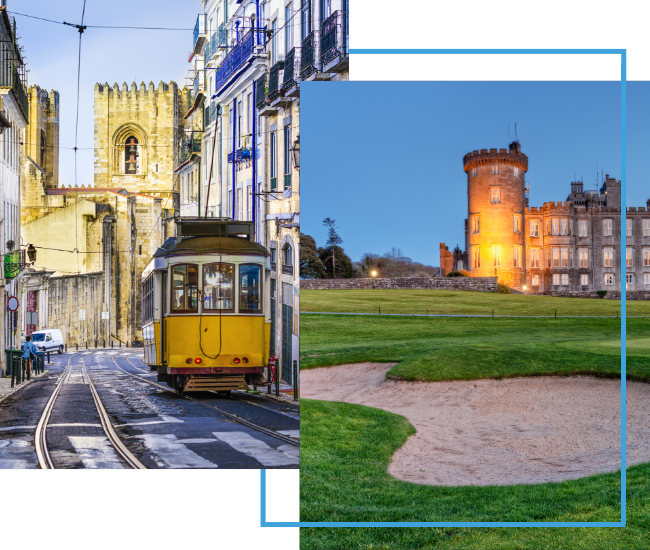 FX Excursions
FX Excursions offers the chance for once-in-a-lifetime experiences in destinations around the world.
Explore Excursions
Think of Tokyo and your mind may wander to the neon signs and bustling crowds of Shibuya and Shinjuku, or the tranquility of the Meiji Jingu shrine, but this huge city offers much to those who explore away from the main tourist areas.
Sponsored Content
The Islands of Tahiti are among the most beautiful and sought-after vacation destinations in the world. The endless images of overwater bungalows with Bora Bora's majestic peak towering over waters of every shade of blue have an intrinsic pull. But with 118 islands and atolls to explore, there is so much more to this spectacular region of the Pacific.
Automotive museums of all sizes will always capture the imaginations of car and racing aficionados. However, the best deliver a lot of substance beyond the machine itself. Some place an emphasis on science and technology or history, while others display iconic cars from film and television. Museums established and operated by the world's top automakers (think Mercedes, BMW, Audi and Porsche in Germany, and Toyota, Honda and Nissan in Japan) have built-in followings.