On the Ground: Once I arrived at Incheon International Airport, I headed to Asiana Airlines' first-class desk and received swift service, my credentials reviewed and my boarding pass delivered. I was eagerly anticipating my first flight on Asiana's Airbus A380 in its first-class suite. An Asiana employee stood ready to help me through security and to the first-class lounge. I have enjoyed the Asiana Airlines' first-class lounge many times — a welcoming and restful place where you can sit back, work, recharge your electronics and have something to eat and drink. (I am particularly fond of the steamed dim sum.) I stepped out for a few minutes to purchase some traditional items and gifts from Incheon Duty Free and returned to the lounge. When my flight was ready to board, my Asiana representative escorted me onto the plane and to my first-class suite. Pre-Flight: As I boarded, the flight team greeted me by name and offered reading material — newspapers and, of course, Global Traveler magazine. They hung up my sport coat and offered a pre-flight drink, Johnny Walker Blue on the rocks, served with warm nuts. On this flight, specialty cocktails ranged from Manhattans to mimosas. I planned to watch a movie while enjoying lunch and then take advantage of the comfortable flat-bed suite and sleep my way to JFK. In-Flight: First class occupies the front of the A380 on the lower lever and consists of 12 seats in a 1-2-1 configuration. I was located on the left side in a single window seat. Each suite can fully close with a sliding door to provide privacy for sleeping. The 32-inch TV screen — nearly the size of the standard house TV a few years ago — makes watching a movie a must. I immediately hooked up the supplied headphones and plugged in my laptop, ready to turn everything on once we achieved cruising altitude. The first-class suite includes a great number of compartments as well as a large area along the windows for storage. The tray tables are massive and easy to put into place. Electronic amenities feature easy-to-use controls and plentiful audio and video options. For lunch, the traditional Western menu offered Wagyu beef or roasted chicken, with starters of caviar and other canapés. Instead, I chose the Korean Royal Cuisine menu, bibimbap with poached king prawn. Bibimbap is a traditional meal of rice, vegetables and meat served with gochujang (red pepper paste). Fresh fruit and Korean cookies followed. Asiana flight attendants volunteer to join many specialty teams, such as the Magic Team, which performs magic tricks to entertain children on long flights, and the Charming Team, which offers facials and manicures on board. The Sommelier Team on my flight specialized in educating passengers about wine and proper serving. My flight attendant expertly decanted the 2007 Louis Jadot Corton-Pougets Grand Cru (Burgundy) I ordered, and we discussed the many wine awards Asiana has received from Global Traveler over the years. After lunch, I took full advantage of the comfortable suite and closed the door while I restfully slept until it was time for a light breakfast before landing. The Experience: Asiana Airlines has always provided wonderful service, and its flight attendants are known as the best in the world. Add the A380 first-class suite to this mix, and you have a traveler's dream come true.
GT CHECKLIST
[checklist] [item check=yes]Less than 10 minutes for check-in[/item] [item check=yes]Friendly and helpful agents[/item] [item check=yes]Priority tagged baggage[/item] [item check=yes]Airport lounge[/item] [item check=yes]Complimentary in-lounge food[/item] [item check=yes]Priority boarding[/item] [item check=yes]Helpful and courteous flight attendants[/item] [item check=yes]Pre-flight beverage service[/item] [item check=yes]Pre-flight newspapers and magazines[/item] [item check=yes]Extensive on-demand entertainment[/item] [item check=yes]Amenity kits[/item] [item check=yes]Slippers[/item] [item check=yes]Lie-flat seat/bed[/item] [item check=yes]Turn-down service[/item] [item check=yes]In-flight menu with three entrée choices[/item] [item check=yes]Top-shelf wines and liquors[/item] [/checklist]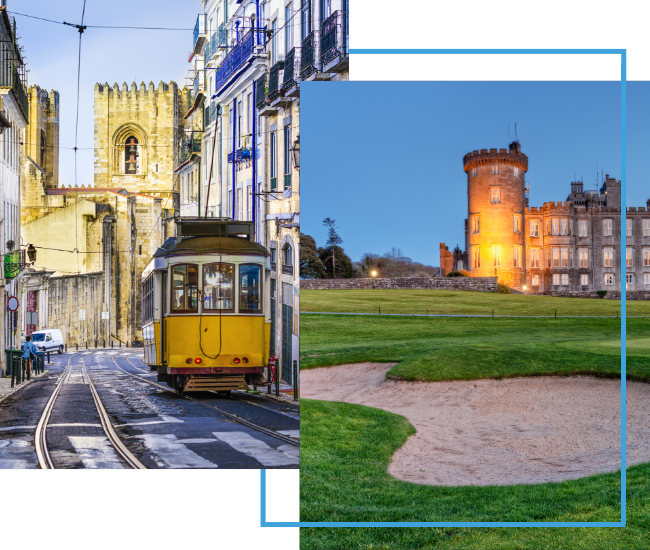 FX Excursions
FX Excursions offers the chance for once-in-a-lifetime experiences in destinations around the world.
Explore Excursions
One thing  surprising about the Prince Edward Island capital is its abundance of shops specializing in affordable, fashion-forward jewelry rendered in sterling silver, vermeil, 14K gold and semi-precious stones. Whether you prefer delicate pieces or bold wearable art, you can be assured the pieces for sale are inspired by the maritime island setting and, therefore, specific to the place where they are created. Here are a few shining, woman-owned examples:
Sponsored Content
The Global Business Travel Association (GBTA) believes business travel is a fundamental force for good and brings the industry together to connect, innovate and set new standards. With members from across the globe, GBTA engages the many voices of business travel to build a collective future, providing a platform for buyers and suppliers to come together, connect with peers, grow their network and shape the future of the industry.
Norway, a haven for visionary artists, architects and designers, showcases an exceptionally diverse array of cultural attractions. This year, the country commemorates exciting milestones and unveilings captivating enthusiasts of the arts, from iconic scenic routes to new museums to gallery openings. Up Norway features these new offerings in personalized itineraries catered to aesthetes.