Los Angeles (LAX) to Auckland (AKL)
On the Ground: I arrived at LAX early for my night flight to Auckland, departing at 9:45 p.m. Check-in at the Air New Zealand counter was a pleasant and smooth experience. The cheery attendant provided excellent directions to the lounge and gate. ANZ allows up to three pieces of baggage at no charge when flying Business Premier. I checked out the Star Alliance lounge before heading to the gate and was impressed by the offerings, modern design and outdoor sitting area with firepits.
Pre-Flight: As I boarded the plane, the flight attendants warmly welcomed me with a Maori "Kia ora" and escorted me to my seat. Before takeoff, the friendly attendant offered me two different kinds of Pinot Noir, as I was indecisive about which one to choose. Along with the wine selection came a snack of cashews and almonds, which made a nice pairing. I took a moment to explore the Business Premier cabin and my in-flight options, then settled in for the long-haul voyage.
In-Flight: Shortly after takeoff, dinner was served. I opted for the local New Zealand fish called hāpuku, and I was happy with the selection. The culinary and wine experience was a nice treat. I have been a huge fan of New Zealand wines for years, but being able to sample them on my way there was pretty spectacular. Business Premier passengers can order drinks, food and snacks throughout the flight directly from the 12.1-inch entertainment widescreen monitor.
After I finished eating, the flight attendant prepared my seat for sleep time. I thought it would be a good idea to finally watch Lord of the Rings since it was filmed in New Zealand, but I dozed off as soon as I turned it on. After a solid seven hours of sleep, I enjoyed a delicious green smoothie and went with the scrambled eggs and sausage for breakfast.
The Experience: Air New Zealand's Business Premier was quite impressive, in addition to the genuine hospitality. The cabin offers 44 fully lie-flat beds with 180-degree recline. The 22-inch-wide leather armchairs are comfortable and provide a good night's sleep during a long-haul flight. The fluffy duvet and full-sized pillows definitely helped, too. I was content with the plentiful in-flight entertainment options; I was engaged the entire flight. I absolutely loved the amenity kit from Air New Zealand, containing Antipodes skincare, sourced with sustainable and certified organic ingredients. The vanilla pod day cream and pawpaw and avocado lip balm are rich and ultra-hydrating, making them ideal for use in flight. I look forward to flying ANZ again, perhaps next time to check out the South Island.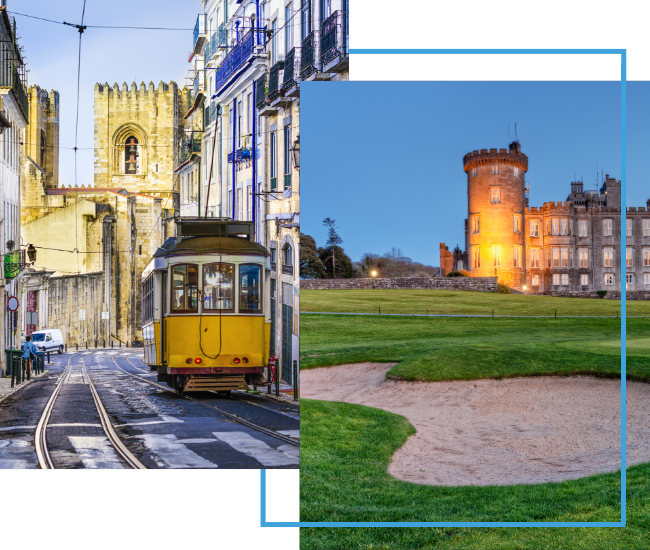 FX Excursions
FX Excursions offers the chance for once-in-a-lifetime experiences in destinations around the world.
Explore Excursions
Pleasant weather, autumn foliage and vibrant flowers are among the many delights awaiting nature lovers at botanical gardens and arboretums across the United States. However, some of these green spaces take on additional color this month and through Halloween when enterprising gardeners, landscape architects, management and other creative minds cast a spell with themed environments running the gamut from spooky to utterly bewitching.
Sponsored Content
Exclusive Sailing with Global Traveler
For travelers who love all things autumn, Crystal Springs Resort, New York City's closest destination resort, features special offers and experiences to meet the demands of everyone's fall bucket list. Located only 80 minutes outside New York City in Sussex County, New Jersey, Crystal Springs Resort offers a quick getaway to enjoy fall foliage. Are any of these new offers or experiences on your bucket list?