On the Ground: I spent a few days in Honolulu on business and, like many travelers, extended my trip for a little R&R on the neighboring islands. This trip, I was heading to Maui for the first time. Honolulu Airport, the major hub for airlines into the islands, lies just 20 minutes from downtown Waikiki. Hawaiian Airlines' interisland connections allow travelers to experience every island easily, with more than 20 flights per day out of HNL for a convenient price. Check-in and TSA screening were busy but moved quickly, and I was headed to the Plumeria Lounge in the Interisland Terminal within 10 minutes.
The Plumeria Lounge is reserved for international businessand all first-class passengers and Pualani platinum members but is accessible to others for a modest fee. The Plumeria Lounge includes everything you could ask for in a business-class lounge: lots of seating; complimentary WiFi; a sleek, modern design; and aloha hospitality. Mai tais, local beers and juices are offered along with light snacks, which I enjoyed while taking care of last-minute emails before my weekend. My gate was just a short breezeway away from the lounge, and I headed there a few minutes before pre-boarding.
Pre-Flight: Boarding my mid-afternoon flight was quick, and our flight attendant for our first-class cabin was friendly and attentive. We were offered guava juice, Champagne or mai tais before takeoff along with macadamia nuts. We took off on time and started the short, 41-minute gate-to-gate hop to Maui.
In-Flight: The Boeing 717 is a perfect fit for the interisland hops, as it seats 128 passengers and is meant for high volume and lower altitudes. First class includes only eight seats with 37-inch pitch, comparable to a plush premium-economy seat with plenty of room. The actual flight time to Maui is only about 25 minutes and thus there was no meal service, but attendants quickly topped off refreshments. Since we never reached cruising altitude, the up-close views of the islands were a marvel to see from both sides of the aircraft. The captain asked passengers to keep the shades open and gave a guided tour as we flew over and around islands, volcanoes and other landmarks. Before we knew it, we were landing at Maui and swiftly disembarked.
OGG is still a tiny airport with a true island feel, but the infrastructure is growing to help passengers prepare before heading to either side of the island, including a Target and a Starbucks. The island has many beaches to explore, and the Road to Hana is a must for crossing the island, so I recommend renting a car for your trip. Hawaiian Airlines offers bundle packages for some extra savings.
TOP TAKEAWAYS:
◆ Hawaiian Airlines' interisland routes give passengers more than 70 options to all the islands, making it easier to hop around.
◆ Hawaiian Airlines' flight attendants and gate agents embody the aloha spirit and are ready to help with any issues or offer ideas and advice on island hot spots.
◆ Hawaiian Airlines' new firstclass, lie-flat seats and nonstop service from the United States mainland make it easier than ever to get to Hawai'i, especially from the East Coast.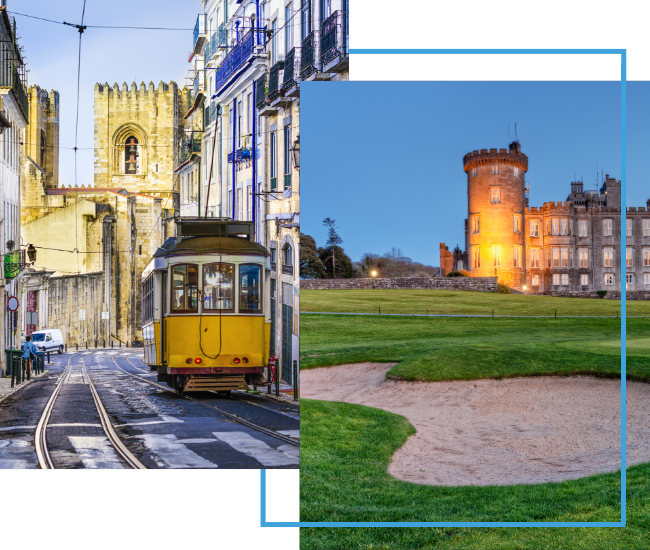 FX Excursions
FX Excursions offers the chance for once-in-a-lifetime experiences in destinations around the world.
Explore Excursions
There is something magical about sipping a glass of local wine while watching the sun slip into the Aegean Sea as the afterglow tinges traditional, white-washed Cycladic houses with glorious shades of rose, purple and gold. Ancient Greeks believed Helios, the Sun God, caused sunsets by driving his fiery chariot into the sea. Standing at water's edge in Mykonos, watching the sky slowly turn from purple to inky black, you almost believe it.
The prospect of a post-visit treasure hunting session inside the shops of landmark museums such as the Louvre in Paris, the Uffizi Gallery in Florence and The British Museum in London can be irresistible. However, some of Europe's smaller and more unusual museums boast retail spaces with a surprising "wow" factor, often as well-curated as the galleries.