On the Ground: Flying out of LAX's Tom Bradley International Terminal in the afternoon can be tricky when dealing with local traffic. Luckily, the roads were pretty clear, and I arrived a few hours before my flight. After a few moments' wait in the business-class line of Turkish Airlines, I was quickly checked in and given my boarding pass. The security checkpoint was a mess as usual, but I got through in about 15 minutes and headed to the Star Alliance lounge. I am very familiar with the lounge; and as I was so early for my international flight, I commandeered a club chair near a plug and enjoyed free WiFi, fresh fruit and strong coffee for a few hours.
Pre-Flight: Business-class passengers have their own check-in line at the gate. After a quick second screening of carry-on luggage, I was led to the front of the plane. I lucked out by getting an aisle seat with no one seated next to me, allowing me to spread out my personal items, including iPad, magazines, cords, you name it. While passengers boarded, flight attendants offered us hot cleansing towels, lemonade or Champagne, and a sweet treat of Godiva chocolate.
One of my favorite things about my Turkish Airlines flight was that the flight attendants did not require passengers to turn off electronic devices. I do not know if this is against regulations or policy, but it was nice to listen to calming music on my iPod during takeoff while staring down at Los Angeles.
In-Flight: Once we reached 30,000 feet, I removed my seat belt and explored my area a bit more. The business-class seat was comfortable and stretched to a 180-degree fully reclined position, making it excellent for sleeping during the 12-hour flight. I had to get some work done first, so I used my swivel table from the center console to set up my laptop. The table was large enough to work on, and the onboard power sources kept my computer and iPad charging at the same time. Each seat has a 15-inch screen with a sharp picture and easy-to-navigate controls. There was an abundant choice of movies — new releases to comedies to dramas — along with a variety of television shows and every form of music and artist. I must admit I watched The Sound of Music and enjoyed every minute of it.
The dining menu catered to those looking for traditional Turkish delights or American tastes. As I often do when traveling on an international carrier, I chose their national dish and was not disappointed: beef kebabs with baked eggplant, yellow rice and lentil soup. The entire dinner was elegantly presented and made me feel like I was already in Istanbul.
Soon after dinner was cleared, I perused the amenity kit. The Crabtree & Evelyn lotions and lip balm had a fresh scent, and I used them throughout my flight. The kit also came with a full-sized toothpaste and toothbrush set, a foldable bristled brush, socks and ear plugs. It was very warm in the cabin, which disrupted my sleep often and kept me watching more movies and taking advantage of the snack bar. A few hours before we touched down in Istanbul, the flight crew turned on the lights and started serving breakfast. Their Turkish coffee was strong but certainly woke me up in time to eat my omelet, which was so-so and seemed a bit like a packaged meal. While we started to descend, I enjoyed listening to my iPod again and looked forward to seeing the new CIP lounge.
The Experience: Turkish Airlines did a wonderful job of keeping me fed, entertained and rested during the 12-hour flight from Los Angeles. Although the attendants were not overly friendly, I felt catered to and safe during my trip. The onboard WiFi was great for work purposes, and the expanse of movies was even better for relaxing. The best part of flying business class with Turkish Airlines is access to its newly renovated CIP lounge in Istanbul. It's a must-see!
GT Checklist
Less than 10 minutes for check-in
Friendly and helpful agents
Priority tagged bags
Airport lounge
Complimentary in-lounge food
Priority boarding
Helpful and courteous flight attendants
Pre-flight beverage service
Pre-flight newspapers and magazines
Extensive on-demand menu
Self-serve in-flight pantry
Amenity kits
Slippers
Lie-flat seat/bed
Mattress and comforter
In-flight menu with three entrée choices

Top-shelf wines and liquors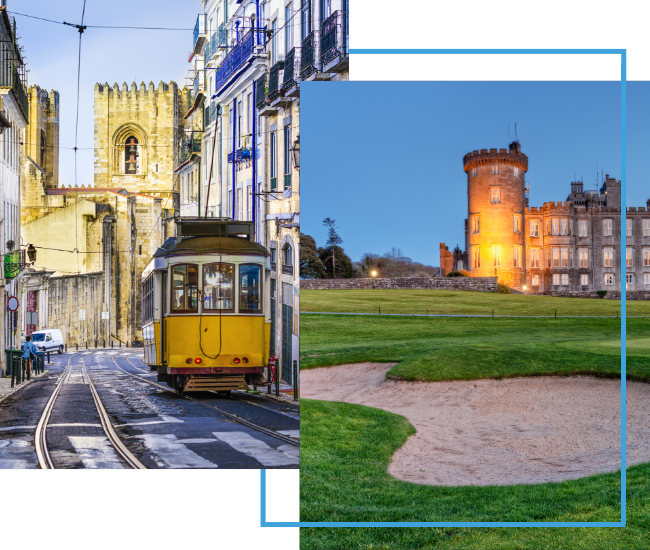 FX Excursions
FX Excursions offers the chance for once-in-a-lifetime experiences in destinations around the world.
Explore Excursions
There is something magical about sipping a glass of local wine while watching the sun slip into the Aegean Sea as the afterglow tinges traditional, white-washed Cycladic houses with glorious shades of rose, purple and gold. Ancient Greeks believed Helios, the Sun God, caused sunsets by driving his fiery chariot into the sea. Standing at water's edge in Mykonos, watching the sky slowly turn from purple to inky black, you almost believe it.
Sponsored Content
Don't risk losing all the money you've spent if you must cancel your trip at the last minute. Allianz Travel Insurance can give you:
The prospect of a post-visit treasure hunting session inside the shops of landmark museums such as the Louvre in Paris, the Uffizi Gallery in Florence and The British Museum in London can be irresistible. However, some of Europe's smaller and more unusual museums boast retail spaces with a surprising "wow" factor, often as well-curated as the galleries.