On the Ground: Walter was the lone ticket agent and was painstakingly slow, causing a bit of a backup for four other people and myself. I was the second in line. It took about 15 minutes to navigate the check-in process. I waited in the public lounge with all other passengers, including a group of college students who were dressed — cowboy hats included — and ready for spring break chaos the minute they stepped off the flight. I was a bit annoyed by the unnecessarily loud cell phone ringtones that were going off repeatedly, way too early in the morning for my patience. (17/30)
Pre-flight: When the agent announced business-class boarding, I quickly made my way onto the aircraft and to my seat. Service was excellent as the flight attendants immediately accommodated me and began pre-flight service, offering a pillow and blanket, a warm towel to wipe my hands and face of the city grime, and complimentary snacks and drinks. (28/30)
In-flight: The business-class cabin was not showy and lacked most amenities one would expect (in-flight movies and Internet access), but I was pleased with the cabin's simplicity. Seats were blue leather, comfortable and wide, though the tray tables were a little stuck. The attentive and friendly flight attendants made for a very intimate and comfortable experience. Complimentary snacks included a good assortment of cookies and cheese and crackers. Passengers could also purchase a "Box of Snacks" for $5 that included trail mix, tortilla chips, Oreos, cheese, crackers and jam. Although it seemed appealing, I chose to snack on the complimentary offerings. (39/40)
The Experience: My overall experience during the six-hour flight was positive, mainly due to the excellent in-flight service. I also felt that I had my own personal space in which to sleep and get work done quietly. I missed having in-flight movies, but was generally pleased with the service and comfort of the seats.
Total Score: (84/100)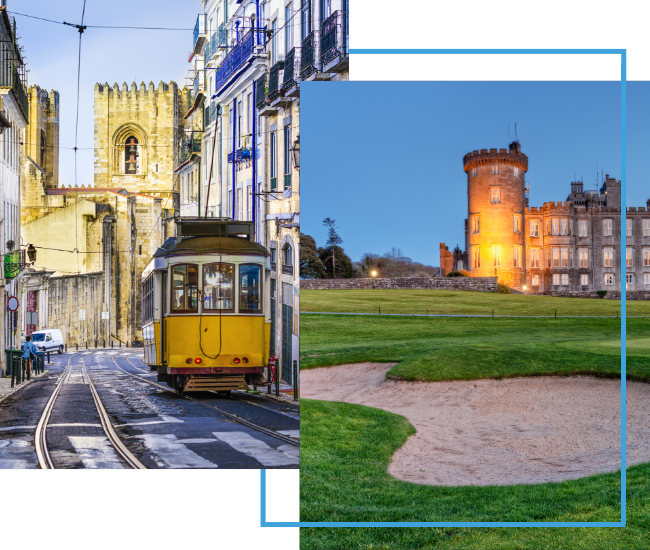 FX Excursions
FX Excursions offers the chance for once-in-a-lifetime experiences in destinations around the world.
Explore Excursions
Less than five years ago the world's first hybrid cruise ship, Hurtigruten Expeditions' MS Roald Amundsen, set sail for Antarctica in November 2019 with 450 passengers. The battery-hybrid-powered ship, named for the first man to cross the continent and reach the South Pole, was built specifically for voyages in polar waters. Its battery-hybrid power reduces the ship's consumption and CO2 emissions by 20 percent compared to equally sized ships.
Sponsored Content
In an increasingly digital and interconnected world, the Global Business Travel Association (GBTA) Convention remains an indispensable platform for business travel industry professionals seeking to make the most of the power of face-to-face connections. Taking place August 13–15 in Dallas, the 2023 GBTA Convention provides the unique opportunity for professionals and companies to join visionaries, thought leaders and industry experts for meaningful networking, cutting-edge insights and inspiring innovation.
A few months ago, I flew Polaris business class on a United flight from Dulles (IAD) to Paris (CDG). It was only when I got to my hotel in Paris I realized that I didn't have my iPad or its bag or accessories. Since I had been working on it in the restaurant in the Polaris lounge and then went directly to the gate, I knew I either left it propped up on my table when I packed up or in my business-class seat. But what was the best method to alert the airline about my careless mishap and (hopefully) retrieve it? With spotty data and WiFi, searching for information on my phone was frustrating and slow. Here's what I learned from the anxiety-inducing experience (and unexpected ending) about what to do if you leave something behind on your flight: