On the Ground: We were concerned about the traffic on the way to JFK, as we would have to travel through Staten Island and cross the Verrazano Narrows Bridge. Of course, there was none, and before we knew it, we were in front of South African Airways' Terminal 4. Luggage in hand, we checked in at the convenient desk located just inside the doors — none of the typical searching for the check-in desk. We had one scare at check-in: My passport is so full of stamps that the clerk was not sure the South African government would let me in. A manager was brought to the desk to check; he confirmed the one remaining page was sufficient. The Swiss lounge, which SAA shares, is very comfortable, with a buffet of breakfast items including fruits and breads. One recommendation for the lounge: Add more electrical outlets for charging laptops. (28/30)
Pre-flight: Once on board, we were directed to the front of the cabin, to South African Airways Premium Business Class. Our steward, Charl, immediately welcomed us and offered us Champagne or orange juice. In no time, we were moving down the runway and were airborne for our flight to Johannesburg. (28/30)
In-flight: The configuration of the cabin is 2-2-2, with four rows on the left of the aircraft, five in the center and five on the right. The comfortable seats have a multitude of adjustments, including upright and cradle, but I found the most important button was the one labeled "Bed." I always appreciate the ability to power up my laptop on board; a convenient outlet on the back of the armrest enabled me to watch the television programs and documentaries I had downloaded to my MacBook Pro. SAA also has ample movies and shows to entertain passengers on the nearly 15-hour flight.
Shortly after take-off, we were ordering our meals from the menu, which included selections such as sesame-crusted beef filet, chicken satay, grilled swordfish and pumpkin ravioli. I chose the ravioli and my partner chose the chicken satay — both were tasty. The starter was an excellent smoked duck breast with fennel and avocado and a salad of seasonal mixed greens. We chose a wonderful South African Merlot which complemented our meal. For dessert, since it was my birthday, I had birthday cake, supplied by the crew and SAA staff — a nice personal touch.
The beauty of the flight is the flat bed. Unlike many flights I've experienced over the years, we had a respectful staff and passengers who kept the noise level to a minimum. Sleep is key on long flights, and we achieved this on SAA's business class. (39/40)
The Experience: I can't imagine flying any other carrier to South Africa. They are warm, friendly and have wonderful food and wine. The business class is comfortable. On the ground, we received our luggage and cleared customs in no time. Our driver was shocked at how quickly we were outside.
Total Score: 95/100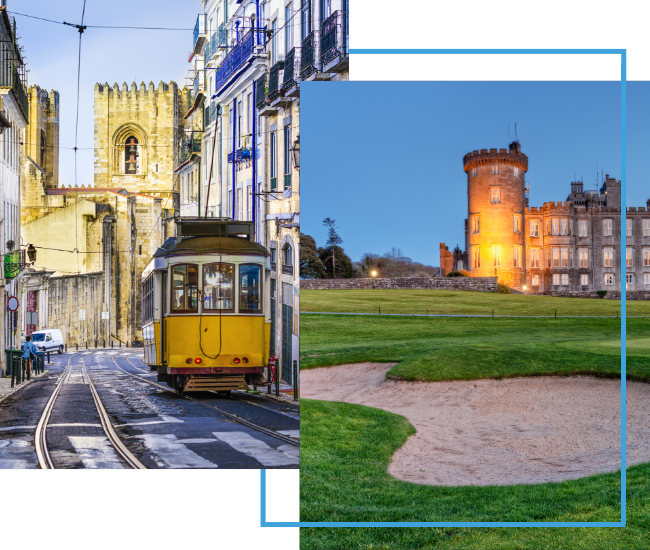 FX Excursions
FX Excursions offers the chance for once-in-a-lifetime experiences in destinations around the world.
Explore Excursions
There's no doubt the northern lights are awe-inspiring and spectacular. Unfortunately, they're also fickle and fleeting, and despite your best-laid plans of checking this item off your bucket list, sometimes Mother Nature's luminescent show just doesn't cooperate. But one cruise line has a new fail-safe in place.
Sponsored Content
Experience the life-changing destination of Greece by exploring its island gems in the Ionian Sea. Scattered off the western coastline of Central Greece, to the south of Peloponnese, the Ionian Islands are an island group comprising large and small islands.
Think you need a degree in sailing to enjoy a yachting holiday? Dream Yacht Worldwide, a leader in yacht charters, wants you to relax and enjoy the journey. Newly expanded to include the British Virgin Islands, Martinique, Tahiti and the Seychelles, the "Easy Crewed" offered by Dream Yacht Worldwide also include charter options in Greece and Croatia.