ON THE GROUND: I was invited to fly to Doha to see the unveiling of the new plans for the expansion of Hamad International Airport. Due to a family commitment, I had to leave a little later than others who were attending, and I therefore only had a few days in Qatar. The timing of this flight in the evening was perfect and allowed me to fulfill my family duties and then head to Philadelphia International Airport. I really am pleased and feel fortunate we have this direct service from Philadelphia to the Middle East; it makes travel so much easier, and the Qatar Airways service is super.
Check-in was fast. The station manager was waiting for me and welcomed me with a big smile. He moved my seat to a more comfortable location, and I was through security in no time, even with a little backup in the line.
Qatar Airways uses the British Airways lounge at Philadelphia, which could use a "shave and a haircut." It was crowded, but I felt lucky to find a seat to enjoy a pre-boarding scotch and a few finger sandwiches as I charged my electronics.
Boarding was crowded, but the QSuite line was not, and my friend from check-in was there to take me through and on board. "Welcome, Francis. Let me take you to your suite," he said.
PRE-FLIGHT: QSuite is Qatar's answer to a super business/first product. Each passenger in QSuite has their own mini cabin, conducive to sleeping on the long flight to Doha. I can compare this to the Asiana first-class suite on the Airbus A380 (now business), but the QSuite is a tad bit smaller.
The crew did everything possible to get us settled and comfortable, including offering pre-flight drinks of juice or Champagne and reading material. They distributed fine amenity kits, detailed menus and a separate vast menu of the wine to be served. I got settled by hooking up my laptop and phone for power and charging.
IN-FLIGHT: My plan was to eat dinner and watch a movie or two and then sleep for the duration of the flight. Dinner started with garden pea soup followed by tapas appetizers. The main course selections included chicken biryani (with basmati rice), braised lamb with lentil rice pilaf, pan-seared snapper with a red pepper sauce, or penne pasta with basil pesto sauce. I chose the lamb, as this seemed to be a fitting dish for my flight to Doha. The lamb was served with turnips and carrots and went well with the Chilean Escudo Rojo Carménère 2017 I selected. Fine breads accompanied the meal, followed by an apple tart and fresh berries. Prior to landing, a complete breakfast was served, but I chose to have some fruit, as I had a dinner planned upon arrival.
Once the meal was complete, I watched the balance of my movie and then turned in. The flight attendant shut the cabin door on my QSuite, and I quickly fell asleep for the rest of the flight.
TOP TAKEAWAYS:
How fortunate we are in Philadelphia to have this direct service to the Middle East — and on such a fine carrier.
The experience could only be topped by a dedicated Qatar Airways lounge in Philadelphia.
Arriving at Hamad International offers passengers a taste of the airport's award-winning service.
QATAR AIRWAYS
qatarairways.com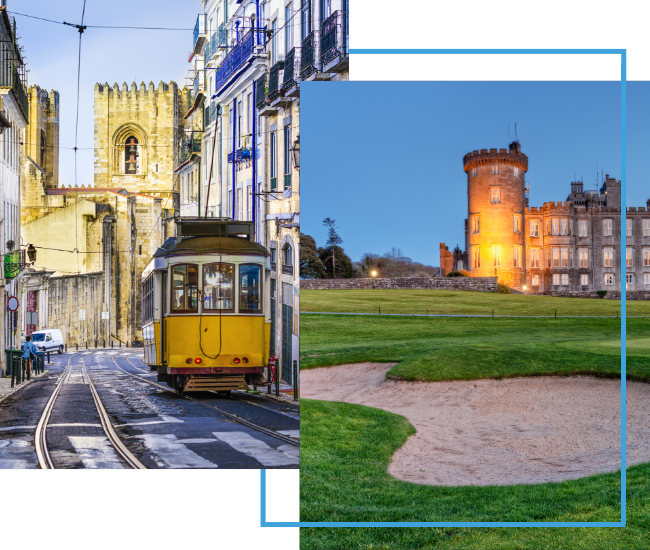 FX Excursions
FX Excursions offers the chance for once-in-a-lifetime experiences in destinations around the world.
Explore Excursions
There may not be snow in Los Angeles this season, but Waldorf Astoria Beverly Hills is certainly full of the holiday spirit, with Christmas, Hanukkah and New Year's events happening in the hotel's gorgeous event spaces.
Sponsored Content
Embracing a life well lived often means embracing a life well-traveled. Every journey becomes a canvas for experiences that shape our lives and at the heart of every adventure lies the indispensable companion: quality luggage.
Looking for fun things to stuff into the toe of a few holiday stockings? Here are some great choices: