On the Ground: It is safe to say John F. Kennedy International Airport on New York's Long Island is typically a madhouse. My flight's departure time of a brisk 1:15 a.m. meant my commute to the airport was pretty light once I reached the subway.
I arrived at the terminal a little late, with just about 25 minutes until my priority boarding began. Luckily, the late hour gave me the opportunity to check in and pass through security with no wait whatsoever.
At JFK, LATAM Airlines cooperates with American Airlines to offer lounge access for business passengers. Unluckily for me, the lounge is open only until 10:30 p.m., so taking a trip to the lounge to unwind wasn't in the cards, even if I weren't running late. I arrived at the gate just as boarding began, got in line for Premium Business access and took my seat on the plane.
Pre-Flight: I was immediately impressed with the space afforded the business-class cabin. On the Boeing 787-9, LATAM employs a 2-2-2 layout for the business class. My aisle-access seat significantly reduced the stress I might have felt getting up in the middle of the night.
Less than two minutes after finding my way to my seat and stowing my carry-on luggage, a crew member offered to take my jacket for me. A few minutes after I sat down and began to get settled, the same crew member (I never got his name) brought over a tray of Champagne and mineral water with bowls of assorted nuts. I opted for the Champagne and set it aside to investigate my amenities kit. The fully stocked kit includes all the standards — a toothbrush and toothpaste, facial lotion, an eye mask, earplugs and socks. Before I knew it, we were pushing off from the gate and beginning our takeoff.
In-Flight: Due to the late hour, crew members began taking stock of the meal situation nearly as soon as our initial ascent was behind us. I did not get to look at the full menu for dinner because of my early designation to the airline as a vegetarian. The crew paid attention to my dietary restrictions and brought out a delicious spread, including fresh and warm bread, vegetables and rice, a delicious garden salad with a balsamic vinaigrette and a tasty fruit salad for dessert.
While I waited for my meal to arrive, I investigated the entertainment options. A large screen with a hand-held controller gave me access to a large number of new and older movies. I settled on something I had seen before because I knew there was no way I was going to make it through an entire movie.
I ate dinner while Kong: Skull Island delivered a killer backdrop. Following dinner, the crew quickly removed my plates and silverware. I opened up the pillow and blanket, set my seat to its lie-back configuration and turned off the movie. In a matter of minutes, I was out. Crew members joked with me shortly before landing that I was sleeping so deeply they were unable to wake me for breakfast. I might have missed breakfast; but if the rest of the flight was any indication, it would have been excellent.
There was plenty of space to situate myself and organize my luggage after landing. I was not fighting other passengers for access to the overhead compartments because everyone had such ample space.
The end result was a service, clocking in at just under eight hours, that went by in the blink of an eye.
TOP TAKEAWAYS:
◆ The crew members were extremely attentive to my needs. Whenever I had any question or concern, it was addressed within minutes or, more often, seconds.
◆ The lie-back seat was exceptionally comfortable. Combined with earplugs and a cozy blanket, I slept like a rock through most of the flight.
◆ An expansive entertainment library ensured I had a way to pass the time while waiting for the dinner service to arrive.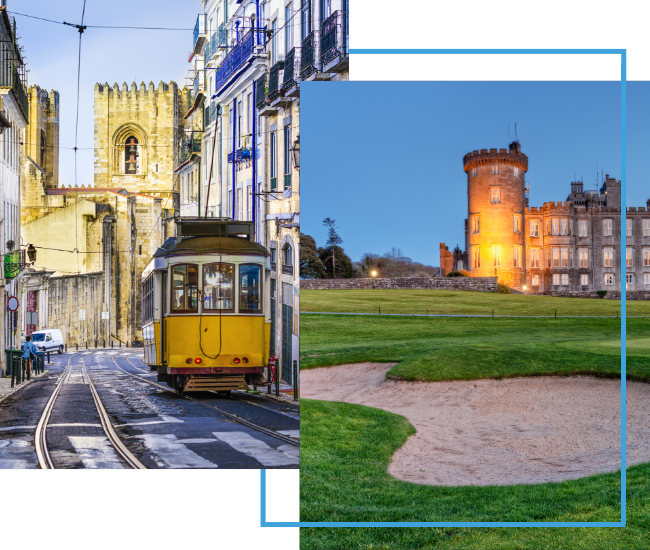 FX Excursions
FX Excursions offers the chance for once-in-a-lifetime experiences in destinations around the world.
Explore Excursions
The Perelman Performing Arts Center (PAC NYC), the cultural cornerstone and final public element of the World Trade Center site, opened this September.  The new performing arts center in Lower Manhattan provides a dynamic home for the arts, serving audiences and creators through flexible venues enabling the facility to embrace wide-ranging artistic programs.
Whether you call secondhand fashion treasure troves "thrift stores," "fripperies," "charity shops," "vintage boutiques" or something else, shifting the paradigm from "old clothes" to "new finds," you may find the best, most conversation-starting souvenirs inside these shops and neighborhoods located in the world's most fashionable cities and a few unexpected places.