On the Ground: I checked into the flight at EWR's Terminal B about three hours early, the only passenger in the designated Première Class check-in line. I was given an invitation to the airline's lounge, on the ground floor level just outside the TSA security area. The lounge is shared with Open Skies and was quite crowded. I was surprised that the bathroom facilities were outside the lounge, in a public area of the terminal. But the room, designed by architect Robert Sargenti and interior designer Kati Curtis, was comfortable, with a selection of assorted dips and crackers, cookies, pastries, cold sandwiches and beverages. The complimentary WiFi used a password provided by the reception desk. When the Jet Airways flight was called, an airline representative escorted about 10 passengers to a nearly empty security lane off to the far side of the security area with less passenger traffic. (26/30)
Pre-flight: Jet Airways Première Class on its trans-Atlantic A330-200 has 30 "pods," private, angled seats with high dividers, so no two seats are directly next to each other. These offer plenty of privacy, although it would be difficult to talk to a seatmate if travelling as a couple. The 21-inch width felt a little narrow at first, and storage of magazines and other reading material a bit minimal; but once I got used to the seat configuration, it was very comfortable. When I boarded I noticed that many of the passengers in the Première cabin were dressed in the Jet Airways "sleeping outfit" left on each seat. So before take-off I joined the pajama club by changing into the lightweight brown sweat pants and tan cotton long-sleeved top. The aircraft pulled back from the gate at 7:09 p.m., wheels were up at 7:29, and I marveled at the early departure of the 7:30 flight, a rarity for Newark at that hour. (29/30)
In-flight: Dressed in my chic sleeping outfit, feeling relaxed after a glass of Noble Cuvée de Lanson Champagne, I settled in for some reading before dinner was served. The cabin crew, always gracious and friendly during the flight, had taken dinner orders before we were airborne, and meals were served as soon as we leveled off. The menu, designed by Belgian chef Yves Mattagne, who has won two Michelin stars, was lovely. I chose an asparagus, courgette (zucchini) and ricotta salad as an appetizer, gnocchi with squash and tarragon as the main course, and chocolate and hazelnut mousse for dessert.
The rest of the flight went well. I watched one American film and parts of a Bollywood production, and slept a few hours in my pod flat seat, which folded out into a completely horizontal position. Breakfast of yogurt, fresh fruit, croissants and pastry was served before landing at 7:19 a.m., 30 minutes early. (38/40)
The Experience: The flight was so comfortable and the cabin service from the Jet Airways Indian crew so friendly and efficient that I wished I could have stayed on the aircraft for the rest of the scheduled flight to Mumbai. Aside from a somewhat disappointing lounge experience at EWR, the onboard amenities in Première Class, the highest class of service this flight offered, were excellent.
Total Score: 93/100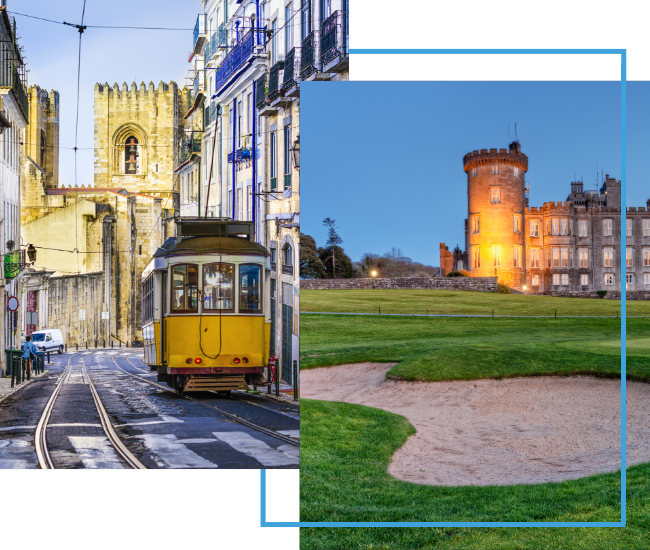 FX Excursions
FX Excursions offers the chance for once-in-a-lifetime experiences in destinations around the world.
Explore Excursions
There's no doubt the northern lights are awe-inspiring and spectacular. Unfortunately, they're also fickle and fleeting, and despite your best-laid plans of checking this item off your bucket list, sometimes Mother Nature's luminescent show just doesn't cooperate. But one cruise line has a new fail-safe in place.
Sponsored Content
IHG Hotels & Resorts is thrilled to announce the launch of a new mobile product feature for members: IHG Wi-Fi Auto Connect. This feature is now available exclusively in the IHG One Rewards mobile app for both iOS and Android users and will automatically connect IHG One Rewards members to WiFi upon arrival at more than 5,000 IHG hotels worldwide — no separate passwords or log-ins needed. This is in addition to the exciting benefits of being an IHG Business Edge member. IHG Business Edge provides small- and medium-sized businesses access to a user-friendly portal that displays comprehensive spending and savings data while providing the convenience of direct booking with a guaranteed discount.
Think you need a degree in sailing to enjoy a yachting holiday? Dream Yacht Worldwide, a leader in yacht charters, wants you to relax and enjoy the journey. Newly expanded to include the British Virgin Islands, Martinique, Tahiti and the Seychelles, the "Easy Crewed" offered by Dream Yacht Worldwide also include charter options in Greece and Croatia.