On the Ground: British Airways check-in at Newark is located on the bottom level, near baggage claim. It was a bit difficult to find, as it is far removed from most check-in counters, but the process was quick. Security was a nightmare, which was not in any way British Airways' fault, and as soon as I was behind the closed doors of the dedicated lounge, all the chaos from outside was soon forgotten. I had a drink, checked some emails (with free WiFi) and made my way to the gate for boarding. (28/30)
Pre-flight: BA has a unique configuration of 2-4-2. Starting left to right, the individual pods face opposite directions, except for the two middle seats, which sit side-by-side, facing the same direction. On this particular flight, I was on the outside of the middle, and with the privacy screen up I was in my own little world. (Unfortunately, on my return flight I was in one of the two middle seats — this offered less privacy and required crafty maneuvering and climbing to access the aisle and overhead bin when the aisle passenger seat was in the lie-flat position.) I was impressed by the lie-flat seats and was thrilled with all the storage space, including a drawer that perfectly fit my laptop, shoes and reading material. I settled in as flight attendants hung coats and passed out welcome beverages. Shortly after take-off, they distributed menus and amenity kits. (28/30)
In-flight: The power outlets, tray table and added storage space made doing work a cinch. The entertainment options included movies, TV programming, games and music. Throughout the flight, passengers can help themselves to snacks at a station in the galley, which is a nice feature. I chose the Indian dining option on the outbound leg and found myself picking at it with disinterest. The food on my return flight was much better: chicken breast with vegetables and potatoes, followed by a second meal service of traditional English tea — scones and clotted cream included. The breakfast service, served shortly before landing, was plentiful, with fruit, yogurt, pastries and breakfast sandwiches. (39/40)
The Experience: The premium service does not end when passengers disembark at Heathrow. I received a pass to access the fast lane at customs, a fantastic service that helped me navigate the process in mere minutes. In addition, I was invited to freshen up in the Arrivals Lounge. Time constraints prevented me from taking advantage of that perk, but it's a nice thought. I was quite pleased with my experience on British Airways. If I had been able to combine my seat to London with the cuisine I enjoyed on the return trip, I would have been hard-pressed to find a single complaint.
Total Score: 95/100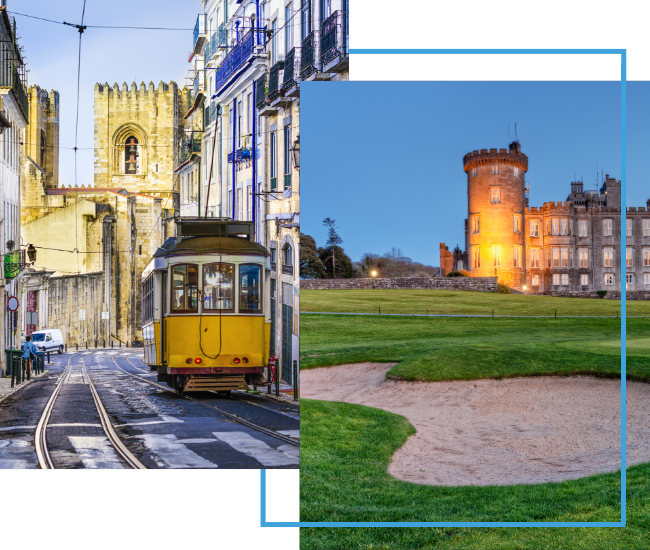 FX Excursions
FX Excursions offers the chance for once-in-a-lifetime experiences in destinations around the world.
Explore Excursions
Ever since opening in 2021, Nobu London Portman Square has served as the focal point for many gatherings, stays and experiences. This fall the hotel's Nobu Bar adds four more reasons to visit with an exciting array of offerings, menus and events.
Sponsored Content
IHG Hotels & Resorts is thrilled to announce the launch of a new mobile product feature for members: IHG Wi-Fi Auto Connect. This feature is now available exclusively in the IHG One Rewards mobile app for both iOS and Android users and will automatically connect IHG One Rewards members to WiFi upon arrival at more than 5,000 IHG hotels worldwide — no separate passwords or log-ins needed. This is in addition to the exciting benefits of being an IHG Business Edge member. IHG Business Edge provides small- and medium-sized businesses access to a user-friendly portal that displays comprehensive spending and savings data while providing the convenience of direct booking with a guaranteed discount.
There's no doubt the northern lights are awe-inspiring and spectacular. Unfortunately, they're also fickle and fleeting, and despite your best-laid plans of checking this item off your bucket list, sometimes Mother Nature's luminescent show just doesn't cooperate. But one cruise line has a new fail-safe in place.