New York (JFK) to Brussels (BRU)
On the Ground: I arrived at John F. Kennedy International Airport for my evening departure to Brussels around 4 p.m. I was flying the airline's new Economy Privilege cabin, but the premium-economy service does not include priority check-in, security access or boarding. Luckily, check-in was a breeze, and security was as expected but no worse than usual. All in all, my experience from check-in to the gate was easy, and my trip to Brussels was off to a pleasant start.
Pre-Flight: My departure time coincided with other departing flights; the early evening time slot is popular for trans-Atlantic flights from the United States bound for Europe. As a result, the gate area was busy, but I was able to snag a seat nearby, as passengers were getting up to board the Alitalia flight at the next gate.
After grabbing some pre-flight supplies at the newsstand, I only had about 30 minutes before boarding began. I took out my laptop and logged on to the airport's complimentary WiFi to send a few last emails before departure. Before I knew it, the gate agents announced boarding was beginning; to maintain an orderly boarding process, Brussels Airlines created separate queues for the various boarding groups, and boarding completed swiftly and efficiently.
In-Flight: I'm usually an aisle seat gal, but as I wanted to catch some shut-eye on my overnight flight, I opted for a window seat on this leg. Additionally, the added perks of Economy Privilege came in handy when it came to a restful flight: an additional 8 centimeters of legroom, double the seat recline, a fleece blanket and an amenity kit.
In fact, each facet of the in-flight experience is enhanced for an Economy Privilege passenger. Better-quality headsets highlight an already ample selection of in-flight movies and television shows. A hot towel after take-off and a glass of Laurent-Perrier Champagne before dinner give the experience a more exclusive feel, further heightened by the upgraded dining experience from the traditional economy-class meal service. I also appreciated a bottle of water before the cabin lights were dimmed. However, without a separate cabin, it was apparent to passengers where the enhanced service started and where it ended. I can imagine the disappointment of passengers a few rows back when they realized they weren't receiving a hot towel.
As we prepared to land, I was gifted a small Neuhaus chocolate box — a sweet finish to the flight, but also a sweet beginning to my Brussels experience.
TOP TAKEAWAYS:
◆ I experienced Brussels Airlines' new Economy Privilege service shortly after its launch in 2016. While not in a dedicated cabin, the premium-economy service does offer passengers a significant amount of added amenities and comforts.
◆ Economy Privilege is available for an additional $149 per passenger per flight. The benefits far outweigh this nominal fee.
◆ Economy Privilege replaced the first 32 seats of the economy-class cabin on the Airbus A330 aircraft and is available on long-haul routes between Europe and Africa, the United States and Canada.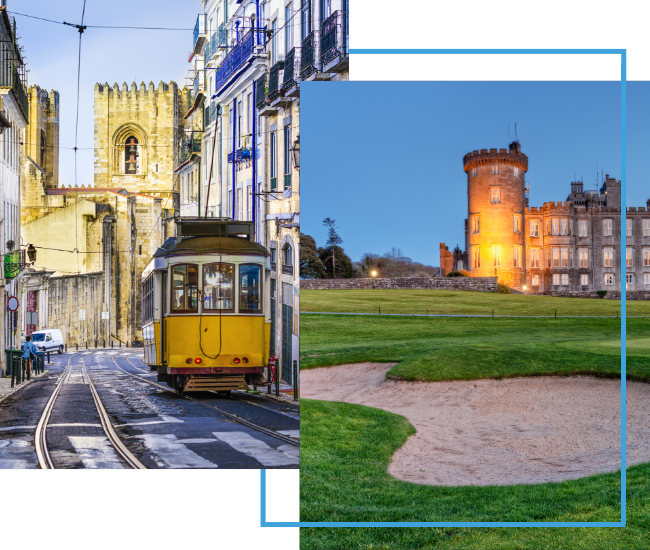 FX Excursions
FX Excursions offers the chance for once-in-a-lifetime experiences in destinations around the world.
Explore Excursions
If fabulous food and beverages are a must-have for any weekend getaway, then look no further than the City of Brotherly Love. Whether your palate has a penchant for vibrant Latin American fare or cozy French cuisine, whether you're an oenophile looking to swirl, sniff and sip your way around the globe or you'd rather sample farm-to-glass cocktails, Philly's got it all this fall. (With the exception of Bolo, which is a short taxi or Uber ride away and definitely worth the trip, the rest of these spots are all within walking distance of each other.)
Sponsored Content
Nashville's once-modest skyline continues to evolve as its luxury market grows. Lavish hotel properties are added to the landscape while acclaimed chefs stake claim in the robust culinary scene and premier cultural offerings round out the city's repertoire.
From Santoríni to Dubai to New York, some hotels just have that "it" factor that draws visitors far and wide. For some hotels it's their proximity to popular landmarks and attractions, for others it's their amenities. But these hotels have something few can claim: a true room with a view.