On the Ground: Despite long, disorganized lines and a late departure from Sicily, my flight landed in Milan on time and allowed me a chance to visit the premiumclass lounge before my connecting flight to New York. Inside, however, the lounge was "standing room only" and the bar service backed up with passengers ordering cappuccinos and other such beverages. I stayed just long enough to grab a Diet Coke and drink it. I knew I would get no work done in the noisy lounge so I made my way to the gate, wandering in and out of stores along the way. The gate area was just as crowded as the lounge, but luckily boarding was about to begin. (25/30)
Pre-flight: Boarding was slow, but Magnifica class had its own boarding line that moved a bit more rapidly and I was on the plane relatively quickly. Before I knew it, my jacket had been hung up, I had a drink in my hand and I was settled in. While not as up-to-date as other carriers' business class, Magnifica class is spacious and comfortable. The seats are not fully flat, but once you get settled in, the accommodations are adequate for a good rest. (27/30)
In-flight: The flight from Milan served lunch and, right before landing, a light snack. Lunch started with mixed nuts, followed by small servings of two different pastas and the choice of either fish or beef. I am not a fan of either, but I was very hungry and chose the beef (I had fish on the flight over) and it was good. A cheese and fruit course preceded dessert and coffee. The light snack was a small salad, cheese and bread. The personal video screens came up from the armrest and there was a good selection of music and a combination of recently released movies and old classics. I settled in to watch a movie, but fell asleep before the opening credits had finished and slept for a good three and a half hours. (39/40)
The Experience: Overall, my experience on Alitalia, especially in the air, was comfortable. The flight attendants were attentive, without being annoying. The food and amenities were great. However, the ground experience was slightly marred by the general disorganization at check-in and boarding.
Total Score: (91/100)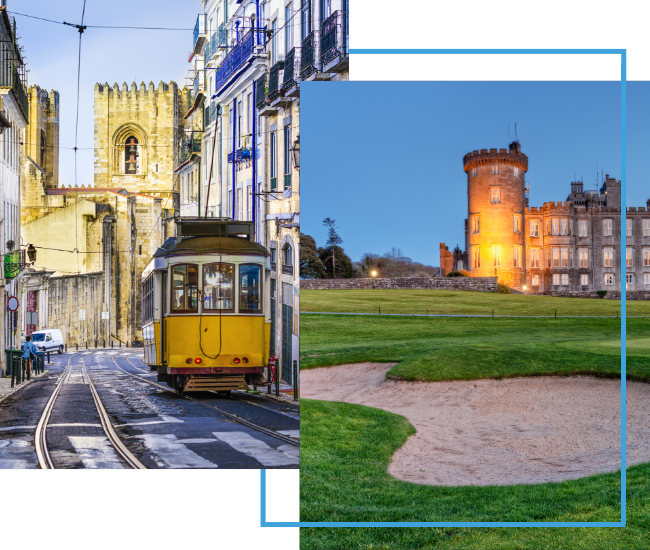 FX Excursions
FX Excursions offers the chance for once-in-a-lifetime experiences in destinations around the world.
Explore Excursions
There's no doubt the northern lights are awe-inspiring and spectacular. Unfortunately, they're also fickle and fleeting, and despite your best-laid plans of checking this item off your bucket list, sometimes Mother Nature's luminescent show just doesn't cooperate. But one cruise line has a new fail-safe in place.
Sponsored Content
Whether it's the people, the craic (fun) or the coasts, travelers always find something to love about the island of Ireland. What fills your heart?
Think you need a degree in sailing to enjoy a yachting holiday? Dream Yacht Worldwide, a leader in yacht charters, wants you to relax and enjoy the journey. Newly expanded to include the British Virgin Islands, Martinique, Tahiti and the Seychelles, the "Easy Crewed" offered by Dream Yacht Worldwide also include charter options in Greece and Croatia.