On the Ground: With construction at the LAX Tom Bradley International Terminal finally complete, traffic was easy, and I found the China Airlines business-class priority check-in counter quickly. While checking in my one bag, the flight attendant gave me directions to the SkyTeam lounge. Breezing through TSA security, I made it to the lounge in a surprising 10 minutes. It offers light snacks and basic drinks, but the real perk is the upper-level seating outside the lounge doors — if you can snag a seat — offering a perfect perch from which to people-watch but still quiet enough to get some last-minute emails done.
Pre-Flight: My seat was located in the second section of business-class seats, right after the second aircraft doors. I just got a chance to get settled before the rush of passengers heading to the back crowded the aisles. My flight attendant quickly took my coat and offered a choice of juices and a warm towel to freshen up. My favorite detail was when she offered the in-flight reading choices, with Global Traveler's current issue among the magazines, of course. With my slippers on, I relaxed and got ready for takeoff.
In-Flight: The seat configuration of this new Boeing 777 NexGen aircraft is 1-2-1. My window seat gave me lots of personal space, storage and aisle convenience at the same time. China Airlines' designers did a wonderful job combining old and new elements into a unique décor — light bamboo wood adorned the surfaces and walls, with black lacquer in the galley. After takeoff, I explored a bit more and found multiple compartments for storage, along with electrical outlets for numerous media devices. A small lamp adorned each seat, giving off a warm glow while I did some work and read. The entertainment system was better than any I have experienced on board — an 18-inch Panasonic widescreen offered dozens of new-release movies (I openly cried watching The Theory of Everything), thousands of songs and 3D world maps and flight tracking. WiFi was also available on board.
Dinner service began a few hours into the 12-hour flight. I started with a delicious glass of 2014 Konig Johann Riesling, which tasted perfect 30,000 feet in the air. The appetizer course included a garden salad, grilled prawns and rosette roast beef with an aioli garnish. With the dinner menu, China Airlines debuted its custom-designed tableware — petal-shaped plates and bowls with painted landscapes and metallic touches. For my main course, I enjoyed a tender beef filet with mashed potatoes and warmed garlic bread. To end the meal, I chose fresh fruit and decaf green tea.
Our flight attendants helped us bed down for the remainder of the flight as hues of the sunset lit the cabin. My 180-degree lie-flat seat was comfortable and roomy, and I asked for extra pillows. The air temperature was just cool enough for me to burrow into my blanket for a few hours of sleep.
The Experience: China Airlines' unique décor and amenities — from the furnishings to the tableware to the teas in the galley — set the bar for my future flights. The attendants were helpful when I needed to set up my WiFi, kept me in cups of green tea during the flight and maintained quiet in the galleys while passengers were resting. I arrived safe and sound in Taipei and already looking forward to my return trip.
GT CHECKLIST
[checklist]
[item check=yes]Less than 10 minutes for check-in[/item]
[item check=yes]Friendly and helpful agents[/item]
[item check=yes]Priority tagged baggage[/item]
[item check=yes]Airport lounge[/item]
[item check=yes]Complimentary in-lounge food[/item]
[item check=yes]Priority boarding[/item]
[item check=yes]Helpful and courteous flight attendants[/item]
[item check=yes]Pre-flight beverage service[/item]
[item check=yes]Pre-flight newspapers and magazines[/item]
[item check=yes]Extensive on-demand entertainment[/item]
[item check=yes]Amenity kits[/item]
[item check=yes]Slippers[/item]
[item check=yes]Lie-flat seat/bed[/item]
[item check=yes]Turn-down service[/item]
[item check=yes]In-flight menu with three entrée choices[/item]
[item check=yes]Top-shelf wines and liquors[/item]
[/checklist]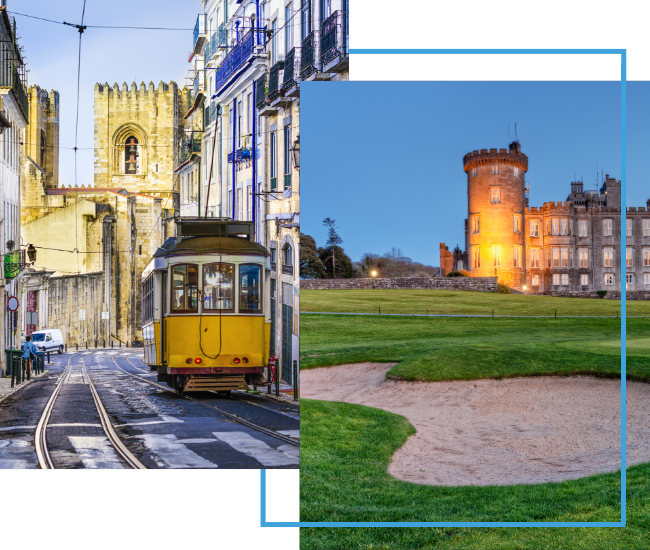 FX Excursions
FX Excursions offers the chance for once-in-a-lifetime experiences in destinations around the world.
Explore Excursions
If fabulous food and beverages are a must-have for any weekend getaway, then look no further than the City of Brotherly Love. Whether your palate has a penchant for vibrant Latin American fare or cozy French cuisine, whether you're an oenophile looking to swirl, sniff and sip your way around the globe or you'd rather sample farm-to-glass cocktails, Philly's got it all this fall. (With the exception of Bolo, which is a short taxi or Uber ride away and definitely worth the trip, the rest of these spots are all within walking distance of each other.)
From Santoríni to Dubai to New York, some hotels just have that "it" factor that draws visitors far and wide. For some hotels it's their proximity to popular landmarks and attractions, for others it's their amenities. But these hotels have something few can claim: a true room with a view.