On the Ground: The ticket agent was prompt and courteous. Within five minutes of lining up at the Cathay Pacific first-class check-in, I was en route to security. (30/30)
Pre-flight: Focused on televised news in the lounge, I'd lost track of time when a hostess reminded me it was time to board. After quickly passing through the First/ Business gate and into the Boeing 777-300ER, a lovely attendant led me to my First Class Suite, an impressive piece of airplane real estate stretching the length of three windows and enclosed by a waist-high wall. As she hung my jacket and stowed my carry-on in my suite's floorlevel cupboard, I realized that with no overhead bin, the high-ceilinged space felt lofty. After proffering a flute of Champagne along with an embroidered pouch containing indigo blue Shanghai Tang pajamas and slippers, the attendant introduced the features of my seat. An ottoman doubles as a seat for visiting colleagues when not incorporated into this big bed in the sky. A drop-down armrest expands the seat width and serves as a side cocktail table. The fully adjustable seat with its four-way lumbar support and massage feature easily accesses techie gizmos, including a pull-out 17-inch TV with premium headphones to enjoy the on-demand audio-visual programs, 110-volt plugs for my computer, plus ambient mood and reading lights. (29/30)
In-Flight: Soaring over clouds while feasting on caviar and smoked salmon, fragrant mushroom soup, grilled lamb chops with mustard cream sauce accompanied by a heady Domaine Jacques Prieur Beune Champs Pimont Premier Cru, I began to feel slightly decadent, like a lord in my own condo in the sky, with servants. Satiated, I worked a while on my computer before donning the elegant pajamas and reclining into movie-watching mode. After three films and a snack of fragrant barbecued duck noodle soup, I transformed my seat into a cushy flat bed measuring 36 inches wide and 81 inches long — big enough for a 6-foot-3-inch guy.
Coddled by a couple of pillows and puffy duvet, I dozed off to wake six hours later to the aroma of brewing coffee. With 55 minutes to landing, I was willing to forgo the last refreshment. "Eat, you need energy for Hong Kong," insisted the motherly attendant, reminding me that all meals are prepared to order as she fastidiously organized my choice of savory chicken.(39/40)
The Experience: After a 15 ½-hour non-stop flight that left me rested beyond belief, Cathay Pacific's first-class service proved as perfect as long-haul flying gets. Passengers on connecting flights could refresh in the lounge with a shower or bath in a private cabana.
Total Score: (98/100)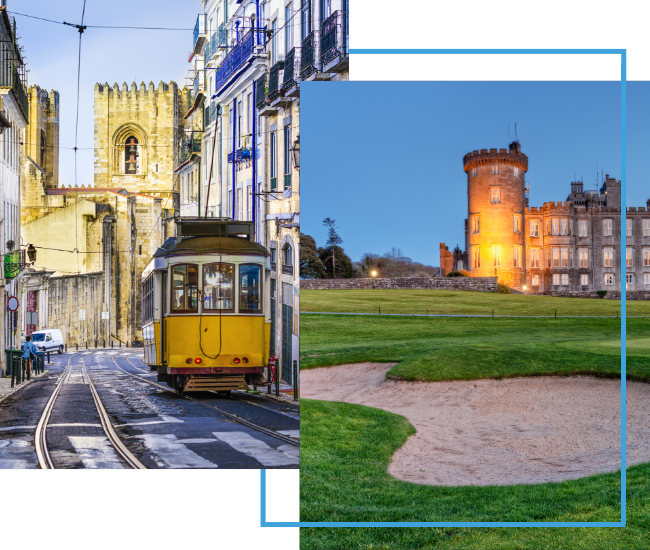 FX Excursions
FX Excursions offers the chance for once-in-a-lifetime experiences in destinations around the world.
Explore Excursions
Ever since opening in 2021, Nobu London Portman Square has served as the focal point for many gatherings, stays and experiences. This fall the hotel's Nobu Bar adds four more reasons to visit with an exciting array of offerings, menus and events.
Sponsored Content
Many small- and medium-sized businesses face time and budget constraints when organizing corporate hotel travel for employees. To address this problem, IHG® Business Edge emerged as a cost-free business travel solution for small- to medium-sized enterprises, offering travel managers exclusive access to enticing perks, handpicked educational resources and comprehensive company travel metrics. IHG Business Edge connects our loyal customers to our portfolio of 5,800 hotels and resorts across 18 brands in more than 100 countries.
There's no doubt the northern lights are awe-inspiring and spectacular. Unfortunately, they're also fickle and fleeting, and despite your best-laid plans of checking this item off your bucket list, sometimes Mother Nature's luminescent show just doesn't cooperate. But one cruise line has a new fail-safe in place.