On the Ground: I checked in at Durban (DUR) airport for a South African Airways flight connecting to Johannesburg and my New York flight. The process was swift, and the agent priority tagged and checked my bag through to JFK. Once in Joburg, I headed for the Baobab Business Class Lounge, which is separate from the Cycad First Class Lounge. I was greeted warmly, and one of three staffers manning the Business-side desk briefed me on the layout. The expansive space featured several lounging areas, including one for smokers; a business center with computer terminals; an audio-video lounge; a children's room; three self-serve food areas; a staffed bar; secure luggage storage; and rainfall showers. WiFi was free. Food options included munchies, fruit, cheeses and crackers, soup, sandwiches, hot entrées and sweets. Business-class customers were escorted to the head of the secondary security line and boarded via a separate ramp and entrance.
Pre-Flight: Flight attendants welcomed passengers with a glass of sparkling wine and a choice of magazines and newspapers as well as a menu. The section had a 2-2-2 configuration, and my seat in the last row was in the center section. I adjusted the lumbar support and tested the massage function, which provided a simple rolling vibration. Although located adjacent to the galley, noise was not a problem. The amenity kit contained the usuals: socks, toothbrush and paste, combo brush/comb, lip balm and moisturizer, ear plugs and sleep mask.
In-Flight: After takeoff, I settled comfortably in my seat, raised the leg rest, reclined a bit and donned the earphones. Once we reached cruising level, I got out my computer, expecting to work for a few hours. I had asked at the Baobab Business Lounge in Johannesburg about the electrical outlets, planning to purchase an adapter if necessary, but two staffers manning the desk said my U.S. plug would work, adding that if there were any problems, there were adapters on board. That information was wrong on both counts. Instead, I roamed the AVOD entertainment system, which comprised at least 15 movies as well as TV shows, music and games.
I savored a nice South African Sauvignon Blanc along with the canapés and nuts that preceded my multicourse dinner: soup, salad, entrée, dessert and South African cheeses. I enjoyed the truffles with a South African rooibos tea. Afterward, I prepared my seat for slumber, reclining it to a 180-degree flat bed and topping it with the pad, full-sized pillow and duvet. I adjusted the goose-neck lamp and perused magazines before sleeping soundly for about six hours. When I awoke, the flight attendant offered juice, tea and a hot snack to tide me over until breakfast a few hours later. I chased that snack with a hot chocolate laced with Amarula, a South African cream liqueur that I'd become quite fond of while on safari. Breakfast was another multicourse meal with fresh fruit, yogurt, muesli and a selection of baked goods, followed by an omelet served with potatoes and bacon.
The Experience: Overall, the experience was very comfortable for a nearly 16-hour flight. I enjoyed the meals, watched a few movies, slept soundly and treasured my last sips of Amarula.
GT Checklist
Less than 10 minutes for check-in
Friendly and helpful agents
Priority tagged bags
Airport lounge
Complimentary in-lounge food
Priority boarding
Helpful and courteous flight attendants
Pre-flight beverage service
Pre-flight newspapers and magazines
Extensive on-demand menu
Self-serve in-flight pantry
Amenity kits
Slippers
Lie-flat seat/bed
Mattress and comforter
In-flight menu with three entrée choices

Top-shelf wines and liquors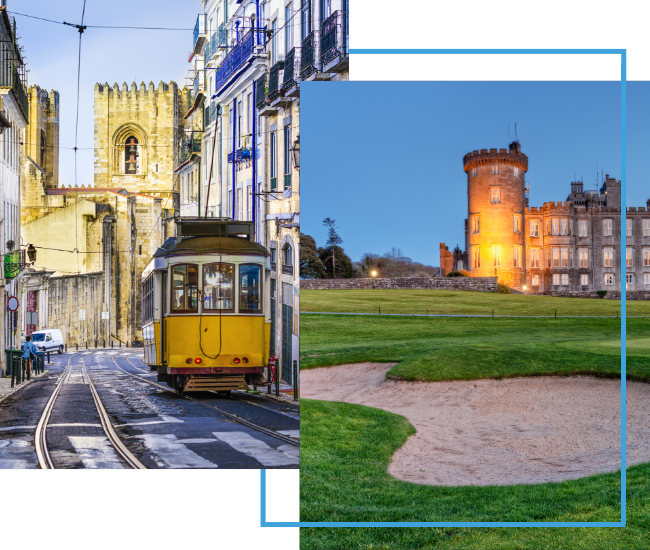 FX Excursions
FX Excursions offers the chance for once-in-a-lifetime experiences in destinations around the world.
Explore Excursions
If fabulous food and beverages are a must-have for any weekend getaway, then look no further than the City of Brotherly Love. Whether your palate has a penchant for vibrant Latin American fare or cozy French cuisine, whether you're an oenophile looking to swirl, sniff and sip your way around the globe or you'd rather sample farm-to-glass cocktails, Philly's got it all this fall. (With the exception of Bolo, which is a short taxi or Uber ride away and definitely worth the trip, the rest of these spots are all within walking distance of each other.)
Sponsored Content
Exclusive Sailing with Global Traveler
From Santoríni to Dubai to New York, some hotels just have that "it" factor that draws visitors far and wide. For some hotels it's their proximity to popular landmarks and attractions, for others it's their amenities. But these hotels have something few can claim: a true room with a view.