On the Ground: I arrived at Newark Liberty Airport and was second in the Club World line to check in. The agent placed a sticker on my boarding pass to indicate express security check and gave me directions to the lounge on the second floor.
Pre-Flight: The British Airways Galleries Lounge was an elegant change from the rather dull halls of Newark's airport, offering a variety of comfortable seats with easy access to highly desirable power outlets. As my flight was scheduled for 9:20 p.m., I arrived just as staff were serving dinner. A more formal dining area offered a buffet including an Asian station with a variety of noodle and rice dishes. Tempting as it was, I opted instead for a light snack of hummus and crudités, saving my appetite for the in-flight meal. The lounge attendants kept us posted on the status of our flight; when it was time for boarding, our gate was just steps away.
In-Flight: This was a very special flight for me, as it was my first experience flying on a Boeing 787 Dreamliner. As I entered the plane, I was surprised by the seat configuration: My window seat in the front row was facing backward. This set-up allows each seat to have access to the aisle and a view of the window. The first thing I noticed was a drawer at the foot of my seat, the perfect space for my laptop, Kindle and iPhone. With my essentials in the drawer, I placed my carry-on in the massive overhead compartment. I accepted a glass of Champagne and an amenity kit filled with Elemis products from the in-flight crew and was ready to go.
In no time, we were set to depart. One of my favorite parts of flying is takeoff; however, facing backward was a different experience entirely. At first I did not enjoy the forward pull, but once off the ground I was delighted by the prolonged view of the ground below. Shortly after takeoff, an attendant asked for my dinner order. British Airways offers "Well-Being in the Air" selections as part of its commitment to providing healthy dining options during travel. I opted for the herb-roasted salmon with baby spinach and goat cheese and then indulged in the ricotta cheesecake and a Kir Royale cocktail. I selected a movie from the in-flight entertainment system, though I quickly found myself drifting off. I transitioned my seat into the fully flat position and went to sleep.
The Experience: The ultimate compliment for any flight is that there just wasn't enough time, and that holds true with this flight. A short six hours later, the LED mood lighting gradually awakened us — I must admit I was not ready for the flight to end.
GT CHECKLIST
[checklist]
[item check=yes]Less than 10 minutes for check-in[/item]
[item check=yes]Friendly and helpful agents[/item]
[item check=yes]Priority tagged bags[/item]
[item check=yes]Airport lounge[/item]
[item check=yes]Complimentary in-lounge food[/item]
[item check=yes]Priority boarding[/item]
[item check=yes]Helpful and courteous flight attendants[/item]
[item check=yes]Pre-flight beverage service[/item]
[item check=yes]Pre-flight newspapers and magazines[/item]
[item check=yes]Extensive on-demand entertainment[/item]
[item check=yes]Amenity kits[/item]
[item]Slippers[/item]
[item check=yes]Lie-flat seat/bed[/item]
[item]Turn-down service[/item]
[item]In-flight menu with three entrée choices[/item]
[item check=yes]Top-shelf wines and liquors[/item]
[/checklist]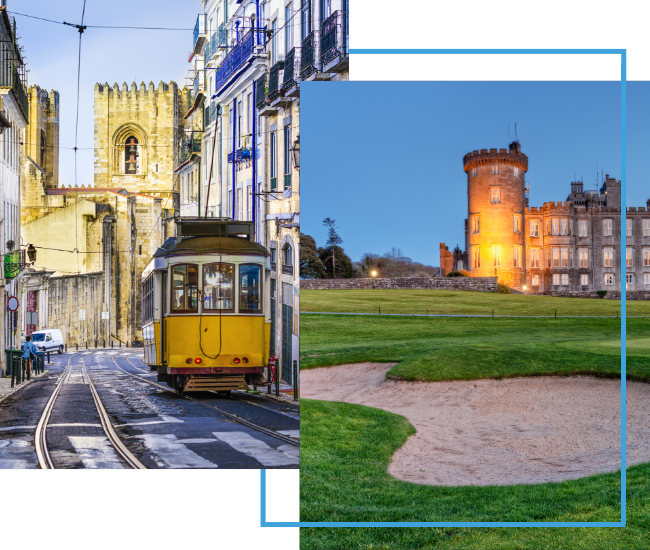 FX Excursions
FX Excursions offers the chance for once-in-a-lifetime experiences in destinations around the world.
Explore Excursions
A new and expanded campus at the Buffalo AKG Art Museum has been completed, reopening this summer and featuring new architecture designed by the architectural office of OMA New York, led by partner Shohei Shigematsu and project architects Lawrence Siu and Paxton Sheldahl, with Cooper Robertson (executive architect). The new expansion includes the Jeffrey E. Gundlach Building and extensive renovations to existing buildings. A $20-million commitment from New York State and Governor Kathy Hochul helped fulfill the expansion's budget and completes the $230 million capital campaign, the largest campaign for a cultural institution in the history of Western New York State.
Sponsored Content
The Islands of Tahiti are among the most beautiful and sought-after vacation destinations in the world. The endless images of overwater bungalows with Bora Bora's majestic peak towering over waters of every shade of blue have an intrinsic pull. But with 118 islands and atolls to explore, there is so much more to this spectacular region of the Pacific.
Ever since opening in 2021, Nobu London Portman Square has served as the focal point for many gatherings, stays and experiences. This fall the hotel's Nobu Bar adds four more reasons to visit with an exciting array of offerings, menus and events.