On the Ground: Allowing myself extra time to pass through EL AL's award-winning security checks, I arrived at the airport three hours prior to my scheduled departure. I was also coordinating my arrival with train times from New Jersey, but I was happy to pass the idle time doing work in the lounge once I arrived at the airport. I'm glad I allowed added time, as I was questioned for 15 minutes before being permitted to check in for my flight. Once I passed through the screening, check-in was swift and my luggage was priority tagged; a dedicated airport security lane meant I was on my way to EL AL's lounge quickly, as well.
Pre-Flight: Given my early arrival, I shared the lounge with just a few other guests. I found a seat near an outlet and powered up my laptop, tapping into the lounge's complimentary WiFi. I perused the buffet and returned to my seat with a plate of salad, vegetables, hummus and pita, as well as a glass of crisp Israeli Chardonnay. As anticipated, I settled in and worked solidly and efficiently until it was time to pack up for boarding. Situated near a TV, I was also able to listen to the nightly news. As the flight time approached, the lounge filled up, with most seats occupied and the noise level noticeably higher. It was a bit of a walk to the gate, so I departed the lounge about 10 minutes prior to the start of boarding. Despite a dedicated boarding lane at the gate, I was delayed for further security measures.
In-Flight: I settled in to my business-class seat, storing my carry-on quickly and reading my Kindle as the plane finished loading and prepared for takeoff. Flight crew distributed welcome drinks and newspapers and magazines. The selection of publications was mainly in Hebrew, but the flight attendant offered me a copy of Where Tel Aviv in English, which was a nice added touch.
After we reached cruising altitude, I explored the entertainment system. Personal screens pull up from the armrest and are somewhat small. With movies, television shows and music in a few different languages, passengers have plenty to choose from. However, the system works on channels, with designated start times for each channel, so passengers cannot choose when to start a movie or show or fast-forward, rewind or pause what they are watching.
Chef Segev Moshe, an Israeli restaurant owner, cookbook author and TV host, designed the in-flight menu. Dinner started with a mushroom salad with hummus and chickpeas, followed by mixed greens with honey lemon vinaigrette. Of the three entrées, I opted for Mediterranean-style chicken in a mushroom sauce, rosemary orzo and caramelized carrots. The other choices were salmon and Moroccan-style beef stew. Israeli red and white wines complemented the dinner menu. After a light dessert of fruit and a piece of chocolate, it was time to rest. Happily, I slept, relaxed and read for the majority of the flight.
The Experience: From beginning to end, my EL AL experience was efficient and comfortable. All the staff I encountered were willing to go one step further for passengers, and I felt secure. While not the flashiest or most up-to-date business class on the market, EL AL is a reliable and viable option, as well as the most convenient, to the beautiful country of Israel. I arrived well-rested and eager to continue my experience, and I'd love to visit again via EL AL.
GT CHECKLIST
Less than 10 minutes for check-in
Friendly and helpful agents
Priority tagged bags
Airport lounge
Complimentary in-lounge food
Priority boarding
Helpful and courteous flight attendants
Pre-flight beverage service
Pre-flight newspapers and magazines
Extensive on-demand entertainment
Amenity kits
Slippers
Lie-flat seat/bed
Turn-down service
In-flight menu with three entrée choices

Top-shelf wines and liquors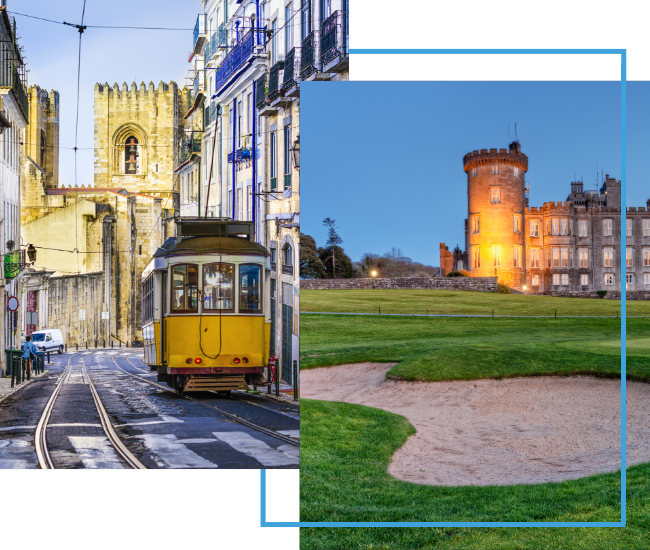 FX Excursions
FX Excursions offers the chance for once-in-a-lifetime experiences in destinations around the world.
Explore Excursions
There's no doubt the northern lights are awe-inspiring and spectacular. Unfortunately, they're also fickle and fleeting, and despite your best-laid plans of checking this item off your bucket list, sometimes Mother Nature's luminescent show just doesn't cooperate. But one cruise line has a new fail-safe in place.
Sponsored Content
Learning more about our readers' travel habits and preferences ensures Global Traveler delivers the content you desire. As the travel industry has adapted and changed over the last few years, it's more important than ever to connect. To best meet your short- and long-term travel content needs, please help us!
Think you need a degree in sailing to enjoy a yachting holiday? Dream Yacht Worldwide, a leader in yacht charters, wants you to relax and enjoy the journey. Newly expanded to include the British Virgin Islands, Martinique, Tahiti and the Seychelles, the "Easy Crewed" offered by Dream Yacht Worldwide also include charter options in Greece and Croatia.