Newark (EWR) to Munich (MUC)
On the Ground: I arrived with plenty of time for my evening flight from Newark (EWR) to Munich (MUC). On the earlier side, there was not much of a line to check in; while my premium-economy ticket didn't afford me priority access, I was still checked in easily and quickly, on my way to security in a matter of minutes. I did not check any luggage, but premium-economy passengers enjoy an additional baggage allowance of two bags each weighing up to 50 pounds — twice the economy-class baggage allowance.
Pre-Flight: Premium-economy travelers may use selected Lufthansa lounges prior to boarding with payment of a fee; however, feeling a bit hungry, I opted to enjoy a pre-flight snack of hummus and a glass of wine at the Mediterranean restaurant across from my gate. The time passed quickly as I answered emails, and before I knew it, the Lufthansa gate crew began the boarding process. While I did not have priority boarding access, I was among the first groups to board in a quick and efficient process.
In-Flight: Once on board, Lufthansa premium-economy passengers enjoy the enhanced perks of the separate premium-economy cabin. The friendly flight attendants offered me a non-alcoholic welcome drink. A well-stocked amenity kit boasting a toothbrush/toothpaste, socks, ear plugs, a moistened wipe and an eye mask waited for me at my seat, next to a bottle of water. I was in the middle section of the 2-3-2 configuration in an aisle seat. Thankfully, there wasn't a passenger in the middle, meaning additional room to stretch beyond the 50 percent greater space altogether on all sides offered by Lufthansa's premium-economy seats.
As is my routine on most flights, I settled into my seat and began browsing the in-flight entertainment options on my personal, 11-inch seatback system. The sizable selection included 100 films in varying languages, entire television seasons, music and more. It helped pass the flight time, as did the meal service. From a menu of two options, I chose the fish, accompanied by a white wine and freshly baked bread, and served on fine china, similar to any business-class meal service I've experienced. Dessert followed before I settled in to get a bit of rest.
I slept fitfully, dozing on and off as I watched movies; however, I was comfortable throughout the flight, enjoying the added space afforded by the premium-economy cabin.
The Experience: As on all my Lufthansa flights, I boarded assured of an efficient, comfortable, on-time experience. While the airline's premium-economy cabin lacks many of the frills luxury travelers are accustomed to, it does offer a comfortable alternative.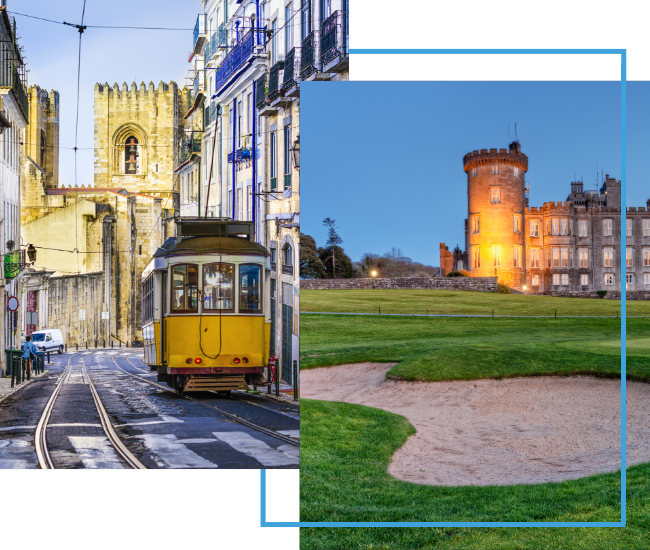 FX Excursions
FX Excursions offers the chance for once-in-a-lifetime experiences in destinations around the world.
Explore Excursions
If fabulous food and beverages are a must-have for any weekend getaway, then look no further than the City of Brotherly Love. Whether your palate has a penchant for vibrant Latin American fare or cozy French cuisine, whether you're an oenophile looking to swirl, sniff and sip your way around the globe or you'd rather sample farm-to-glass cocktails, Philly's got it all this fall. (With the exception of Bolo, which is a short taxi or Uber ride away and definitely worth the trip, the rest of these spots are all within walking distance of each other.)
Sponsored Content
United Airlines is in the midst of a major initiative to modernize its fleet over the next several years. After first announcing the plan in 2021, planes fitted with United's signature interior are finally beginning to appear across the airline's narrowbody fleet of Boeing and Airbus planes. United flyers are sure to notice these enhancements from the moment they step on board: Each new or updated plane sports remodeled seats, seatback entertainment screens for everyone, Bluetooth connectivity and more, all adding up to a better experience on every journey.
From Santoríni to Dubai to New York, some hotels just have that "it" factor that draws visitors far and wide. For some hotels it's their proximity to popular landmarks and attractions, for others it's their amenities. But these hotels have something few can claim: a true room with a view.