On the Ground: My early-evening departure meant the afternoon drive to New York's JFK from Pennsylvania was uneventful, and I made good time. Check-in was a breeze, and before I knew it, luggage checked with ticket in hand, I was given directions to the lounge. The security line, located directly behind the Iberia check-in, offered premium access; I was traveling with a friend and we were both through security easily.
Pre-Flight: Iberia's business-class passengers utilize the British Airways' Galleries lounge. The spacious lounge offers spa services, free WiFi and multiple food and drink options. We settled into comfortable armchairs with glasses of Rosé and some snacks. I charged my electronics and accessed the Internet to work.
There wasn't a boarding announcement, so we made our way down a few minutes before the designated boarding time on our ticket and were met by a massive crowd of people huddled around the gate. Luckily, we found a spot near the front and were able to bypass the crowds with priority boarding. A VIP passenger was escorted on the airplane first, and then the rest of us were permitted to board.
We were in the middle section of the 2-2-2 configuration, which meant we both had aisle access. The seats were generous and storage space ample. We settled in quickly and were offered pre-flight juices and water. Magazines and newspapers were distributed, but only in Spanish editions. Amenity kits and menus followed.
In-Flight: After an on-time takeoff (which I never expect from JFK), food service started. A number of well-known Spanish chefs created Iberia's premium-cabin menu. My friend opted for the halibut and I chose the chicken. The starter included a salad and cheeses (my favorite part!) and we paired all with a Spanish white wine. A soup was also available, but I declined. The service included a basket of freshly baked bread as well as cake, coffee and after-dinner drinks. The meal on my return flight was more memorable, with a Spanish ham appetizer and decadent dulce de leche ice cream.
After dinner, the cabin lights dimmed and we prepared to rest. I settled in to watch Cloud Atlas, but I quickly found myself dozing. A number of TV shows and movies, including both blockbusters and Spanish films, were available. I continued to sleep intermittently throughout the eight-hour flight. It was a fitful sleep, as the cabin was incredibly warm. I'm usually freezing on planes, so this was unique. I woke up sweating and soon ditched the provided comforter. The lights came on about 90 minutes before landing, and the crew served a light breakfast of yogurt, fruit and pastries. We quickly disembarked upon landing in Madrid, and after navigating the massive airport and clearing immigration found the Metro and made our way into the city center.
The Experience: Iberia is in the midst of rolling out a new Business Plus cabin. I missed the start of the rollout by just a few weeks with my April flight; the upgraded cabin is currently offered on some flights out of New York City. Through 2013, passengers from any of Iberia's U.S. gateways may find themselves on the current Business Plus. The new cabin should be on all flights by 2014. Whichever cabin you find yourself flying, you surely won't be disappointed.
GT Checklist
Less than 10 minutes for check-in
Friendly and helpful agents
Priority tagged bags
Airport lounge
Complimentary in-lounge food
Priority boarding
Helpful and courteous flight attendants
Pre-flight beverage service
Pre-flight newspapers and magazines
Extensive on-demand menu
Self-serve in-flight pantry
Amenity kits
Slippers
Lie-flat seat/bed
Mattress and comforter
In-flight menu with three entrée choices

Top-shelf wines and liquors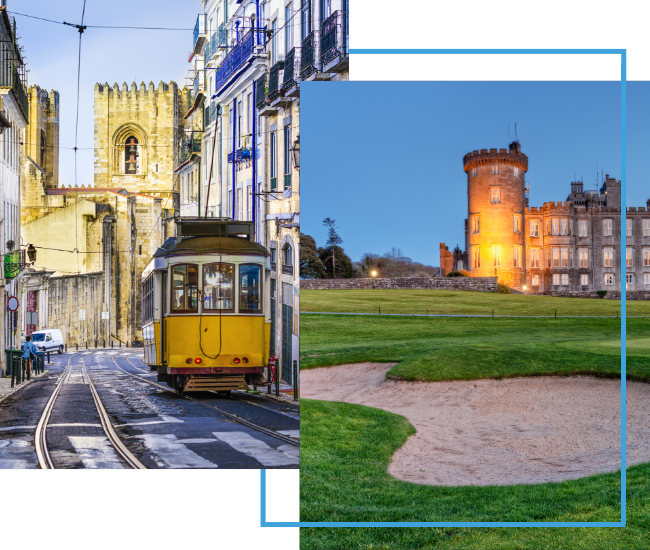 FX Excursions
FX Excursions offers the chance for once-in-a-lifetime experiences in destinations around the world.
Explore Excursions
If fabulous food and beverages are a must-have for any weekend getaway, then look no further than the City of Brotherly Love. Whether your palate has a penchant for vibrant Latin American fare or cozy French cuisine, whether you're an oenophile looking to swirl, sniff and sip your way around the globe or you'd rather sample farm-to-glass cocktails, Philly's got it all this fall. (With the exception of Bolo, which is a short taxi or Uber ride away and definitely worth the trip, the rest of these spots are all within walking distance of each other.)
Sponsored Content
IHG Hotels & Resorts is thrilled to announce the launch of a new mobile product feature for members: IHG Wi-Fi Auto Connect. This feature is now available exclusively in the IHG One Rewards mobile app for both iOS and Android users and will automatically connect IHG One Rewards members to WiFi upon arrival at more than 5,000 IHG hotels worldwide — no separate passwords or log-ins needed. This is in addition to the exciting benefits of being an IHG Business Edge member. IHG Business Edge provides small- and medium-sized businesses access to a user-friendly portal that displays comprehensive spending and savings data while providing the convenience of direct booking with a guaranteed discount.
From Santoríni to Dubai to New York, some hotels just have that "it" factor that draws visitors far and wide. For some hotels it's their proximity to popular landmarks and attractions, for others it's their amenities. But these hotels have something few can claim: a true room with a view.