Arrival/Check-In: My colleague and I were flying back to New York (JFK) on Brussels Airlines in business class and had access to its new lounge, The Loft, at Brussels Airport. We cleared security, always a fun experience, and headed to the lounge on the next level, where the reception staff welcomed us with a smile and a warm greeting.
Facilities: The lounge is large by any standards at 13,347 square feet, boasting eight different "hubs," each with its own function. It has a capacity for 300 people at one time and, that being said, it was still very quiet. The floors, which look like bleached oak, are actually sound-absorbing ceramic tiles, while the ceiling is also designed with the same noise reduction function. The décor, in light earth tones, includes a lot of glass and natural light.
A great deal of thought went into the design of this lounge, such as installing 180 outlets throughout the facility. Every table and desk has an attached outlet, as do the high-backed seats and the lounge chairs in the relaxing area, so no one needs to prowl the premises looking for the odd outlet.
There are seven coffee/hot drink machines throughout the lounge. The food station is in the center, and the serving tables are separated to enhance the traffic flow through the area. Warm food is available as are cold meats, cheeses, salads, fruits, pastry and — since it is Belgium — chocolate, especially chocolate mousse.
Passengers have use of four shower/changing rooms plus a room with four nap boxes for those travelers with long layovers eager to get some shut-eye. There is also a meeting room with all the electronic equipment needed for a business meeting. A business center features two Skype modular units similar to phone booths where you can sit and Skype.
Brussels Airlines' Miles and More members and Senators and HON Circle Card holders can access a private sitting area with its own coffee/hot beverage machine.
Services/Amenities: Brussels Airlines teamed up with Microsoft and Designit to create a unique digital experience while visiting the lounge. This means guests can borrow a Surface Pro 3 during their stay and access the lounge's app, Connected Lounge, by which they can book a shower room, check availability of nap boxes, book a meeting and check flight status.
The lounge showcases Belgian products from Bulo furniture to the four Belgian beers (Stella Artois, Leffe Blond, Leffe Brune and Hoegaarden) on offer.
The Experience: A passenger, knowing we had not been in the lounge before, told us, "This is the best lounge in Europe." And by the time we were leaving, we wholeheartedly agreed with him. It is the best lounge in Europe — and elsewhere as well. It is well worth a visit.
GT CHECKLIST
[checklist]
[item check=yes]Workstations[/item]
[item check=yes]Showers[/item]
[item check=yes]Complimentary WiFi[/item]
[item check=yes]Complimentary food offerings, extensive menu including hot food/soups and hot beverages[/item]
[item check=yes]Complete complimentary bar with wine, beer and liquor[/item]
[item check=yes]Meeting spaces/group seating[/item]
[item check=yes]In-lounge rest rooms[/item]
[item check=yes]Comfortable, overstuffed chairs[/item]
[item check=yes]Dining tables and chairs[/item]
[item check=yes]Available reading materials[/item]
[item check=yes]Separate entertainment areas with televisions[/item]
[item check=yes]Concierge services[/item]
[item check=yes]Separate family-friendly room[/item]
[item check=yes]Ample, easy-access power outlets[/item]
[/checklist]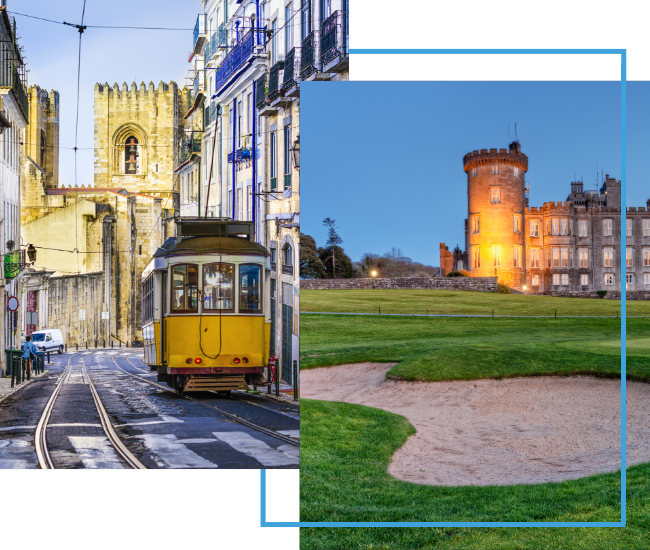 FX Excursions
FX Excursions offers the chance for once-in-a-lifetime experiences in destinations around the world.
Explore Excursions
There may not be snow in Los Angeles this season, but Waldorf Astoria Beverly Hills is certainly full of the holiday spirit, with Christmas, Hanukkah and New Year's events happening in the hotel's gorgeous event spaces.
Sponsored Content
Nashville's once-modest skyline continues to evolve as its luxury market grows. Lavish hotel properties are added to the landscape while acclaimed chefs stake claim in the robust culinary scene and premier cultural offerings round out the city's repertoire.
Looking for fun things to stuff into the toe of a few holiday stockings? Here are some great choices: