On the Ground: I got on the road from Philadelphia early enough to arrive at IAD two hours prior to my flight. Having never flown out of Dulles International Airport before, I was interested to see how busy it is compared to the surrounding D.C. traffic on a Sunday morning.
I was pleasantly surprised to find the airport was busy but organized, making for smooth sailing at the Alitalia check-in counter. The Alitalia staff immediately greeted me with a smile, seamlessly completed the check-in process and allowed me to journey to my terminal with some time to spare.
Pre-Flight: Upon boarding I was immediately impressed with the Magnifica layout that allowed everyone to maneuver their carry-on bags quickly and efficiently into the overhead bins. After a few minutes I found my aisle seat and sat down to get ready for the nine-hour flight to Rome.
Alitalia won Best Business-Class Seat Design in our 2018 GT Tested Reader Survey awards, so I was naturally curious to experience the award-winning seats for myself. Being 6 feet, 3 inches tall, I sometimes have to squeeze into airline seats, but there was a perfect amount of space for me to extend my legs and relax a bit. Once I took my seat, a crewmember swiftly greeted me and provided drinks, a WiFi voucher, an assortment of nuts and the Magnifica standard Salvatore Ferragamo amenity kit.
In-Flight: Wearing sharp new uniforms designed by Italian designer Alberta Ferretti, flight attendants wasted no time taking everyone's food and drink orders after take-off. In addition to Best Business-Class Seat Design, Alitalia has won Best Airline Cuisine for nine consecutive years in the GT Tested Reader Survey awards. I regrettably did not try the Alitalia Lavazza espresso (given the overnight flight), opting instead for a red wine. The wide-ranging menu gave me some great options, and after placing my order I reclined my seat to watch a movie.
My food arrived course by course with little wait time, and the crew took all steps to make sure I had everything I needed. Every part of the meal was excellent, and I can see why our readers love the Alitalia cuisine so much. With a movie on, a full stomach and my seat at 180 degrees, I got some quality sleep for the night and woke up in the morning just prior to landing.
TOP TAKEAWAYS:
◆ All crewmembers paid exceptional attention to detail and were always timely with service.
◆ The comfort of the Magnifica seat allowed me to fully relax during the long flight.
◆ The Alitalia food and wine exceeded my expectations, and the menu was expansive but not overwhelming.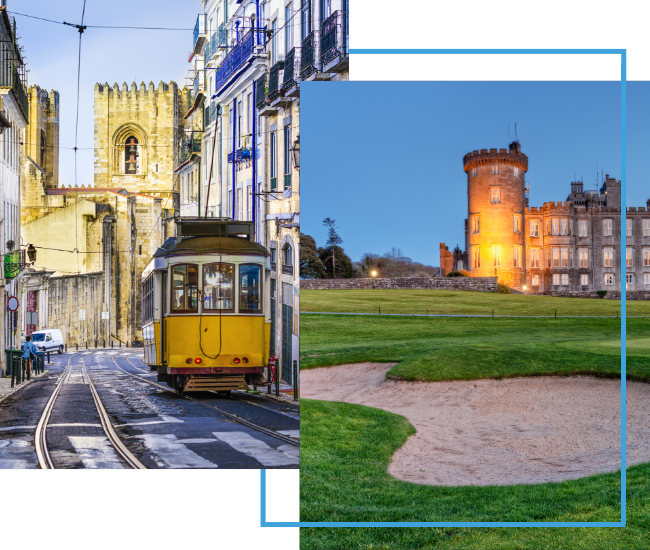 FX Excursions
FX Excursions offers the chance for once-in-a-lifetime experiences in destinations around the world.
Explore Excursions
The Perelman Performing Arts Center (PAC NYC), the cultural cornerstone and final public element of the World Trade Center site, opened this September.  The new performing arts center in Lower Manhattan provides a dynamic home for the arts, serving audiences and creators through flexible venues enabling the facility to embrace wide-ranging artistic programs.
Sponsored Content
Exclusive Sailing with Global Traveler
Whether you call secondhand fashion treasure troves "thrift stores," "fripperies," "charity shops," "vintage boutiques" or something else, shifting the paradigm from "old clothes" to "new finds," you may find the best, most conversation-starting souvenirs inside these shops and neighborhoods located in the world's most fashionable cities and a few unexpected places.