On the Ground: I stepped up to the TAP counter at Newark without a wait. I was traveling with a carry-on only. The attendant looked at me skeptically but issued my boarding pass and lounge pass promptly since the bag was within regulations. TAP shares the Virgin lounge at Newark, which offered nothing special in terms of food but was a place to escape from the hustle-bustle of Newark Airport.
Pre-Flight: Once on board the TAP Executive Class cabin, I was immediately transported to a better place. The crew was welcoming, and the cabin was bright and airy. It set the tone for a good flight experience. I was offered a beverage and selection of newspapers as I settled into my seat.
In-Flight: The meal service began after take-off. Each course was beautifully presented; I felt as if I was eating in a formal dining room with white tablecloths. Canapés, a delicious assortment including roast beef, vegetables and mixed nuts, were served first. The salad course was served on a trolley, which the flight attendants brought next to my seat, so I could choose ingredients. Toppings included pepperoni, smoked salmon, goat cheese, marinated artichoke hearts and grapes. The second course was a creamy tomato soup with basil and croutons. For my main course, I selected spinach ravioli that rivaled those I've had at Italian restaurants on the ground. I passed on dessert, but the offerings included cheeses with apricot chutney, chocolate mousse cake and fresh fruits. The whole meal was complemented by TAP's wine selection. I enjoyed a glass of the Casa de Santar Reserva, DOC Dão.
After dinner, I started to watch a movie but decided I should get some sleep. I was immediately comfortable on my lie-flat bed; and before I knew it, I was awakened for breakfast prior to our descent into Lisbon.
The Experience: Once on board, I had a fantastic experience. I thoroughly enjoyed the TAP Executive Cabin and couldn't believe how quick the flight was to Lisbon. We departed at a great time, and I commented to my colleague that the flight time to Lisbon was the same as a lengthy dinner and after-dinner drink at home. Thanks to the flight crew, the cabin and ease of traveling on TAP, I will look to them for my future flights to Europe. Lisbon is an easy airport to transit through, and TAP offers a comfortable lounge for TAP Executive transit passengers.
GT Checklist
Less than 10 minutes for check-in
Friendly and helpful agents
Priority tagged bags
Airport lounge
Complimentary in-lounge food and beverages
Priority boarding
Helpful and courteous in-flight staff
Pre-flight beverage service
Pre-flight newspapers and magazines
Amenity kits
Slippers
Lie-flat seat/bed
Mattress pad and comforter
In-flight menu offering choice of three entrées
Top-shelf wines and liquors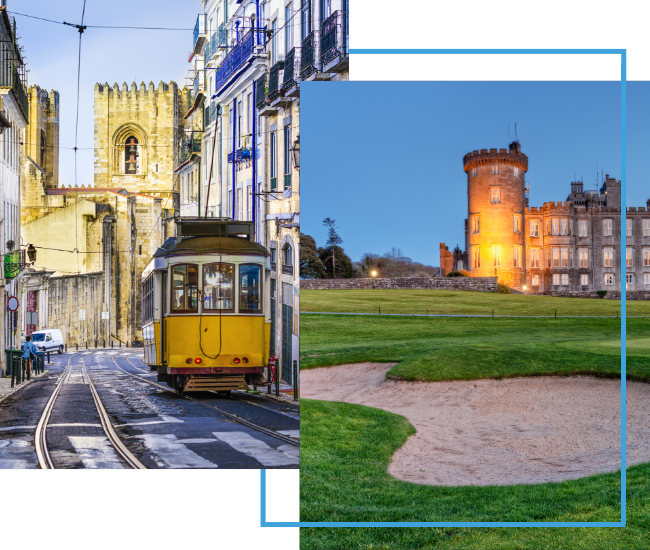 FX Excursions
FX Excursions offers the chance for once-in-a-lifetime experiences in destinations around the world.
Explore Excursions
Think of Tokyo and your mind may wander to the neon signs and bustling crowds of Shibuya and Shinjuku, or the tranquility of the Meiji Jingu shrine, but this huge city offers much to those who explore away from the main tourist areas.
Sponsored Content
IHG Hotels & Resorts is thrilled to announce the launch of a new mobile product feature for members: IHG Wi-Fi Auto Connect. This feature is now available exclusively in the IHG One Rewards mobile app for both iOS and Android users and will automatically connect IHG One Rewards members to WiFi upon arrival at more than 5,000 IHG hotels worldwide — no separate passwords or log-ins needed. This is in addition to the exciting benefits of being an IHG Business Edge member. IHG Business Edge provides small- and medium-sized businesses access to a user-friendly portal that displays comprehensive spending and savings data while providing the convenience of direct booking with a guaranteed discount.
Automotive museums of all sizes will always capture the imaginations of car and racing aficionados. However, the best deliver a lot of substance beyond the machine itself. Some place an emphasis on science and technology or history, while others display iconic cars from film and television. Museums established and operated by the world's top automakers (think Mercedes, BMW, Audi and Porsche in Germany, and Toyota, Honda and Nissan in Japan) have built-in followings.