On the Ground: We arrived at the dedicated Top Executive check-in counter at EWR too late for the Lisbon flight we were booked on and without our baggage, which had not arrived on our delayed incoming flight. Since the ticketing was separate, TAP was not responsible for fixing either of these problems, but that didn't stop the charming agent. "I'll find them," she assured us, as she rebooked us on to that night's flight to Porto and the onward to Lisbon. Skeptical, we went off to the lounge. Several hours later, this same agent met us at the gate and handed us our baggage tickets. "They're on the plane," she told us — and they were. A TAP agent told us as we boarded that previous agent had been all over the terminal tracking down our bags, locating them only minutes earlier. (30/30)
Pre-flight: With that impressive introduction to TAP, we boarded the Airbus and found our seats in the Top Executive cabin. Our coats were immediately on hangers, and we each had a glass of sparkling white Portuguese wine in hand seconds after sitting. A flight attendant explained how to adjust the seats and use the entertainment system. (30/30)
In-flight: While the menu offered no surprises — the usual choices of beef, chicken or fish — the wine list was something to savor. Portuguese wines are not as well known as they deserve to be, and this list was an excellent introduction to the various appelations. During the flight we asked for half-pours of wines from the Alentejo, Douro, Ribatejo, Tras o Montes and Bairrada. After dinner an attendant passed through the cabin with a cheese cart that included several labeled varieties accompanied by orange slices, grapes and vintage Port. Between the wine and the fully reclining angled seats, sleeping was easy. Had insomnia beset me, my entertainment system included an individual video screen, DVD and a laptop plug. I was offered the option of breakfast served 45 minutes before landing, which I accepted before falling asleep. (38/40)
The Experience: Maybe I'm just easy to please, but the ground and cabin crew on this flight really took an interest in making it a good experience. The real test of an airline is how they do when things go wrong — how well, how quickly and how graciously do they make it right? And in this case, they made it right when the problem had nothing to do with them. A top-flight experience.
Total Score: (98/100)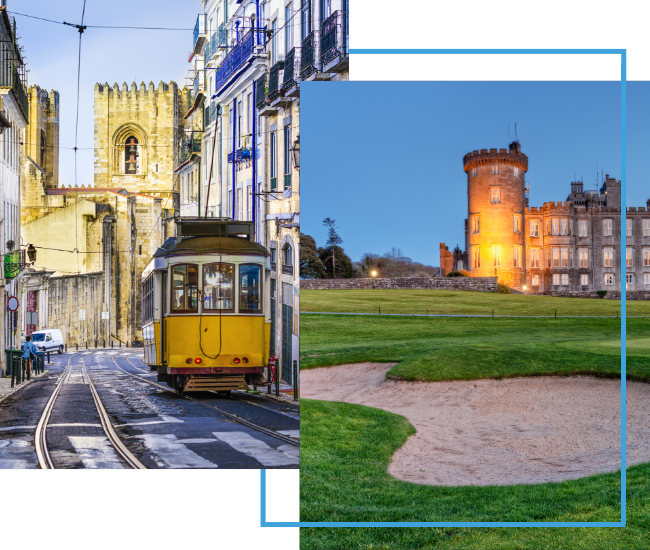 FX Excursions
FX Excursions offers the chance for once-in-a-lifetime experiences in destinations around the world.
Explore Excursions
A new and expanded campus at the Buffalo AKG Art Museum has been completed, reopening this summer and featuring new architecture designed by the architectural office of OMA New York, led by partner Shohei Shigematsu and project architects Lawrence Siu and Paxton Sheldahl, with Cooper Robertson (executive architect). The new expansion includes the Jeffrey E. Gundlach Building and extensive renovations to existing buildings. A $20-million commitment from New York State and Governor Kathy Hochul helped fulfill the expansion's budget and completes the $230 million capital campaign, the largest campaign for a cultural institution in the history of Western New York State.
Sponsored Content
Nashville's once-modest skyline continues to evolve as its luxury market grows. Lavish hotel properties are added to the landscape while acclaimed chefs stake claim in the robust culinary scene and premier cultural offerings round out the city's repertoire.
Ever since opening in 2021, Nobu London Portman Square has served as the focal point for many gatherings, stays and experiences. This fall the hotel's Nobu Bar adds four more reasons to visit with an exciting array of offerings, menus and events.