On the Ground: Flying out of JFK can be challenging; however, Saudi Arabian Airlines' location in the front of Terminal 1 makes it easily accessible. Check-in was swift, handled by a friendly team. Although TSA screening was busy, the line moved quickly, and I headed to the lounge to unwind and check emails prior to departure.
Saudia's business-class lounge, shared with Korean Air, is conveniently located close to the exit of the security area. Floor-toceiling windows overlooking the runway give this room a pleasant, open feeling despite the busy traffic. It offers a nice array of sandwiches and great desserts, including bite-sized baklava for those who have a sweet tooth. You'll find everything you could ask for in a business-class lounge: plenty of seating; complimentary WiFi; a sleek, modern design; and friendly service. My gate sat just a short breezeway from the lounge, and I headed there a few minutes before pre-boarding.
Pre-Flight: We boarded the Boeing 777-300ER right on time. Attendants took us through a separate entrance, eliminating a long wait in line to board, and showed us to our seats. The crew quickly offered cardamom-flavored Arabic coffee and dates, as well as a selection of fruit juices. I set up my electronics and prepared for the long flight to Riyadh. Attendants distributed overnight amenity kits to all passengers; special children's bags for those under the age of 12 included books, games and other items to keep them occupied. I thought this was a nice touch.
In-Flight: The Boeing 777 is a lovely aircraft and offers a bright and open environment. Once we reached cruising altitude, I got situated for the 12-hour flight. The business-class seat offers a flat, comfortable 180-degree bed; most passengers want to sleep during the flight. A large screen offers a host of movie channels and music in multiple languages.
The dinner menu included a selection of traditional Arabic fare followed by two types of soup and a choice of three entrées — lamb shank, mixed seafood or chicken buryani. I enjoyed the mixed seafood — quite tasty. Breakfast was also served and included a choice of omelets, fruits, yogurts and sweets.
Riyadh Airport is user-friendly and spotless. Customer service representatives whisked us away to the business-class lounge where we awaited our connection to Dubai.
TOP TAKEAWAYS:
◆ Saudia's flight attendants are friendly, attentive and highly responsive.
◆ Saudia's business class is comfortable and makes the long flight enjoyable.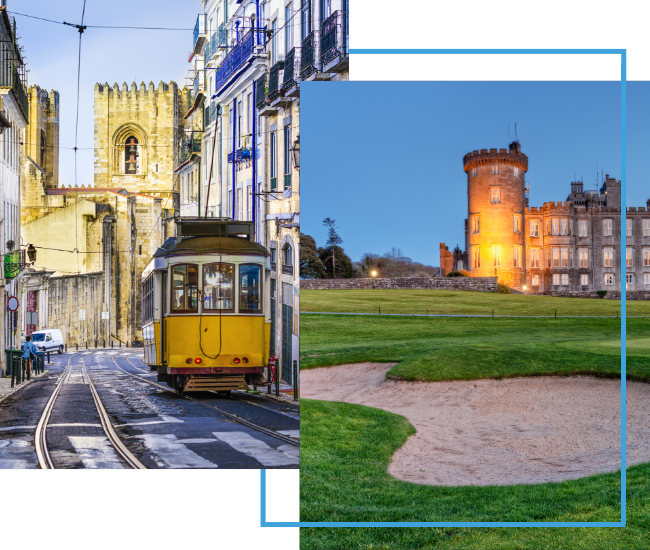 FX Excursions
FX Excursions offers the chance for once-in-a-lifetime experiences in destinations around the world.
Explore Excursions
A new and expanded campus at the Buffalo AKG Art Museum has been completed, reopening this summer and featuring new architecture designed by the architectural office of OMA New York, led by partner Shohei Shigematsu and project architects Lawrence Siu and Paxton Sheldahl, with Cooper Robertson (executive architect). The new expansion includes the Jeffrey E. Gundlach Building and extensive renovations to existing buildings. A $20-million commitment from New York State and Governor Kathy Hochul helped fulfill the expansion's budget and completes the $230 million capital campaign, the largest campaign for a cultural institution in the history of Western New York State.
Sponsored Content
United Airlines is in the midst of a major initiative to modernize its fleet over the next several years. After first announcing the plan in 2021, planes fitted with United's signature interior are finally beginning to appear across the airline's narrowbody fleet of Boeing and Airbus planes. United flyers are sure to notice these enhancements from the moment they step on board: Each new or updated plane sports remodeled seats, seatback entertainment screens for everyone, Bluetooth connectivity and more, all adding up to a better experience on every journey.
Ever since opening in 2021, Nobu London Portman Square has served as the focal point for many gatherings, stays and experiences. This fall the hotel's Nobu Bar adds four more reasons to visit with an exciting array of offerings, menus and events.