On the Ground: At Shanghai Pudong Airport Terminal 2, a large family was checking in at Air Canada's business-class counter, but I was helped in less than five minutes. Although I had checked in online at aircanada.com, I still had to secure boarding passes at the check-in desk. I immediately went through security and exiting procedures for China and walked to the shared Star Alliance lounge; 45 minutes prior to takeoff, I went to Gate 87 for priority boarding with the other business-class passengers.
Pre-Flight: As I got myself settled and enjoyed a glass of Champagne, flight attendants took my jacket, offered newspapers and distributed the Air Canada business-class menus. Amenity kits (lip balm, socks, eye shades, lotion, toothbrush/paste and other items), a pillow and a blanket were on each seat. The friendly and charming staff took drink orders for cruising altitude, and we backed off the gate. The captain warned us of the number of planes stacked for takeoff, but the silver lining was the strong west-to-east winds that would get us into Toronto 30 minutes ahead of schedule.
In-Flight: Once the flight leveled off, the team on board Air Canada went into action and began their in-flight service. My drink was delivered with a small bowl of warm nuts that was replenished often.
Dinner consisted of an appetizer of prawns, pancetta with asparagus and a choice of four main courses: roasted lamb chops, roasted chicken breast, grilled filet of sole or stir-fried pork. I selected the lamb, which was served with a rosemary sauce, potatoes au gratin and zucchini and cherry tomatoes. This was followed by a tasty cheese course with after-dinner drinks and a pear almond tart or fruit. A fine selection of wine ranged from a Bogel Chardonnay to a Crios de Susana Balbo Malbec. The team at Air Canada has always selected in-flight wines with great care.
Once the meal service was complete, I worked on my laptop for about an hour and watched two movies during dinner and after. The entertainment system offers a wide variety of movies from current releases to classics as well as a host of TV programming and music.
Finally, I was ready to take advantage of the Air Canada business-class flat-bed seat and was impressed with the roominess once the seat was fully deployed as a bed. I slept for at least six hours and awoke an hour and a half before landing at Toronto, in time for the full breakfast service of a capsicum omelet with potatoes, chicken sausage and sautéed spinach. This came with all the regular items such as croissants, banana muffins, fruit, yogurt and juice. A host of items are available during the flight, including hot noodle soup, hot sandwiches, squash salad, dim sum, ice cream and a selection of snacks.
Once you deplane in Toronto, it's easy to find your connection to the United States by following the purple walls. Global Entry makes this even simpler. Air Canada has a transiting lounge with drinks, a buffet, reading materials and plenty of seating. My connection was in a couple of hours, so I was able to catch up on emails and complete this review. In less than an hour, I was in Philadelphia.
The Experience: Air Canada provides a seamless connection and ease for U.S. travelers to Asia (I also flew Air Canada on my westward journey to Hong Kong). The Toronto airport is wellorganized and makes it easy to connect to your flight to any Air Canada gateway in the United States.
GT CHECKLIST
Less than 10 minutes for check-in
Friendly and helpful agents
Priority tagged bags
Airport lounge
Complimentary in-lounge food
Priority boarding
Helpful and courteous flight attendants
Pre-flight beverage service
Pre-flight newspapers and magazines
Extensive on-demand menu
Self-serve in-flight pantry
Amenity kits
Slippers
Lie-flat seat/bed
Mattress and comforter
In-flight menu with three entrée choices

Top-shelf wines and liquors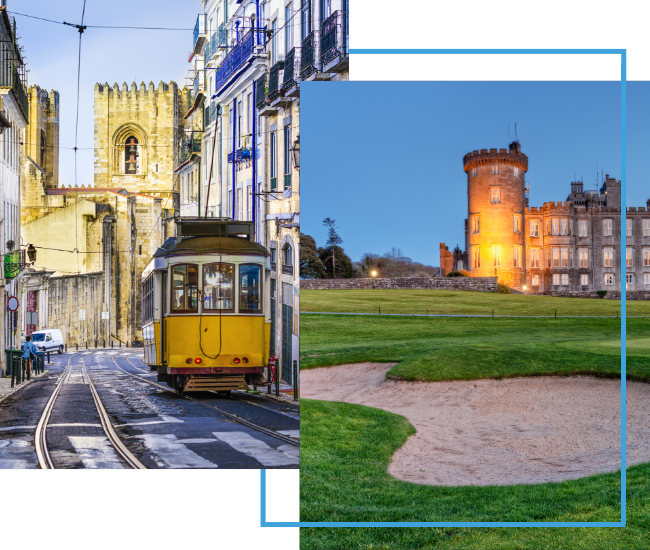 FX Excursions
FX Excursions offers the chance for once-in-a-lifetime experiences in destinations around the world.
Explore Excursions
There's no doubt the northern lights are awe-inspiring and spectacular. Unfortunately, they're also fickle and fleeting, and despite your best-laid plans of checking this item off your bucket list, sometimes Mother Nature's luminescent show just doesn't cooperate. But one cruise line has a new fail-safe in place.
Sponsored Content
Nashville's once-modest skyline continues to evolve as its luxury market grows. Lavish hotel properties are added to the landscape while acclaimed chefs stake claim in the robust culinary scene and premier cultural offerings round out the city's repertoire.
Think you need a degree in sailing to enjoy a yachting holiday? Dream Yacht Worldwide, a leader in yacht charters, wants you to relax and enjoy the journey. Newly expanded to include the British Virgin Islands, Martinique, Tahiti and the Seychelles, the "Easy Crewed" offered by Dream Yacht Worldwide also include charter options in Greece and Croatia.