On the Ground: My return trip from Lusaka, the capital of Zambia, involved a plane change in Addis Ababa and stops in Rome and Harare, Zimbabwe — multilegs that offered an excellent opportunity to observe the airline's business class. Following the four-hour flight from Lusaka to Addis Ababa, where a delicious full meal was served, those of us going on to the United States relaxed in the airline's conveniently situated lounge. While not a large space, it is furnished with deep leather armchairs and café tables and offers a quiet zone, separate partitioned rooms for smoking and for dozing in chaise longues, a buffet, complimentary Internet, TV and a showcase of local artifacts. While I poured myself a gin and tonic and sampled the beef stew, lasagna, fruit and cake, an efficient receptionist handled my upgrade with no additional prodding required. (29/30)
Pre-flight: Cloud Niners boarded first; and although boarding began after the designated departure time, the crew managed to settle in more than 300 passengers on the Boeing 777 within half an hour. The pilots eventually made up the lost time, landing us at Dulles a half-hour early. (30/30)
In-flight: Red, yellow, and green — the Ethiopian national colors — mark the décor, and green-suited flight attendants passed out tidy red and yellow amenity kits from woven handicraft bowls after serving Champagne and orange juice, handing out hot towels and offering Time, Newsweek and the International Herald Tribune. The roomy 20-inch seats recline almost flat and offer a back massage function. The controls are tricky, but once mastered, a "memory recall" button returns the seat to your preferred configuration easily. Upper and lower cubicles are helpful for storage, and the seat back includes a folder with complimentary notepaper and note cards. Napping passengers get a choice of "Please Don't Disturb" or "Please Wake Me for Meals" stickers to post on their seat backs.
After figuring out that touching the video screen was simpler than navigating the illuminated PCU A/V controller, I browsed through the offerings of blockbuster and classic movies; films from Asia and Nigeria; plus audios of pop, oldies, books on tape and Hindi jazz. Following cocktails served with airplane-shaped mini-crackers, meals included choices of hors d'oeuvres, entrées, cheeses and dessert. From Addis, I selected lobster terrine, roasted lamb with balsamic onion sauce and mango mousse. Tastes of Ethiopian national dishes were a bonus extra course, and I discovered interesting dishes: doro wat, kale, lentil wat and spicy minced meat stew. Generously poured were a Barton & Guestier Châteauneuf-du-Pape and their Chablis. The flight attendants grappled a little with English, still doing a better job than I did in reverse trying to pronounce their names. But Hiwot Essayas and Tsigereda F. were charming and considerate, delicately raising my seat to upright while I slept through Rome. (37/40)
The Experience: Ethiopian's stated goal is to be "unrivaled in Africa for efficiency and operational success," and the staff is doing a remarkable job of taking up that challenge. While it's disappointing that their "Sheba" miles aren't reciprocal with other carriers, there is no question I'll consider booking Ethiopian Airlines for other trips to Africa.
Total Score: 96/100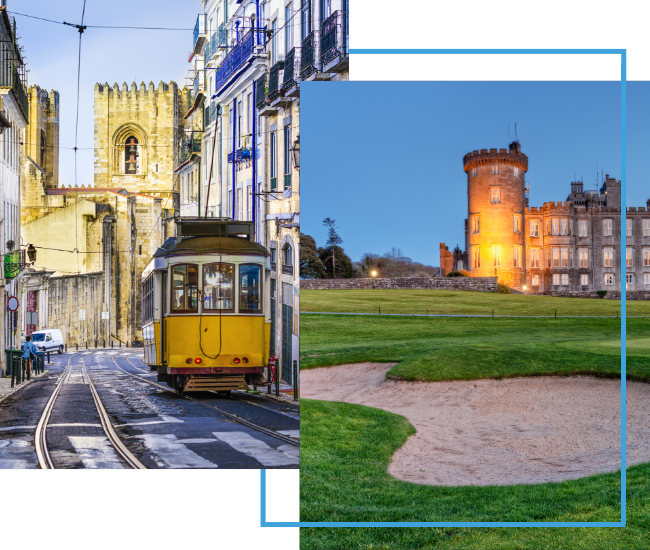 FX Excursions
FX Excursions offers the chance for once-in-a-lifetime experiences in destinations around the world.
Explore Excursions
The Perelman Performing Arts Center (PAC NYC), the cultural cornerstone and final public element of the World Trade Center site, opened this September.  The new performing arts center in Lower Manhattan provides a dynamic home for the arts, serving audiences and creators through flexible venues enabling the facility to embrace wide-ranging artistic programs.
Sponsored Content
Don't risk losing all the money you've spent if you must cancel your trip at the last minute. Allianz Travel Insurance can give you:
Whether you call secondhand fashion treasure troves "thrift stores," "fripperies," "charity shops," "vintage boutiques" or something else, shifting the paradigm from "old clothes" to "new finds," you may find the best, most conversation-starting souvenirs inside these shops and neighborhoods located in the world's most fashionable cities and a few unexpected places.