Flight VS04 London to New York
On the Ground: Returning from a trip to London, we weren't booked for Premium Economy-class travel. My wife, daughter and I arrived at the airport three hours before our scheduled flight and took our place in a very long line at the check-in counter. After standing in line for about five minutes, a Virgin Atlantic representative approached and led us to a special check-in area where we didn't have to wait in line. We very much appreciated the gesture. When we checked in, we learned that we were listed for a space-available upgrade, which would be done at the gate. This was a welcome surprise. The gate agent had us wait aside for about 10 minutes before she returned to us with boarding passes for three Premium Economy-class seats. Departure was on time. 9/10
Onboard: Upon boarding the aircraft, we were escorted upstairs to our seats. The flight attendant took our coats and offered refreshments. She had noticed that my wife was on the list for a diabetic meal and asked if we had arranged a children's meal for our daughter. We hadn't, so she said she would check into it for us. Our seats were in the upper lounge of the 747 aircraft. The flight engineer told me the plane was scheduled for an overhaul that would include installation of the new flat-bed business-class seats. Food was better than average. I enjoyed beef stew-quite good for airline food-with a nice red wine. Service was excellent. The afternoon snack left something to be desired. The in-flight controls for the video screen weren't very user-friendly. Offerings included a selection of games and movies, but it was difficult to access them. I noticed flight attendants regularly helping passengers with the controls. A wide selection of magazines, daily newspapers and financial journals was available. 30/40
Punctuality: We departed just about on time and arrived in New York a few minutes ahead of schedule. 10/10
The Experience: The staff was very professional, but also very personable. Check-in was a bit hectic, but we did board and depart on time. One of the nicer amenities was a bar in the downstairs lounge. It was a nice change of pace to get out of my airplane seat and go to the bar for a drink. Everyone was quite talkative and the conversations were interesting. 30/30
The Last Word: This was one of the better trans-Atlantic flights that I have experienced. The staff on the ground and on the plane was truly exceptional. If this had been a business trip, I know I would have been able to get my work done.
Total Score 79/100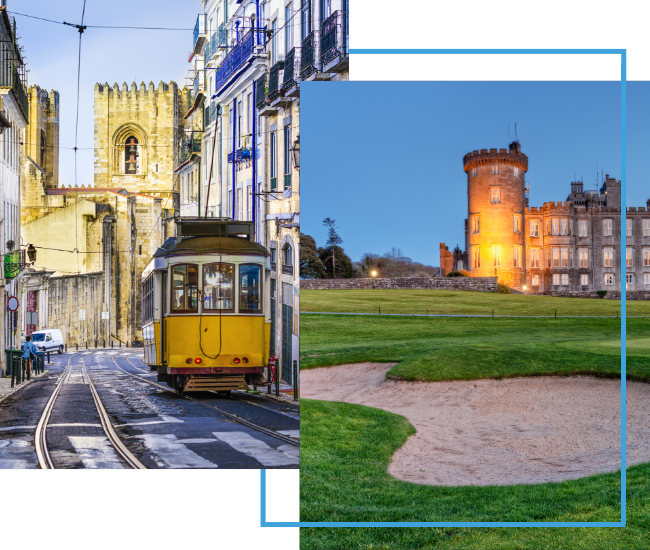 FX Excursions
FX Excursions offers the chance for once-in-a-lifetime experiences in destinations around the world.
Explore Excursions
The Perelman Performing Arts Center (PAC NYC), the cultural cornerstone and final public element of the World Trade Center site, opened this September.  The new performing arts center in Lower Manhattan provides a dynamic home for the arts, serving audiences and creators through flexible venues enabling the facility to embrace wide-ranging artistic programs.
Sponsored Content
Whether it's the people, the craic (fun) or the coasts, travelers always find something to love about the island of Ireland. What fills your heart?
Whether you call secondhand fashion treasure troves "thrift stores," "fripperies," "charity shops," "vintage boutiques" or something else, shifting the paradigm from "old clothes" to "new finds," you may find the best, most conversation-starting souvenirs inside these shops and neighborhoods located in the world's most fashionable cities and a few unexpected places.