On the Ground: I arrived at Abu Dhabi International Airport from Dubai in no time; I used the same driver for most of my trip, and we had become fast friends. At the airport, I was immediately met by a friendly ground agent and was whisked to the first-class check-in, as the business-class counter was busy. From here, I went through security and was soon shopping at the duty-free shops. Once I made all my purchases, I went into the business-class lounge and found a single seat where I could leave my roller bag next to me. The lounge was busy, as flights depart in every direction of the world at this hour. Etihad could use a significantly larger lounge based on the traffic I encountered. The lounge cuisine was tasty, and I made sure I had a little bite pre-flight.
I know Etihad has a separate boarding procedure for business class, but somehow I ended up behind a long line of economy-class passengers after we went through additional screening at the gate. This made for a long wait at the jetway.
Pre-Flight: I was seated in one of the "outer seats." The cabin configuration staggers single seats so that they can recline to fully flat; consequently, every other seat is either closer to the window or closer to the aisle. My recommendation is to select a seat closer to the window, as this means you are less likely to be bumped by flight attendants walking the aisles, as was my case.
I was immediately offered a glass of Champagne, juice or water once I was situated in my seat, which was two rows from the economy bulkhead. Attendants distributed newspapers and magazines — no Global Traveler on board? — as well as business-class (Pearl-class) menus with many options for dining and snacks.
In-Flight: Besides recommending the window seat, I also recommend you stay as far as possible from the economy-class bulkhead, as this is where the bassinets hang for infant travel. During my entire flight, babies were crying, with little attention from their parents. As a parent myself, I am well aware children of this age cannot simply be placed in a bassinet for the entire flight of 10-plus hours. They must be periodically walked around the cabin; this was never done. Even with earplugs, I found sleeping impossible.
The seat is comfortable, but with my broad shoulders and over-6-foot height, it was a little tight. I found myself hanging out in the aisle slightly, causing the occasional flight attendant collision. This could have been resolved with the inner seat selection.
The onboard menu offered a vast selection, including Nile perch, apricot-stuffed chicken, lamb pot roast and vegetable lasagna. I selected the perch, which was tastefully prepared. I started the meal with a selection of Middle Eastern appetizers. I skipped the dessert in favor of time to sleep but did have a snack from the extensive menu. The cheese platter was nice and not overly heavy. An extensive list of premium wines and spirits includes Drappier Brut Blanc de Blancs and Glenlivet 12-year-old single malt scotch.
The Experience: Overall, a little seat manipulation prior to my departure would have made this a perfect flight.
GT Checklist
Less than 10 minutes for check-in
Friendly and helpful agents
Priority-tagged bags
Airport lounge
Complimentary in-lounge food
Priority boarding
Helpful and courteous flight attendants
Pre-flight beverage service
Pre-flight newspapers and magazines
Extensive on-demand menu
Self-serve in-flight pantry
Amenity kits
Slippers
Lie-flat seat/bed
Mattress and comforter
In-flight menu with three entrée choices

Top-shelf wines and liquors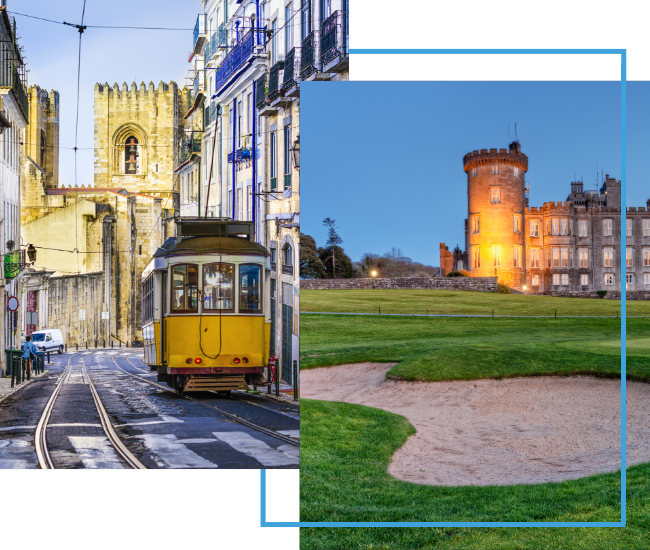 FX Excursions
FX Excursions offers the chance for once-in-a-lifetime experiences in destinations around the world.
Explore Excursions
Less than five years ago the world's first hybrid cruise ship, Hurtigruten Expeditions' MS Roald Amundsen, set sail for Antarctica in November 2019 with 450 passengers. The battery-hybrid-powered ship, named for the first man to cross the continent and reach the South Pole, was built specifically for voyages in polar waters. Its battery-hybrid power reduces the ship's consumption and CO2 emissions by 20 percent compared to equally sized ships.
Sponsored Content
From the moment you step onboard Air Tahiti Nui's Tahitian Dreamliner, you will be transported to The Islands of Tahiti. The French Polynesian carrier considered every detail to awaken its passengers' senses, creating the feeling you are already on the Islands while 30,000 feet in the air.
A few months ago, I flew Polaris business class on a United flight from Dulles (IAD) to Paris (CDG). It was only when I got to my hotel in Paris I realized that I didn't have my iPad or its bag or accessories. Since I had been working on it in the restaurant in the Polaris lounge and then went directly to the gate, I knew I either left it propped up on my table when I packed up or in my business-class seat. But what was the best method to alert the airline about my careless mishap and (hopefully) retrieve it? With spotty data and WiFi, searching for information on my phone was frustrating and slow. Here's what I learned from the anxiety-inducing experience (and unexpected ending) about what to do if you leave something behind on your flight: