Arrival/Check-in: I arrived at the airport two hours prior to departure to find a swift-moving line at the check-in counter. With no luggage to check, I was on my way through security, boarding pass in hand, within minutes. I was initially dismayed to join the line of passengers snaking its way through the checkpoint with no designated queue for first- and business-class passengers; but the process moved along quickly, and I emerged into Incheon's airside shopping mecca with plenty of time to spare prior to boarding. (30/30)
Pre-flight: As a passenger on Korean Air's inaugural Airbus A380 flight connecting Seoul to New York, I was invited to tour the first-class lounge, a cozy enclave with comfortable seating arranged in small conversation groups offering a panoramic view of the tarmac. The carrier recently expanded its adjacent business-class lounge to accommodate the increased number of business-class passengers arriving and departing via the airline's growing fleet of A380s. (With two in service now, Korean Air expects delivery of three more by the end of the year and an additional five by 2014.) Though larger and a bit more crowded, the business-class lounge was on par with the first-class lounge with plenty of comfortable seating and a wall of windows overlooking the tarmac. Boarding was swift, with designated jetways for the upper and lower cabins. I stowed my gear and settled back to enjoy a pre-flight glass of Laurent-Perrier Champagne. (30/30)
In-flight: Configured in a three-class layout with 407 seats in total, Korean Air's double-decker A380 features 94 fully flat seats in the upper deck Prestige (business) Class. The top deck is subdivided into three sections — four rows, eight rows and four rows.
Signature amenities include a duty-free showcase and an onboard bar and lounge area. I was assigned seat 22B, an aisle seat in the aft cabin near the onboard lounge. As soon as the pilot turned off the seatbelt sign, flight attendants took drink orders and circulated the in-flight menu. A starter of king crabmeat with mango purée was followed by a seared tuna slice with tomato salsa and tomato basil cream soup. I had opted for Korean bibimbap on my flight to Seoul, so I decided to try the sautéed beef tenderloin with rosemary sauce, crushed red-skinned potato and roasted vegetables. It's interesting to note that Korean Air cultivates most of the produce and grain that go into its in-flight meals. I passed on the ice cream and chocolate cake in favor of a cheese plate. I'm not a red wine aficionado, so I chose a white burgundy (Pouilly Vinzelles Vieilles Vignes, 2009) to accompany my repast.
During the flight, I joined colleagues at the bar where I felt a definite '70s jet-set vibe, chatting and sipping cocktails at 35,000 feet. Word of advice: If you're planning on sleeping and happen to be a light sleeper, you may want to request a seat more removed from the onboard bar and lounge. Happily, I always travel with ear plugs, so I slept soundly for several hours, watched a movie and explored the AVOD offerings. While I had ordered stir-fried seafood with black bean sauce for the second meal service, by that point in the flight I was more interested in "breakfasty" items, so I opted for fresh fruit and rolls instead. (38/40)
The Experience: With so many diversions — a duty-free showcase, an onboard bar and lounge, comprehensive AVOD programming, comfortable lie-flat beds — my 13-plus-hour flight was more relaxing than grueling. I arrived in New York feeling rested and ready to jump into my day.
Total Score: 98/100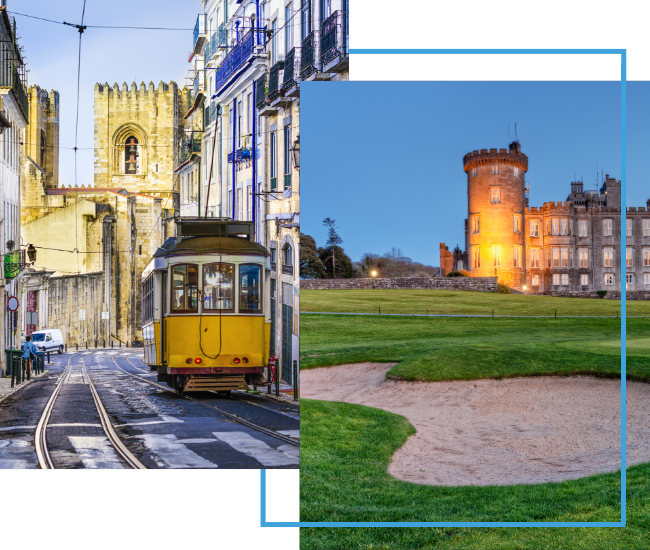 FX Excursions
FX Excursions offers the chance for once-in-a-lifetime experiences in destinations around the world.
Explore Excursions
There's no doubt the northern lights are awe-inspiring and spectacular. Unfortunately, they're also fickle and fleeting, and despite your best-laid plans of checking this item off your bucket list, sometimes Mother Nature's luminescent show just doesn't cooperate. But one cruise line has a new fail-safe in place.
Sponsored Content
United Airlines is in the midst of a major initiative to modernize its fleet over the next several years. After first announcing the plan in 2021, planes fitted with United's signature interior are finally beginning to appear across the airline's narrowbody fleet of Boeing and Airbus planes. United flyers are sure to notice these enhancements from the moment they step on board: Each new or updated plane sports remodeled seats, seatback entertainment screens for everyone, Bluetooth connectivity and more, all adding up to a better experience on every journey.
Think you need a degree in sailing to enjoy a yachting holiday? Dream Yacht Worldwide, a leader in yacht charters, wants you to relax and enjoy the journey. Newly expanded to include the British Virgin Islands, Martinique, Tahiti and the Seychelles, the "Easy Crewed" offered by Dream Yacht Worldwide also include charter options in Greece and Croatia.