On the Ground: I was especially excited to have my first experience flying the United Boeing 787 Dreamliner. For this trip, I flew into Denver International Airport from Los Angeles International Airport on an early-morning flight to catch the noon departure of the 787 to Tokyo. I arrived at Denver a few hours early and took advantage of the United Club lounge. The club was conveniently situated in the middle of the terminal, and I was happy it held a full-service counter to help United MileagePlus Premier members since I'd lost my connecting flight ticket. The lounge was spacious, with a light and airy feel. Although the breakfast items were basic, the coffee was strong and the many club chairs in the lounge offered multiple electrical outlets for my many tech gadgets. The previously scheduled 787 had service issues, so a large crowd of passengers was trying to get seats on my flight. Although it was sad to see the Dreamliner have problems, the gate agents looked like they were in control and getting everyone on flights.
Pre-Flight: BusinessFirst passengers were the first to board, and I was quickly shown to my window seat and offered a pre-flight beverage. Unfortunately, we sat at the gate more than an hour as issues from the previous 787 flight were still being worked out. Although the delay caused me concern about my connecting flights in Japan, I took advantage of the time to observe the new innovations on board United's 787, including the larger window with tint control, mood lighting, roomier cabin height and more.
In-Flight: United's BusinessFirst has a 2-2-2 configuration, with the outer seats facing toward the windows. This gave a bit more privacy and better views. My second-row seat was a spacious 180-degree lie-flat seat/bed with all the bells and whistles. The seat controls were constantly lit, so I could easily change seat positions in the dark. The entertainment system, with a personal 15-inch screen, offered current American movies just out of the theater and a great music selection for all genres and languages. I took advantage of being a woman away from home and listened to Alanis Morissette's new album and watched Twilight. The standard blue and gray of United's color concept was understated yet comfortably familiar.
Dinner was served a few hours into the flight. Although they ran out of the Japanese-style meal, the appetizer of sushi and the grilled salmon with clumped crab were tasty. The 2012 Henri Bourgeois Sancerre Les Baronnes Sauvignon Blanc – Loire Valley complemented my fish main course well. By far, the highlight of my meal was the dessert: custom-built ice cream sundaes for each passenger. I selected Bailey's and lots of caramel to go with my vanilla ice cream — perfect for my sweet tooth.
After dinner I usually get ready to sleep and dig into the amenity kit. United's kit showcases one of my favorite beauty brands, Philosophy. The chapstick, hand lotion and facial wipes kept me refreshed throughout the flight. The 787 woke passengers with good-morning lighting, which represents the colors of dawn in the overhead lighting. It was a pleasant way to wake up, along with a simple breakfast.
The Experience: I have never had such a nice group of flight attendants on a U.S.-based airline as those on my United flight. They were friendly, unobtrusive, accommodating and ultimately created a good environment. On either end of my flight from Denver to Tokyo, I enjoyed the United Club lounges. It's great to see United so proud of the 787, and I liked trying out the new product. It's a must-try for the travel enthusiast.
GT CHECKLIST
Less than 10 minutes for check-in
Friendly and helpful agents
Priority tagged bags
Airport lounge
Complimentary in-lounge food
Priority boarding
Pre-flight beverage service
Pre-flight newspapers and magazines
Extensive on-demand entertainment
Amenity kits
Slippers
Lie-flat seat/bed
Turn-down service
In-flight menu with three entrée choices

Top-shelf wines and liquors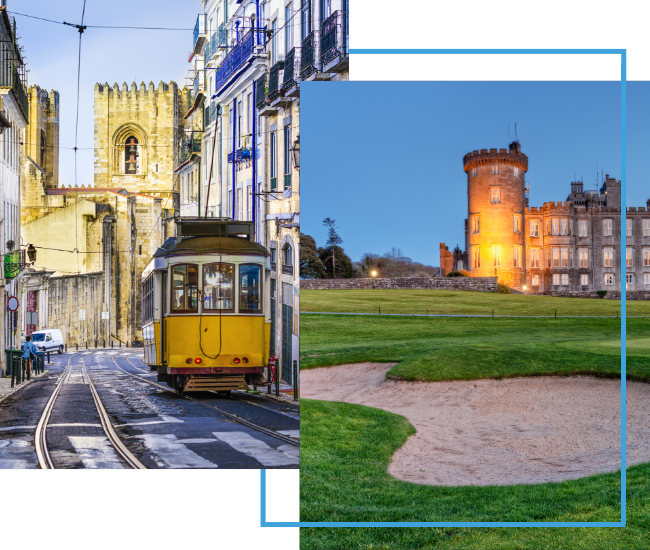 FX Excursions
FX Excursions offers the chance for once-in-a-lifetime experiences in destinations around the world.
Explore Excursions
In addition to intimate settings, smaller staff-to-passenger ratios, and personalized food and beverage options, river cruises have the advantage of providing a deeper dive into a region's culture, food and history. The Rhine, Rhône and Danube in Europe and the Mississippi River and St. Lawrence in North America have much to offer travelers with their itineraries, tying together beloved cities and lesser-known destinations along their routes.
Sponsored Content
The Saronic or Argo Saronic Islands of Greece call travelers to explore its seven small islands and islets brimming with history, natural sites and more. With most easily accessible by boat, the islands' proximity to ports of Athens make the Saronic Islands an ideal destination for those preferring shorter boat rides. In fact, trips from Athens ports to the islands take only between 10 minutes and two hours, depending on the island you choose, making them perfect for day or weekend trips. From Piraeus port, you can access Hydra, Spetses, Aegina and Poros directly. Come explore these stunning islands with us and find the inspiration to plan your next trip to these islands. Hydra Hydra town curves around a slope overlooking the Argosaronic Gulf like an amphitheater and is considered one of the most romantic destinations in Greece. Most unique to the island is its lack of vehicles. People on the island get around on mules and donkeys as well as water taxis, making for a peaceful and laid-back day. Hydra lies a two-hour ferry ride from Piraeus port in Athens.
With the holidays right around the corner, travelers are preparing for holiday travels. For those looking for a last-minute getaway filled with holiday cheer, consider Croatia. With a variety of winter activities perfect for travelers and locals alike, the Christmas countdown in Croatia is in full swing. Leading up to Christmas, Advent in Croatia makes it even more worth your while to visit the country with free winter incentives. If you plan on visiting Croatia, here are five cities going all out for the holiday season: