On the Ground: I was returning with my family, four of us in total, after a relaxing trip to Fiji. This was a true "Family Business" trip, much like our regular column in Global Traveler (see page 82). At Nadi International, the line for Tabua (business) Class was short and we checked in swiftly and pleasantly. As I do for all flights, I carried my roller bag to the departure and security points. At security, I was told that my bag weighed 26 kilos and the maximum for carry-on was seven. My attempts at negotiation with the security staff were unsuccessful, so we played along and transferred two-thirds of my clothing to my family's carry-ons. Once inside the Air Pacific Tabua Class lounge I transferred it back and, of course, my hand luggage was fine for the overhead. Unfortunately, this is where Air Pacific lost some points. In the lounge there was a little buffet and a full bar. (15/20)
On Board: It was impressive to see the nose of the Boeing 747-400 nearly close enough to touch as we entered the plane. There is nothing like a 747 for takeoff and landing, and airline aficionados love the sound as the nose landing gear is retracted and you can hear the tires spinning to a stop with a whoop, whoop.We were offered a preflight cocktail as we waited for the rest of the aircraft to board. At first I was not pleased with the idea of a quick menu, but the choices were vast. Air Pacific has the right formula for this return flight: Feed the business class and let them sleep. I selected the vegetarian meal (we had been indulging for a week at Turtle Island Resort). The food was perfect and what Air Pacific called a "light meal" was really quite filling.
After the meal, I watched a movie and then decided to turn in. Now don't laugh, but I placed some of my carry-on luggage on the floor in front of my seat and turned my standard Fijian business-class seat into a nearly flat bed — the seats are wide enough for you to turn on your side and curl up — and then I slept for eight full hours. When I awoke, I was offered breakfast and we prepared to land at LAX. (35/40)
The Experience: The flight attendants kept the businessclass passengers pleased. The only bad part of the experience was arriving at a remote gate in the Tom Bradley terminal at LAX, then having to board a shuttle bus to the main terminal. (38/40)
Total Score: 88/100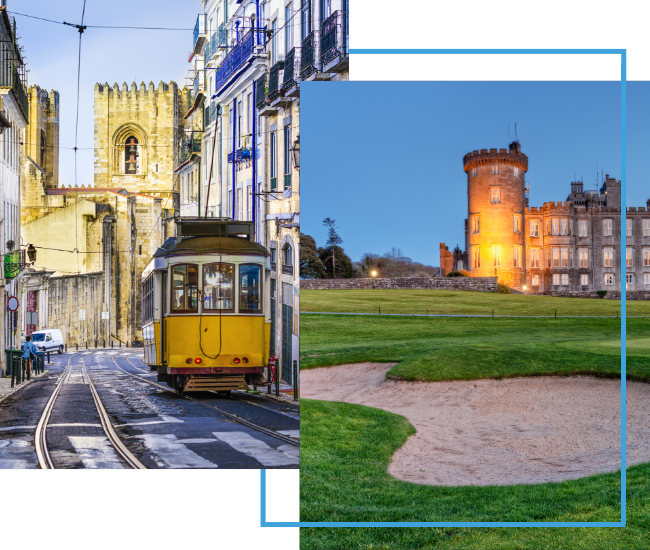 FX Excursions
FX Excursions offers the chance for once-in-a-lifetime experiences in destinations around the world.
Explore Excursions
Pleasant weather, autumn foliage and vibrant flowers are among the many delights awaiting nature lovers at botanical gardens and arboretums across the United States. However, some of these green spaces take on additional color this month and through Halloween when enterprising gardeners, landscape architects, management and other creative minds cast a spell with themed environments running the gamut from spooky to utterly bewitching.
Sponsored Content
In an increasingly digital and interconnected world, the Global Business Travel Association (GBTA) Convention remains an indispensable platform for business travel industry professionals seeking to make the most of the power of face-to-face connections. Taking place August 13–15 in Dallas, the 2023 GBTA Convention provides the unique opportunity for professionals and companies to join visionaries, thought leaders and industry experts for meaningful networking, cutting-edge insights and inspiring innovation.
For travelers who love all things autumn, Crystal Springs Resort, New York City's closest destination resort, features special offers and experiences to meet the demands of everyone's fall bucket list. Located only 80 minutes outside New York City in Sussex County, New Jersey, Crystal Springs Resort offers a quick getaway to enjoy fall foliage. Are any of these new offers or experiences on your bucket list?