On the Ground: My colleague and I arrived at JFK after an easy drive from our office in Pennsylvania. We parked the car and headed to Terminal 1, where we immediately checked in. A Brussels Airlines representative escorted us through the thinly populated first- and business-class TSA security line and on to the Lufthansa lounge, where we whiled away 45 minutes until boarding. The lounge had the usual workstations, easy chairs, and warm and cold snacks and beverages. Once our flight was called, we took off for the gate.
Pre-Flight: Boarding was swift and hassle-free. This early January flight was not full, so the gate agents let me select my aisle seat. The plane, an A330-300, offered a staggered seating pattern in a 1-2-1/2-1-2 formation. My flat-bed aisle seat was next to an empty window seat, so I had lots of room and privacy. After stowing my carry-on and briefcase and handing my coat to the flight attendant, I started fiddling with my seat settings and entertainment system while sipping Champagne. I liked the USB power outlets and the touch-screen feature on the video screen. There are hundreds of hours of movies in the system to appeal to everyone's tastes. The flight attendants handed out amenity kits and menus as we waited to take off.
In-Flight: Soon after takeoff, the flight attendants started the beverage service. Brussels Airlines has been awarded the Best Business-Class Wines on the Wing for three consecutive years in Global Traveler's Wines on the Wing airline wine survey, so I was eager to try some of their award-winning wines in flight. And since Belgium is famous for its huge number of beer brands, I started with the airline's Beer of the Month selection, Brasserie de Bellevaux Brune, which I liked. I opted for the blackened sea bass — excellent — and a glass of the Sancerre (Domaine Sylvain Bailly, 2013). I later tried their selection of red wines, which were all very good. And of course, being a Belgian airline, the flight attendants handed out after-dinner chocolates and, as a chocolate addict, I consumed as many as I could. Just before landing, the crew served a continental breakfast.
The Experience: Like the best of flights, this one was uneventful, which was also the case for the flight home. Brussels Airport is a great way to enter the European Union for non-E.U. citizens since there are far fewer arrivals and the immigration process is so much faster than at the major airports in Europe. The Brussels Airlines' staff, from check-in to the flight attendants, were attentive and friendly and played a big part in making the trip so pleasant. On the trip home, we used the airline's lounge, The Loft, at Brussels Airport, which added greatly to the overall good experience of the trip. You can read my review of The Loft in the April issue of Global Traveler. It really is one of the best lounges in the world.
GT CHECKLIST
[checklist]
[item check=yes]Less than 10 minutes for check-in[/item]
[item check=yes]Friendly and helpful agents[/item]
[item check=yes]Priority tagged baggage[/item]
[item check=yes]Airport lounge[/item]
[item check=yes]Complimentary in-lounge food[/item]
[item check=yes]Priority boarding[/item]
[item check=yes]Helpful and courteous flight attendants[/item]
[item check=yes]Pre-flight beverage service[/item]
[item check=yes]Pre-flight newspapers and magazines[/item]
[item check=yes]Extensive on-demand entertainment[/item]
[item check=yes]Amenity kits[/item]
[item]Slippers[/item]
[item check=yes]Lie-flat seat/bed[/item]
[item]Turn-down service[/item]
[item check=yes]In-flight menu with three entrée choices[/item]
[item check=yes]Top-shelf wines and liquors[/item]
[/checklist]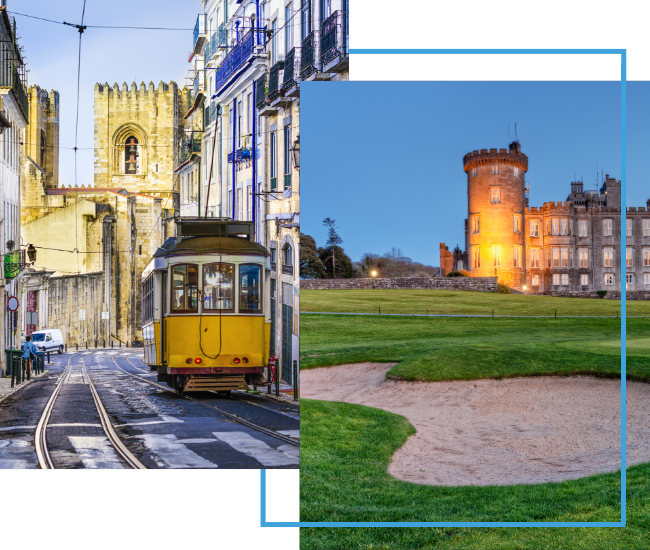 FX Excursions
FX Excursions offers the chance for once-in-a-lifetime experiences in destinations around the world.
Explore Excursions
If fabulous food and beverages are a must-have for any weekend getaway, then look no further than the City of Brotherly Love. Whether your palate has a penchant for vibrant Latin American fare or cozy French cuisine, whether you're an oenophile looking to swirl, sniff and sip your way around the globe or you'd rather sample farm-to-glass cocktails, Philly's got it all this fall. (With the exception of Bolo, which is a short taxi or Uber ride away and definitely worth the trip, the rest of these spots are all within walking distance of each other.)
Sponsored Content
Whether it's the people, the craic (fun) or the coasts, travelers always find something to love about the island of Ireland. What fills your heart?
From Santoríni to Dubai to New York, some hotels just have that "it" factor that draws visitors far and wide. For some hotels it's their proximity to popular landmarks and attractions, for others it's their amenities. But these hotels have something few can claim: a true room with a view.