On the Ground: The mounting do-it-yourself approach to everything has even infected premium-class service in airports. Continental Airlines' economy and EliteAccess lines both lead to the same self-check-in kiosks, several of which needed maintenance the morning I flew out of LAX. After trying two kiosks unsuccessfully, I waited patiently while three agents handled another passenger's check-in woes. I was issued a boarding pass in time to race to the President's Club Lounge and gulp down a cup of coffee and a few minimuffins before boarding. The President's Club Lounges in both LAX and Honolulu (HNL) were well-equipped with beverages, snacks, entertainment and powerful WiFi. (26/30)
Pre-flight: On board, a second cup of coffee immediately appeared, along with a bonus orange juice. Assigned the coveted "1A" seat, I enjoyed a little more privacy and space than the already roomy BusinessFirst seats on Continental's Boeing 767s. The seats are 21 inches wide and recline to 156 degrees, with an electronic back, lumbar and footrest adjustment panel. (28/30)
In-flight: Despite their acclaimed 1-to-8 cabin crew-topassenger ratio in BusinessFirst, service seemed a little slow. When I did have the crew's attention, nothing went awry. The plane's personal entertainment system was lacking, even compared to other airlines' economy-class systems. The selection was fairly large — 16 channels of video and 20 of audio — but it ran on a loop instead of on demand, and some channels suffered nasty distortion, making it impossible to enjoy No Country for Old Men. My sec ond movie was cut off 25 minutes before the end when the whole plane was required to watch an unimaginative Hawaii tourism video. These minor annoyances lifted drastically on the Honolulu to Guam leg. Service went from respectable to exceptional, the entertainment system was in better working order, food and drinks were constantly available (I had to beg the attendants to stop serving me Grand Marnier), and we weren't force-fed promotional propaganda. (36/40)
The Experience: I've flown long-haul countless times, but flying to Guam, even from the U.S. West Coast, seems like an interplanetary journey. But I ate very well, slept soundly and rarely wanted for anything.
The return flight from Honolulu to L.A. was delayed three hours by a mechanical failure, causing me to miss my Northwest Airlines flight to Minneapolis. Though Continental staff vowed to notify Northwest, I found myself telling my story to a series of Continental agents who claimed they could not help. The breathtaking speed at which I was dismissed mere minutes after enjoying "Elite" status truly stung.
Though not as outwardly flashy as premium classes on other airlines, Continental's reputation for excellent inflight service eventually shone as brightly as promised. The disappointing delayed-flight debacle is sadly in line with the general downturn in U.S. air carrier service and reliability.
Total Score: (90/100)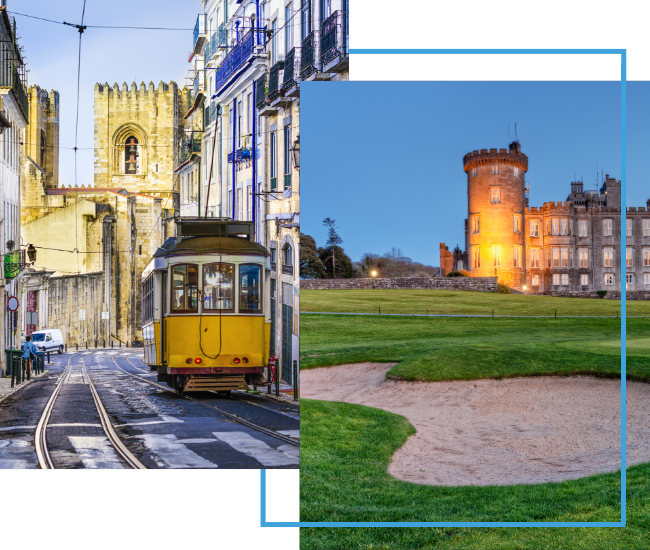 FX Excursions
FX Excursions offers the chance for once-in-a-lifetime experiences in destinations around the world.
Explore Excursions
The Perelman Performing Arts Center (PAC NYC), the cultural cornerstone and final public element of the World Trade Center site, opened this September.  The new performing arts center in Lower Manhattan provides a dynamic home for the arts, serving audiences and creators through flexible venues enabling the facility to embrace wide-ranging artistic programs.
Whether you call secondhand fashion treasure troves "thrift stores," "fripperies," "charity shops," "vintage boutiques" or something else, shifting the paradigm from "old clothes" to "new finds," you may find the best, most conversation-starting souvenirs inside these shops and neighborhoods located in the world's most fashionable cities and a few unexpected places.